During my all nighter of sewing the other night I sewed up these 4 darling dresses for the shop. Upcycled dresses are my new favorite things to make right now. I hope to have a few more completed by the weekend. But I have been outside planting peas and sewing hasn't happened in a few nights!
First up, there are 2 small dresses in a size 12mo.
Sunglasses- both the hood and the top of the dress are made from reclaimed tshirts.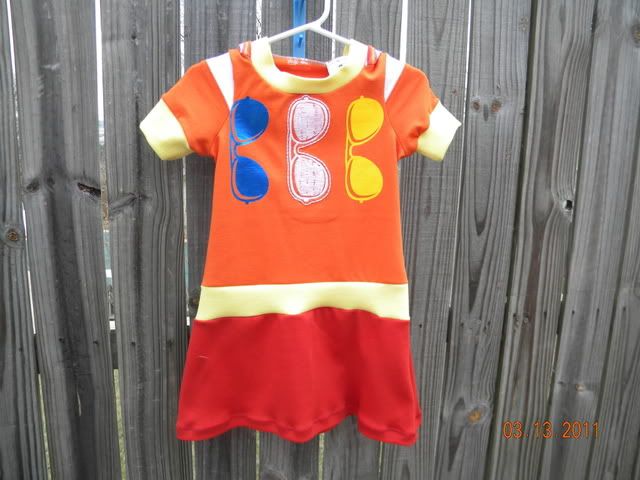 I even used the cute little double layer sleeves from the tshirt!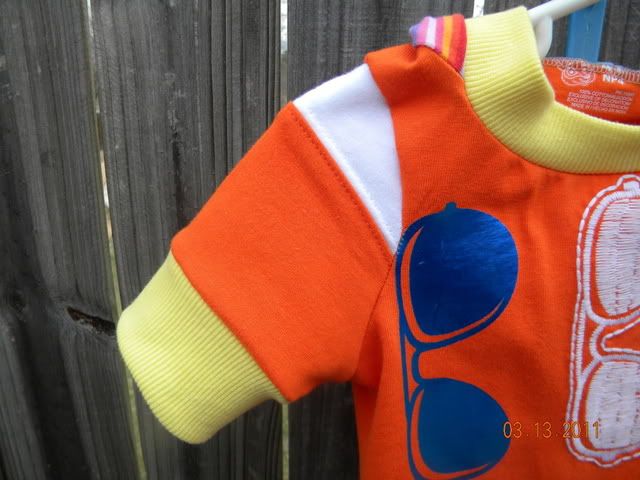 Blowpop- this cute little dress has sparkles on the blow pop design and in its previous life was an Old Navy shirt. The sleeves are made from fabric that I hand dyed!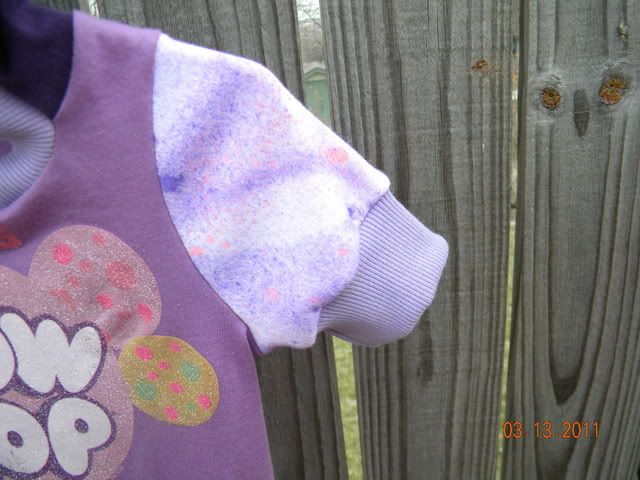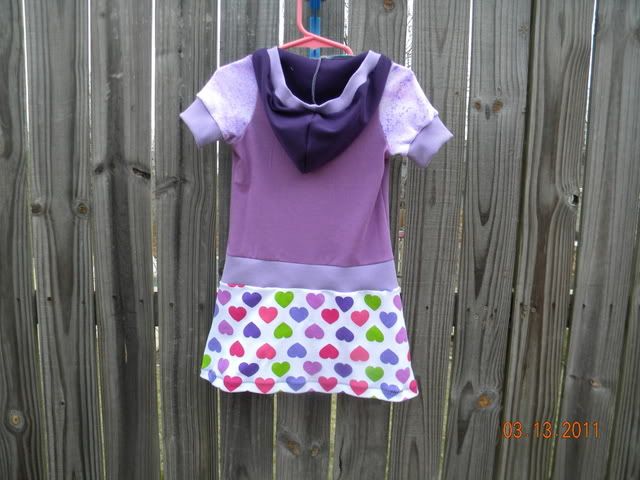 Got an adorable little girl? Well why not buy her an adorable dress?
A wise man once said, buy this dress. Please.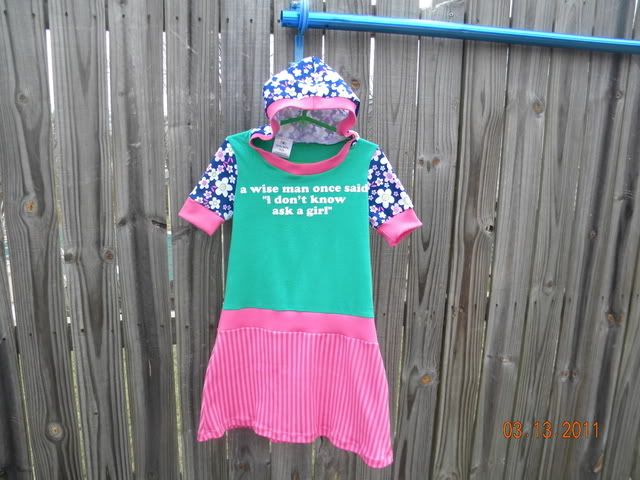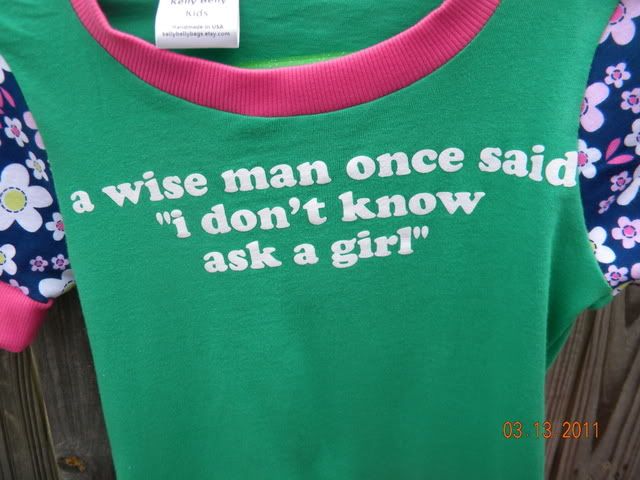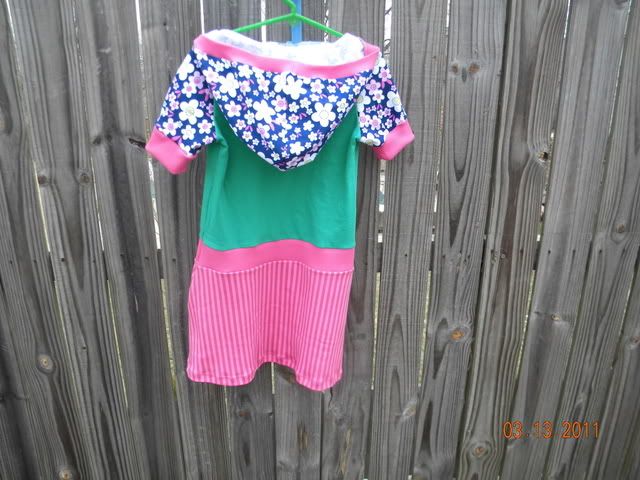 As always, you can find all of these in my Etsy
shop
.