Last weeks Kindergarden post was dedicated to animals in the garden and how they are incorporated. I have two animals in my garden.
The first is the elusive KK-rex. She only comes out of hiding on sunny days and being the Virgo that she is, she likes things neat and orderly.
She is most often photographed doing this...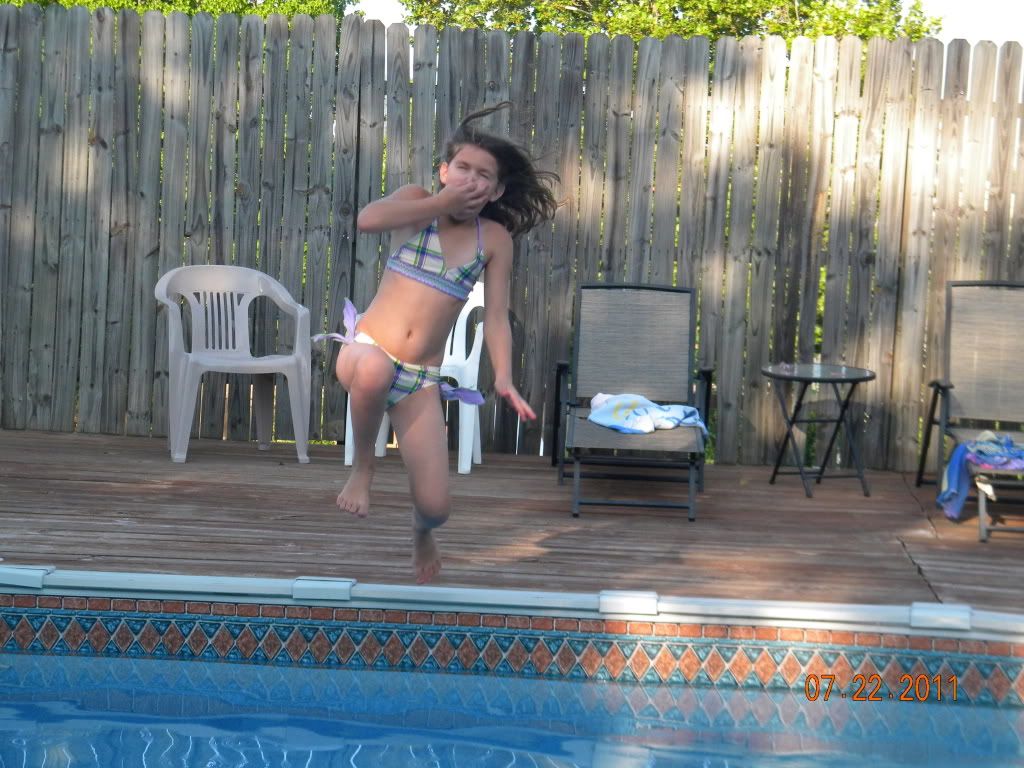 Our second animal is Nin-osaurous. She is a wild child who likes to draw on walls with Sharpies and has perpetually bruised shins.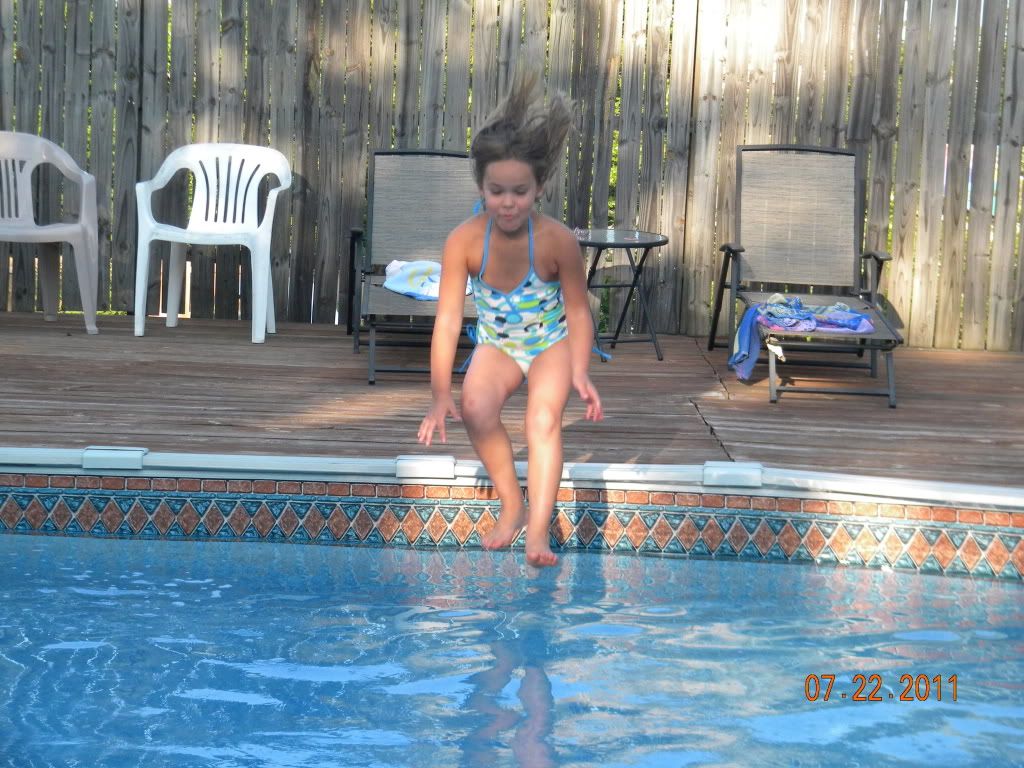 Just kidding! We have no animals. No dogs. No cats. No chickens. No fish, even. We do have several wild animals that pop up every now and again though. Let's see, there is Diggy Jr (the offspring of the infamous Diggy), a fox, wild turkeys that have layed eggs in our yard. And this ugly guy.
You know what that is? A shrew! Ugly little bugger ain't he? He showed up in our neighbors yard last year. I never got a close look at him though. I did, however, get to see the damage he inflicted on my carrots and watermelon.
I do have a more current topic to complain about though, other than the lack of animals in my garden.
I could have easily called this post, What happens when you have 106 degree heat everyday for 10 days. As you may know, much of the country has baked under a heat dome for weeks now. As of Monday this week, it had been over 100 degrees everyday for 10 days. Tuesday, it cooled off to 97. And today the predicted high is 107! So I put together a litle slide show of what happens to your garden in 106 degree heat for an extended period of time.
A sea of dead, brown crunchy grass. Just at my house. My neighbors like to water their lawns and they are nice and alive and green. To me, its a waste of money. Because you know what happens when you water your grass? It grows and then you have to mow it. I use the term, you, very very loosely. Ok, ok, you caught me. I shouldn't even use the term you. That should read, my hubby has to mow. I'm just being honest here. I don't mow. I hate to mow. I have mowed once in 13 years. And I don't even feel guilty!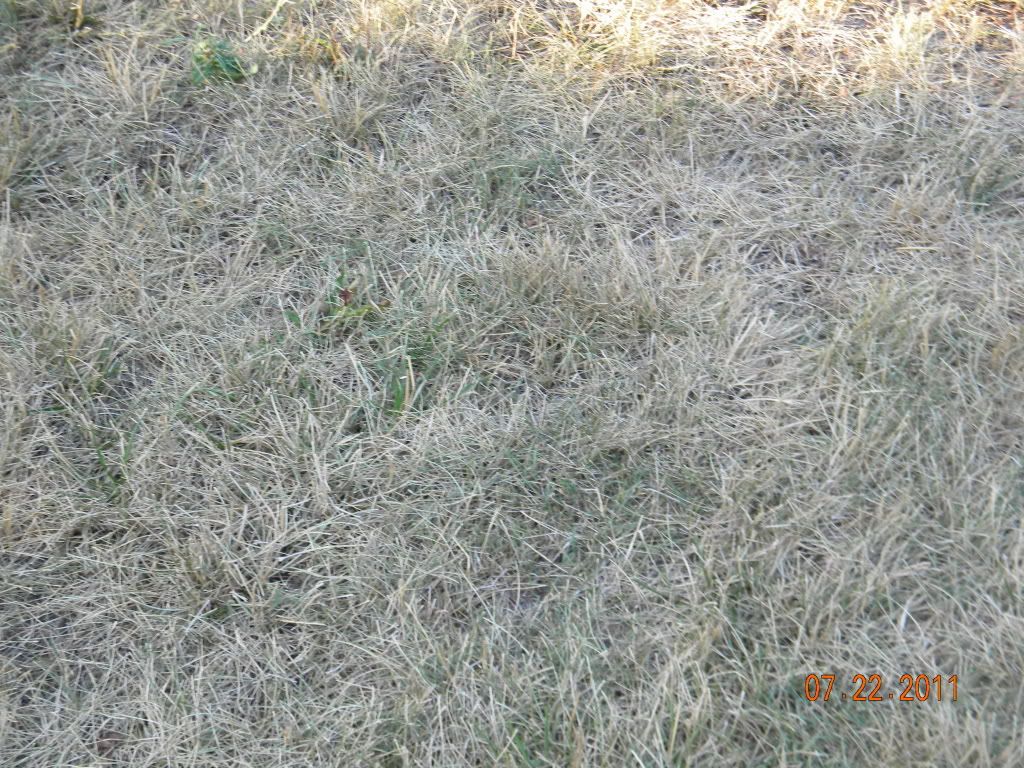 Squash, shriveling up
peppers wilting
Poor pathetic cucumber. Dead.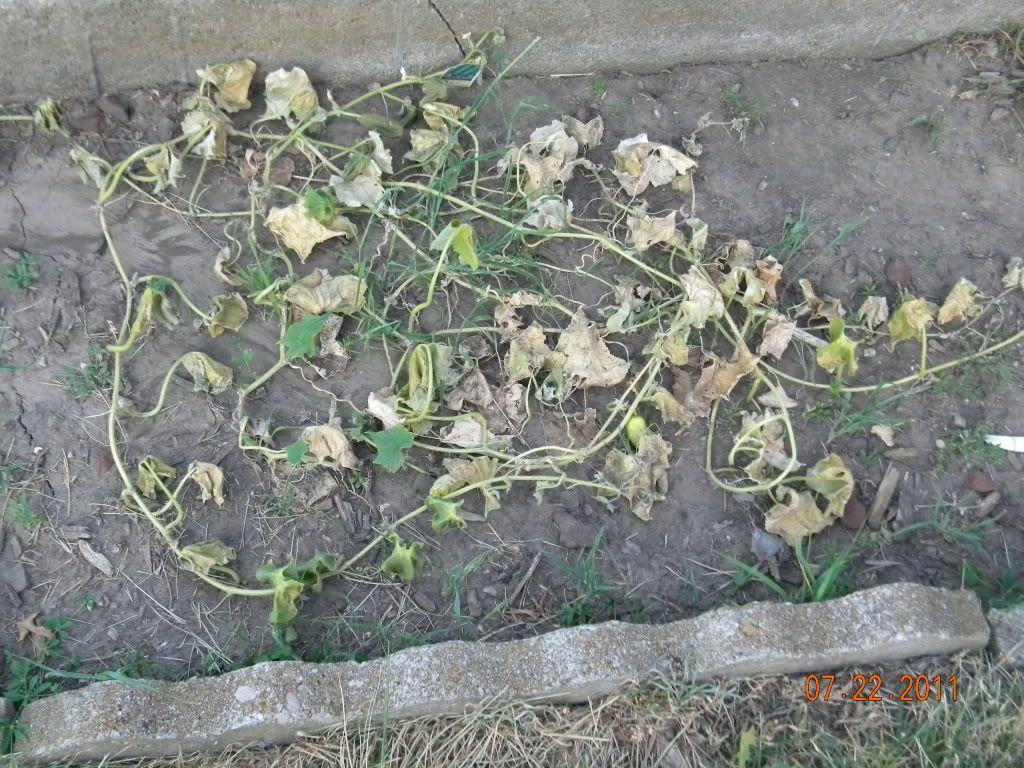 Volunteer whatever is also wilting under the heat
tomato tops
Hopefully next week I will have more to talk about than made up animals and ugly shrews.