What a busy week we had last week! Lots of sewing, baking and gardening. Here are a few snapshots if you are interested! Hostas coming up!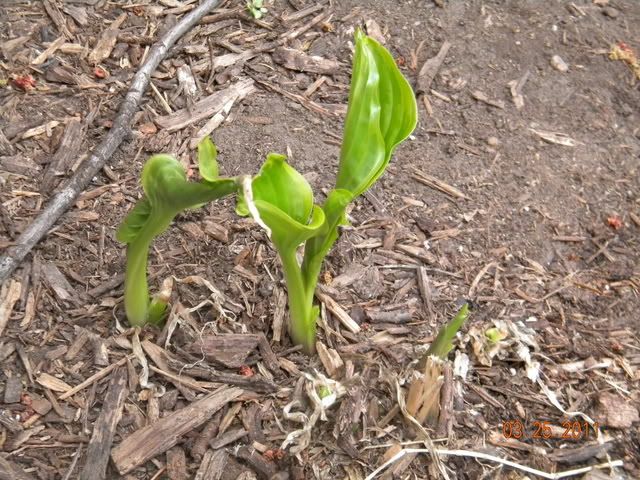 more hostas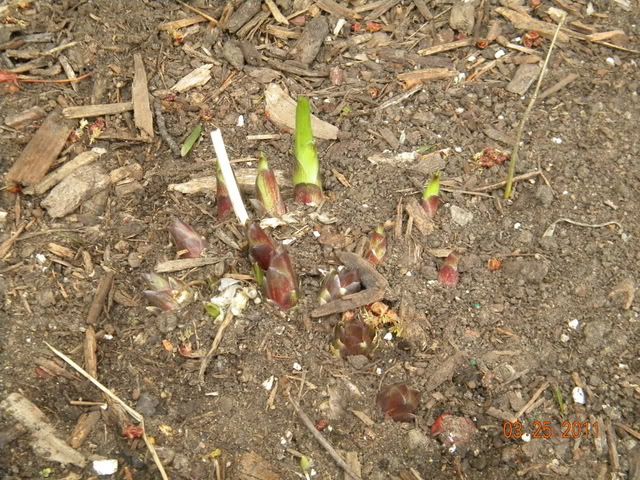 Seeds that were started indoors.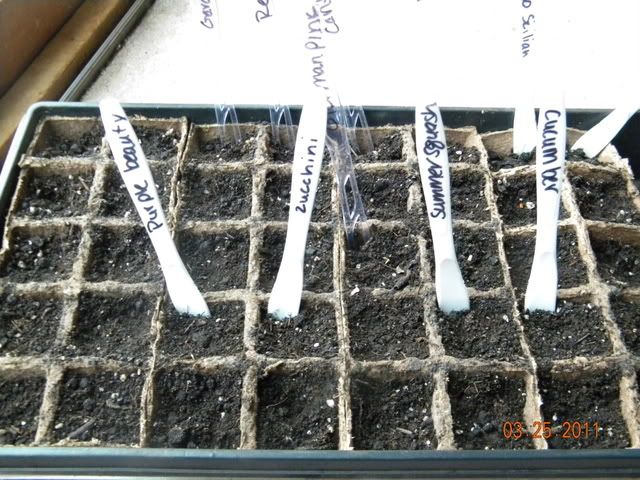 My favorite! Moon and stars watermelon. A dark green rind with one big yellow splotch for the moon and lots of little yellow splotches for the stars. Very pretty, but last year the shrew took a liking to them...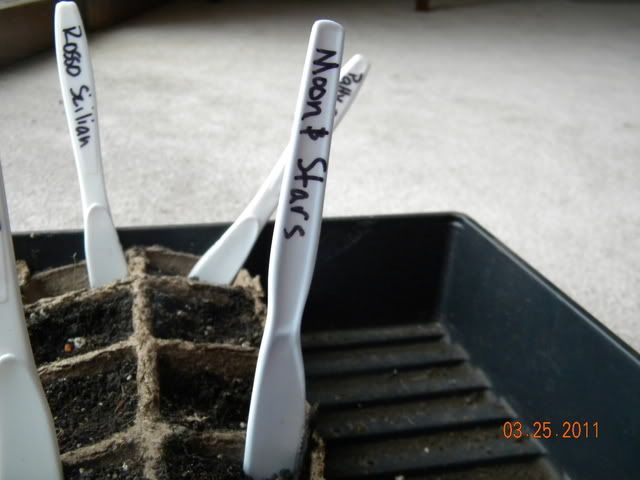 Little cucumbers sprouting up... So far, the cucumbers, okra, a few tomatoes and one squash have sprouted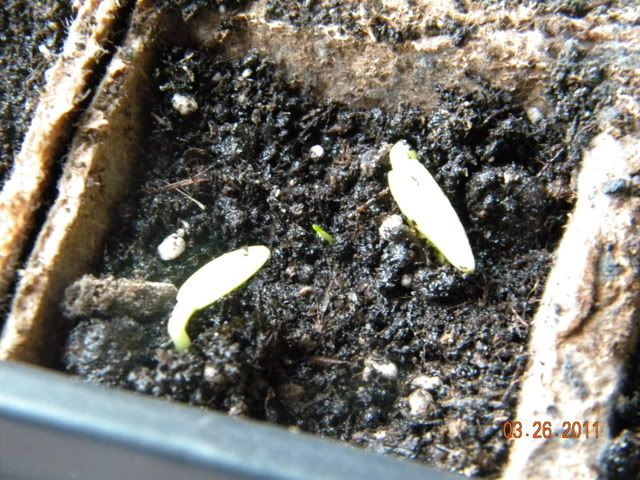 Look at this mess! And this is the dining room! It's too cold in the basement sewing room..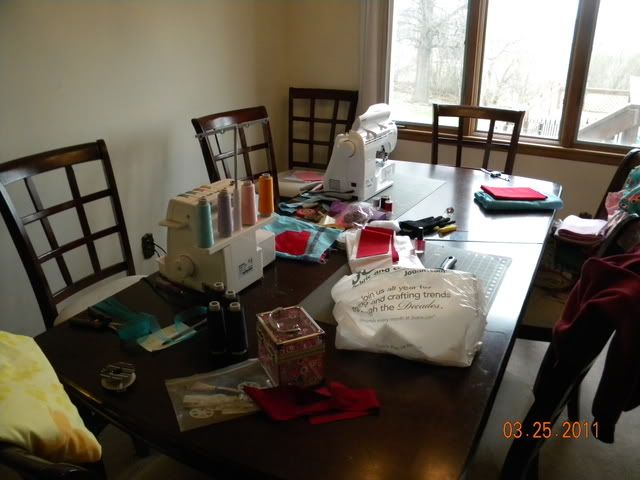 sourdough starter
sourdough bread several days later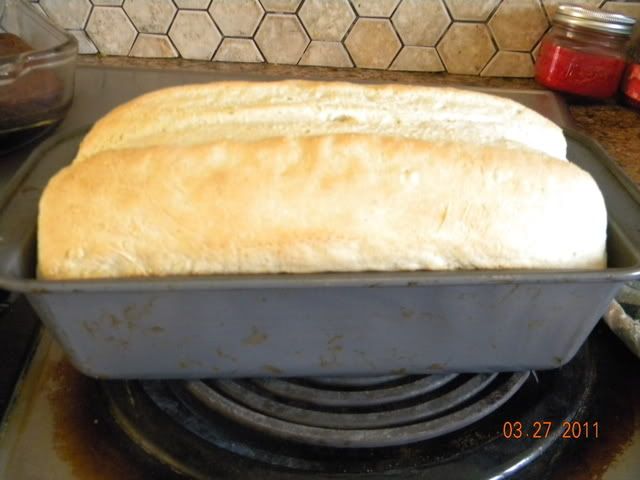 Lemon ricotta cookies on the left, white chocolate chip on the right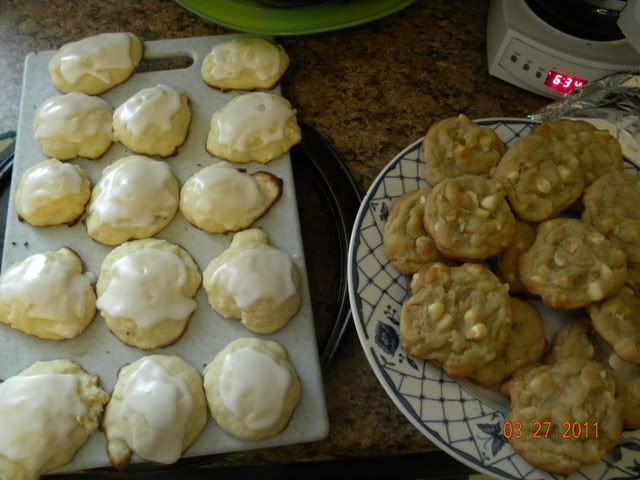 and strawberry cream cheese rolls. OMG. You must make these delightful things.