My entry for the Lil Blue Boo/Dharma Trading company challenge!!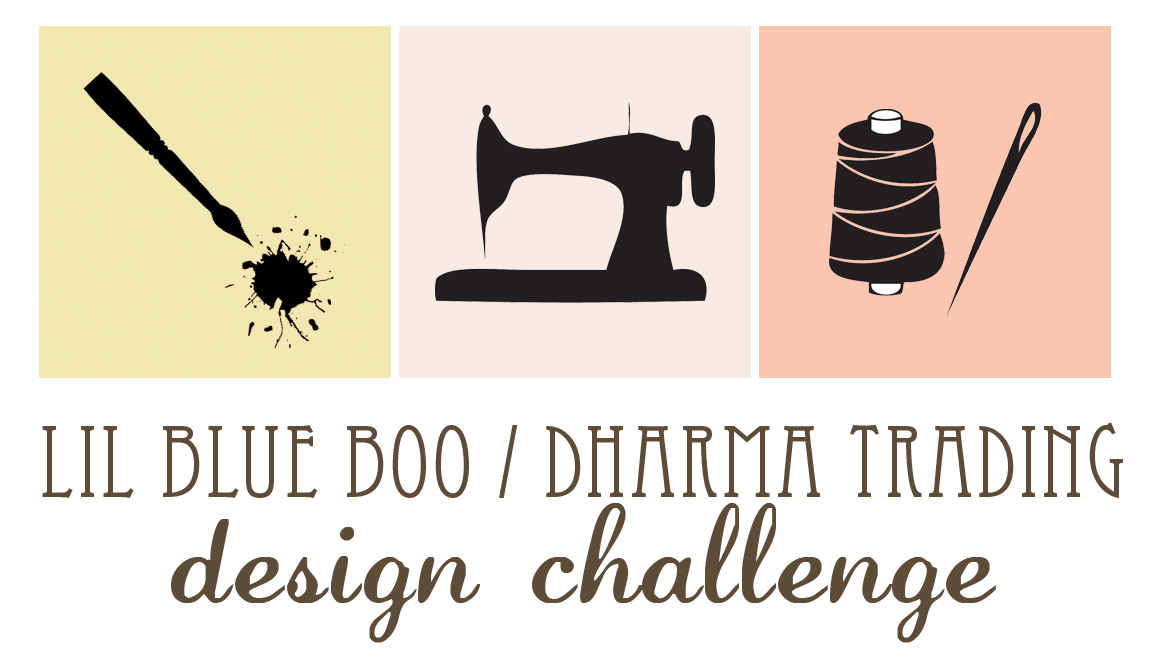 I completed this awhile back, but I am just now getting the pics up! When I first completed it, it was sooo cold outside, I took one quick picture. Once it warmed up, I was able to get a few more. Too bad I don't have any modeling shots. I don't know any little girls this size! But hey, I had to work within the size limits of the RTW shirt from Old Navy.
The top of the dress is a shirt from Old Navy, a cute little mermaid with lots of sparkles! The bottom of the dress is the Studio Tantrum Redondo pattern with 5 knit panels that curl around to make a really full fluffy skirt that has great twirling potential. There is one navy blue panel, 2 purple panels and 2 panels of white that I dyed blue and purple. I took a big scrap of white interlock, scrunched it up into little mounds in various places and then with tulip dyes in spray bottles, I sprayed in random patterns over the fabric.
Because of the little swirly mounds I made in the fabric, the dye looked almost tye dyed. And the blue and purple matched the Old Navy shirt and the other interlocks perfectly! I love when that happens!!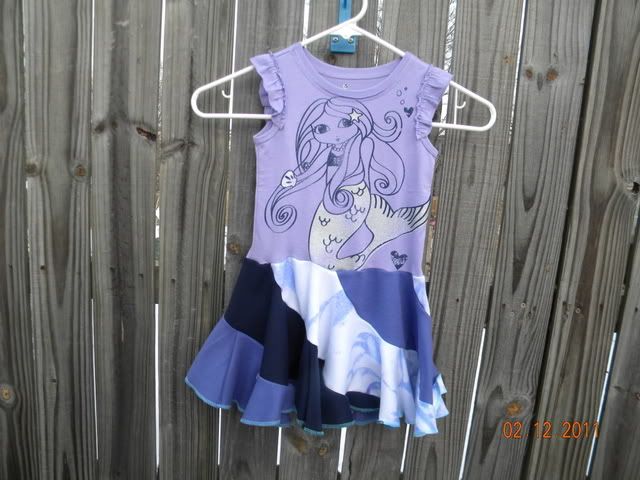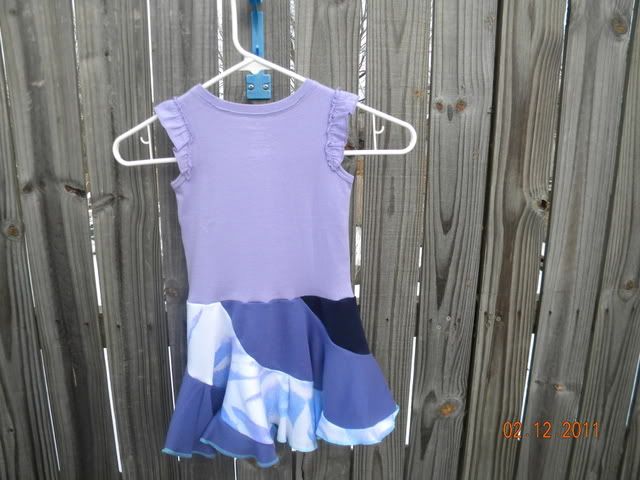 What do you think?