The girls and I needed a project the other day so we decided to tackle the tutorial at Lil Blue Boo.
http://lilblueboo.blogspot.com/2010/11/no-sew-fabric-flower-headband-tutorial.html
They were so excited! We only made ours with one flower each instead of 3 because they seemed too heavy. We made up 4 flowers and four headbands, 2 for each girl. Aren't they cute!!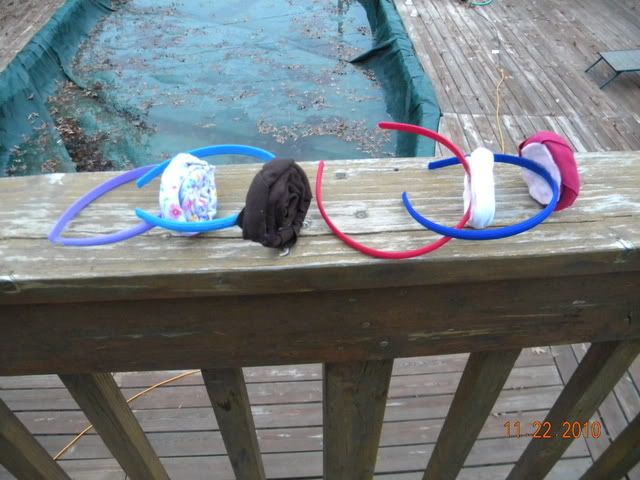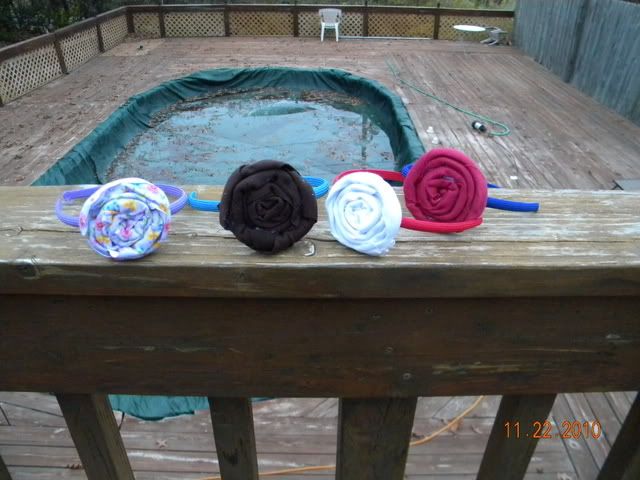 Here is KK's that she wore on Thanksgiving!