How do you like that clever title? After I made Baby Avie a fishy Sabrina, I had a request to make 2 more. They are for sisters and are mostly matchy matchy, except for the sleeves.
A size 104 which is about a 4.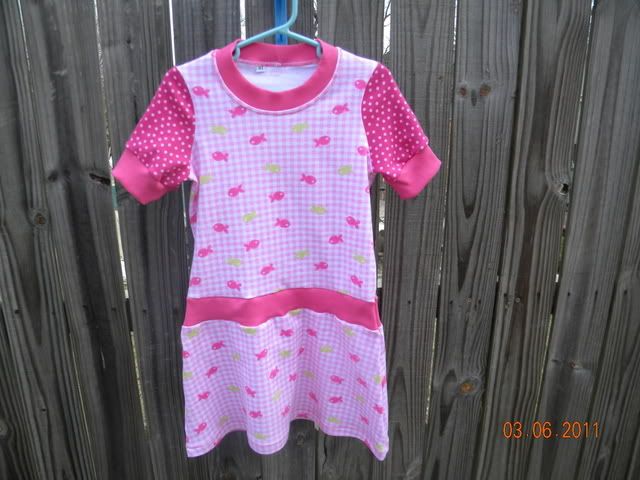 and a size 116 which is about a 6.
Then since I was having so much fun I decided to make a couple more. Once I find a pattern that I really like, I let it stay on the cutting table. (ie. the dining room table) Just like my Antonia. So expect to see more of these ladies.
Shirts from Goodwill that I love to upcycle.
This is a size 134, or about an 8, with a hood. The shirt part of the dress is made from a t-shirt and the sleeves, which are tiny lime green hearts are also from a shirt.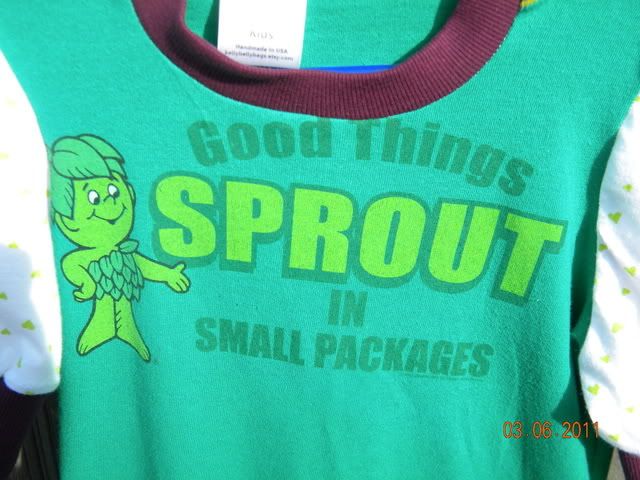 And a Spongebob shirt turned into a dress. This is also a size 4. So if you have a Spongebob fan, this will be in the
shop
.