Even though Christmas is hard and stressful and not my favorite holiday, I still get a kick out of seeing how much my girls enjoy it! Every year we decorate sugar cookies. Last year we had company over to help us and this year we had a whole cookie baking day! I had made a batch of cookies several days ahead of time so that the kids could decorate them while the adults baked. And baked, we did! There were 6 adults and 7 kids. With all these hands we got a lot done!
All the kiddos sat down to decorate. There were lots of runaway sprinkles, lots of frosting blobs where they didn't belong and lots of licked knives and fingers! But the kids had a fun time and were very proud of their cookie masterpieces!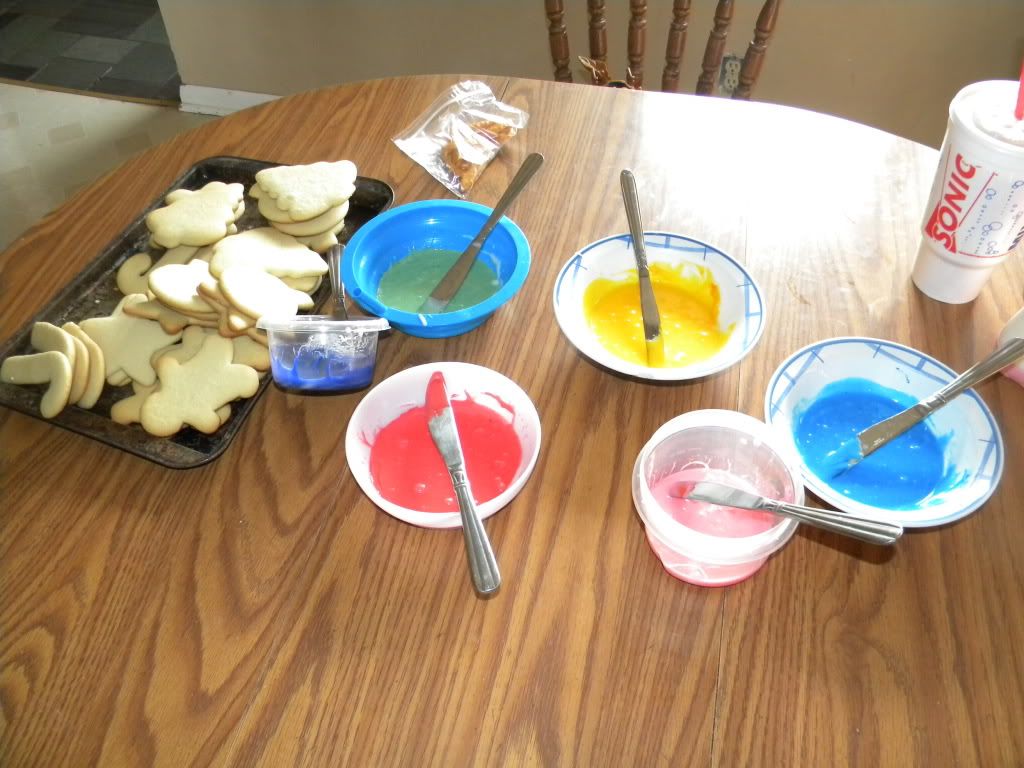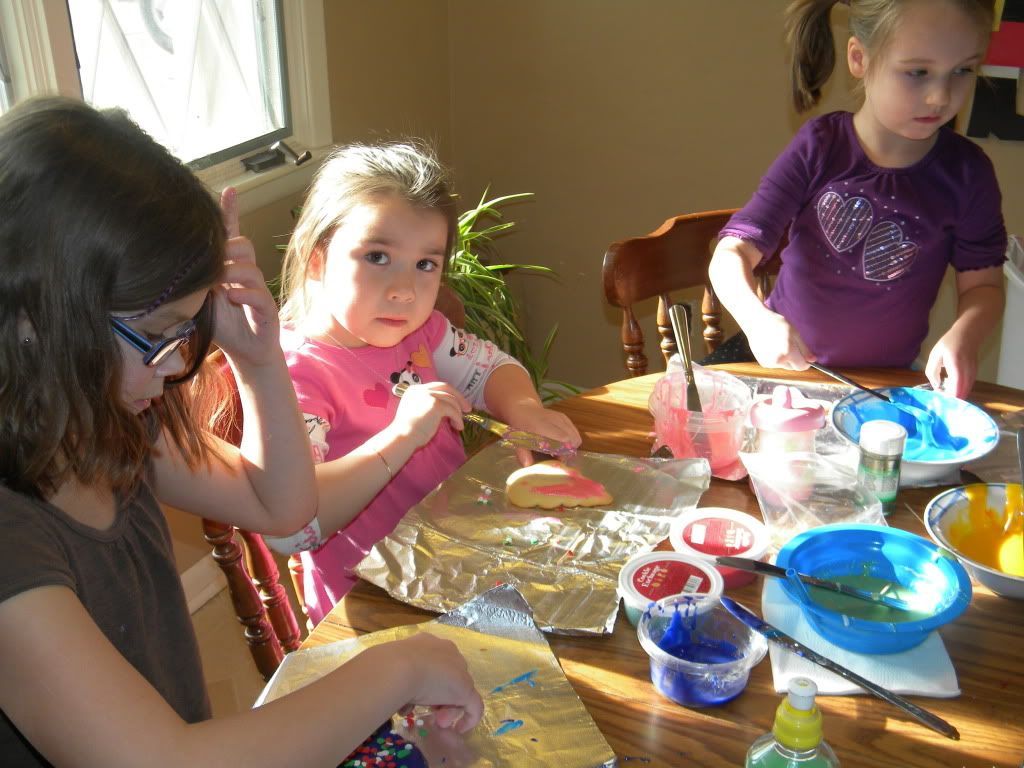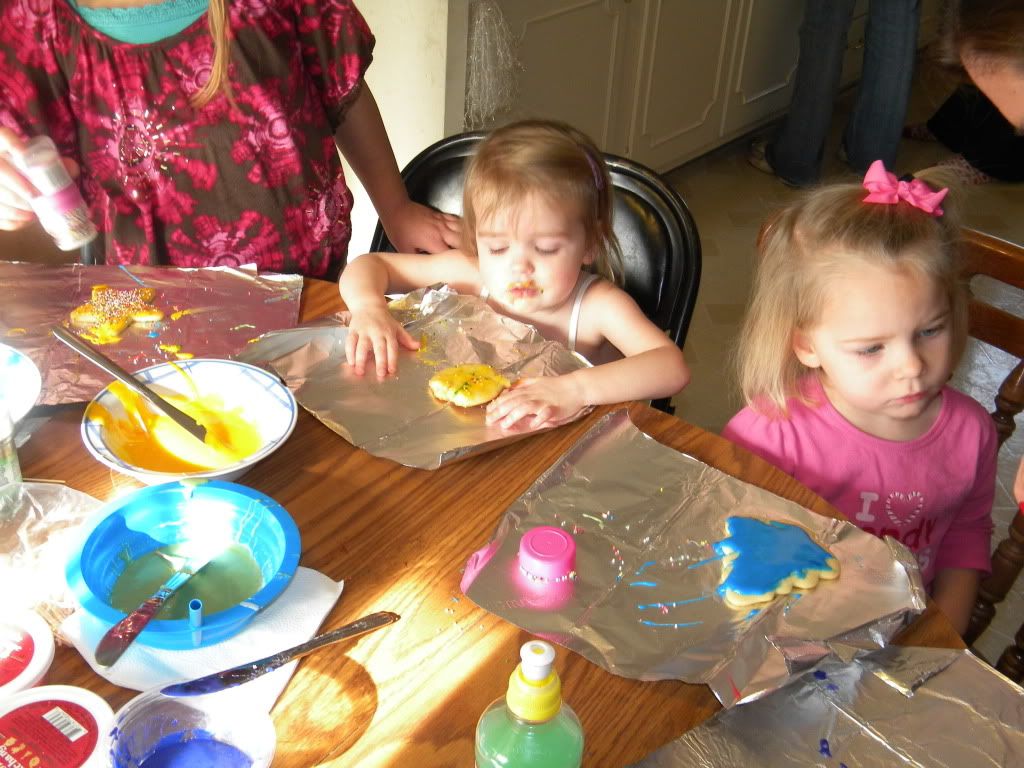 ssshhh, don't tell, but I ate this one even though it wasn't mine!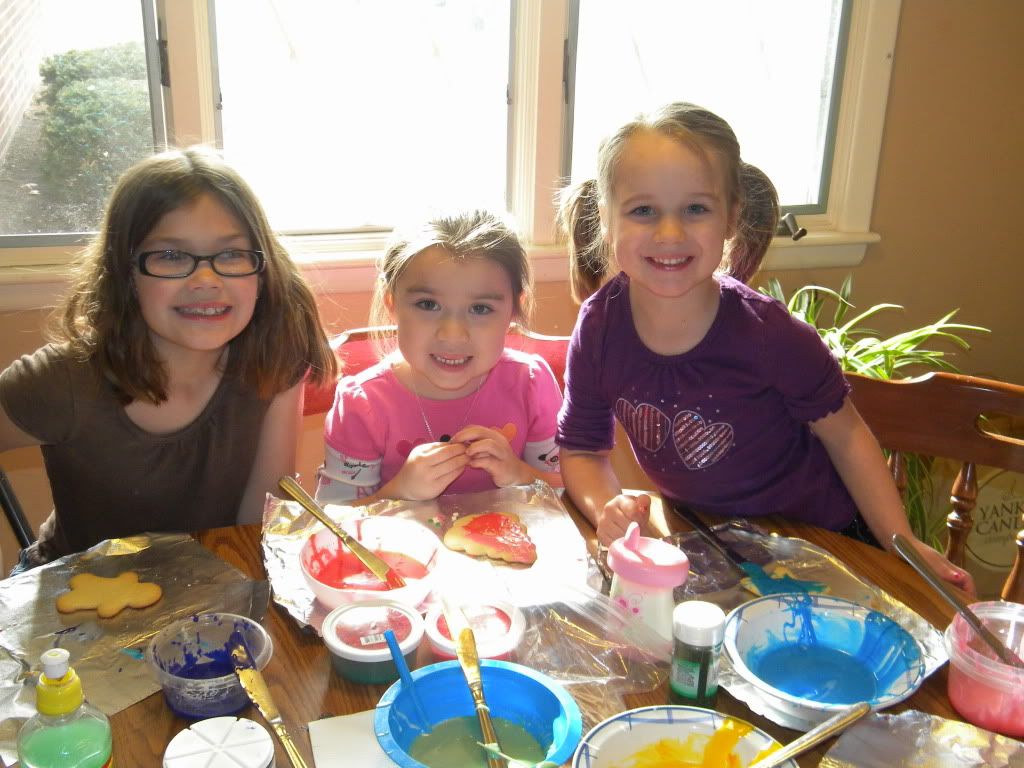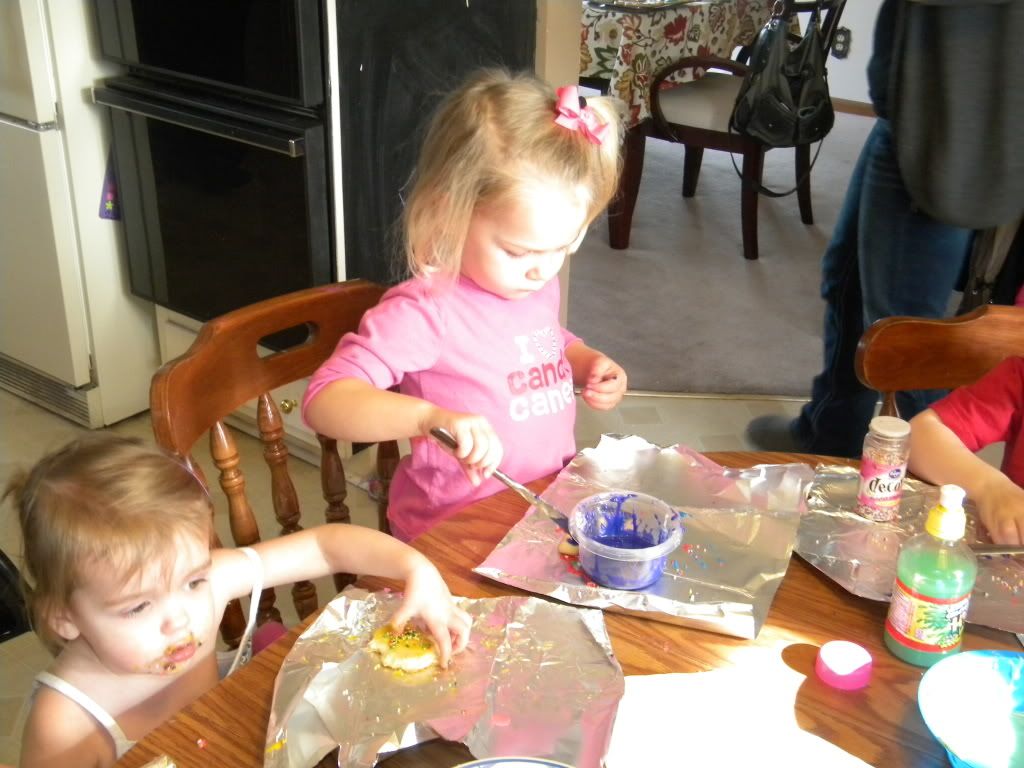 Even Baby Avie got involved! Although she mostly just ate frosting and sprinkles....
Lots of stirring..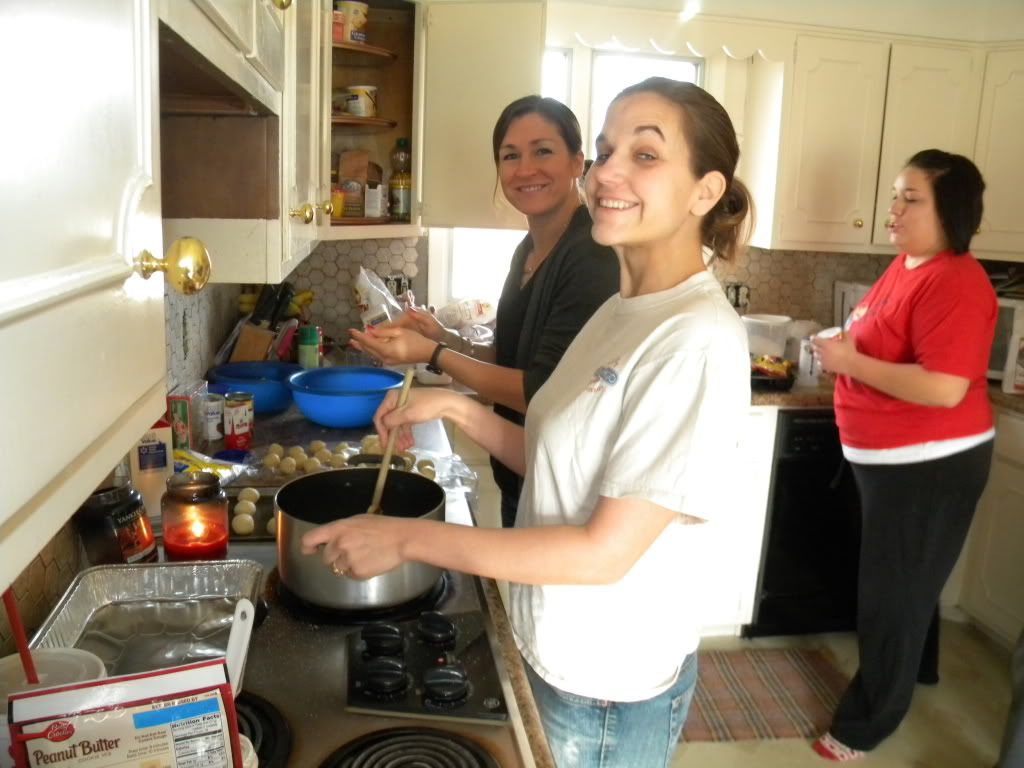 Lots of decorating...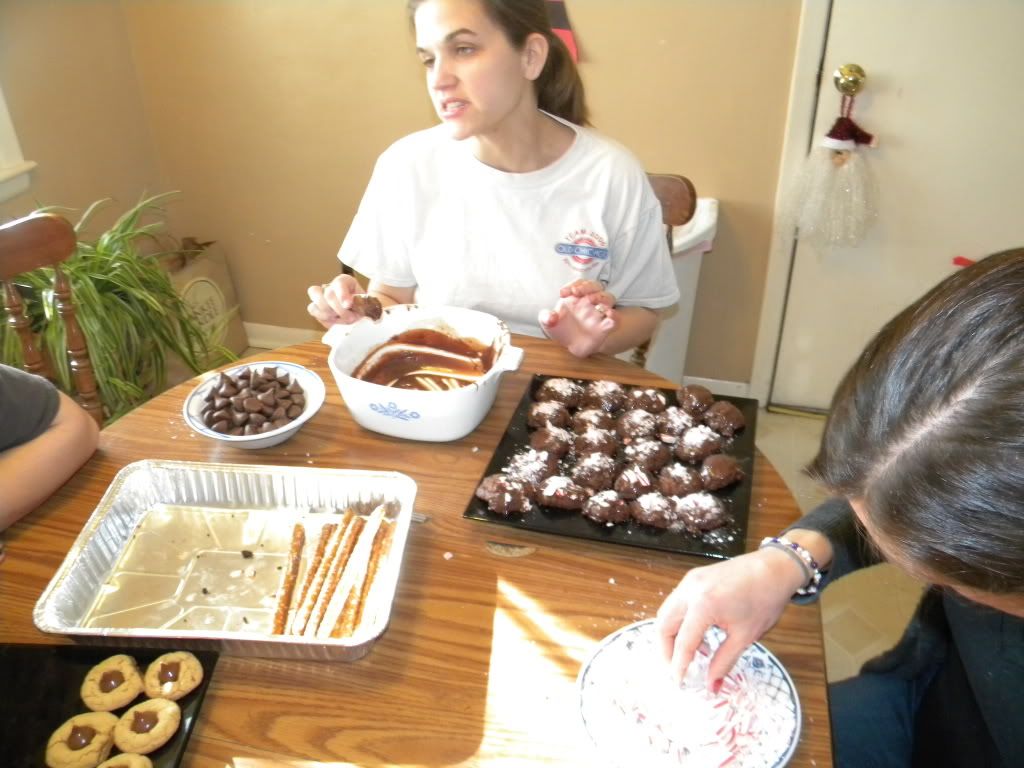 Lots of eating....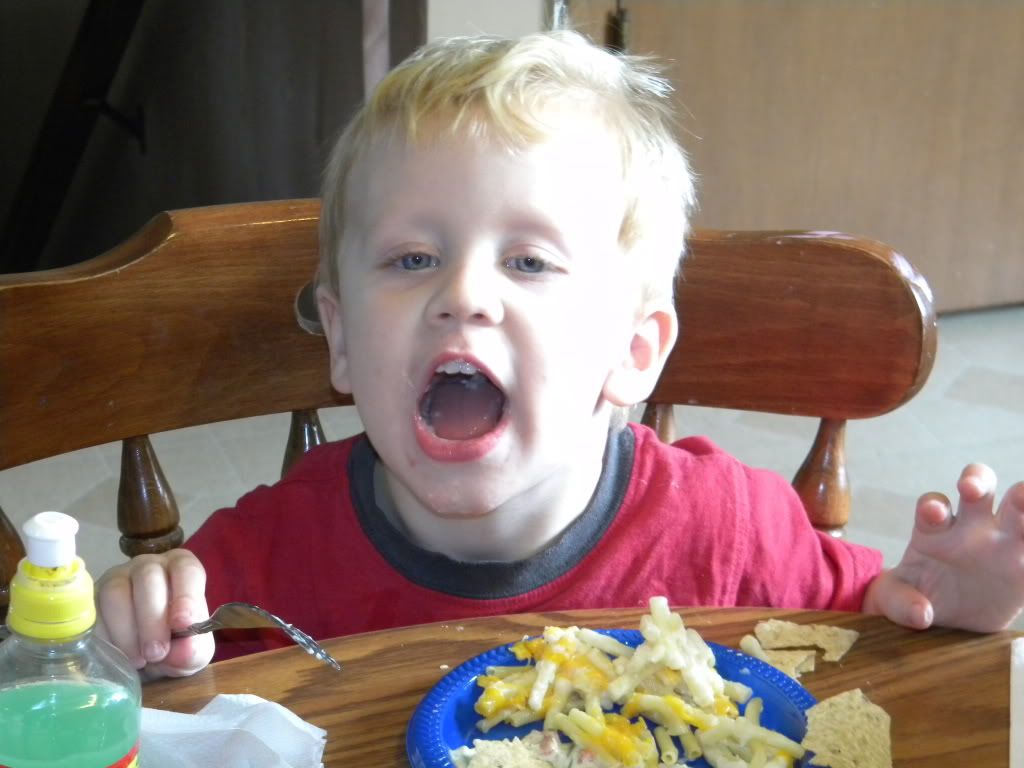 Lots of movie watching...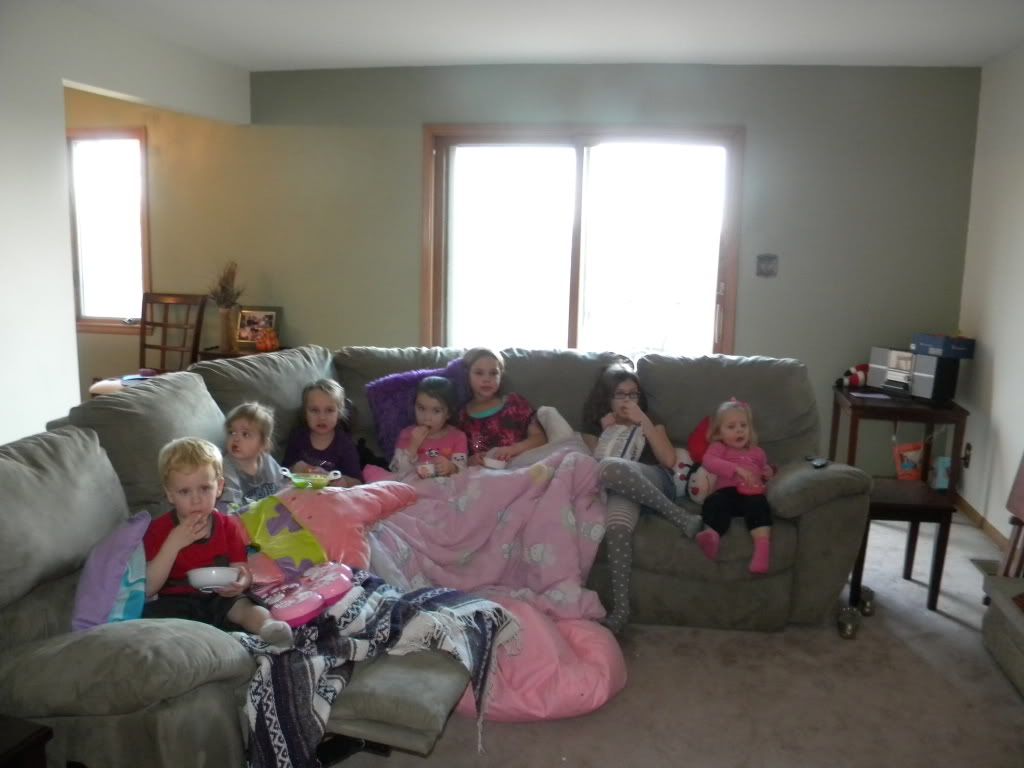 Lots of fingernail painting... Wait, what?
And lots and lots of cookies...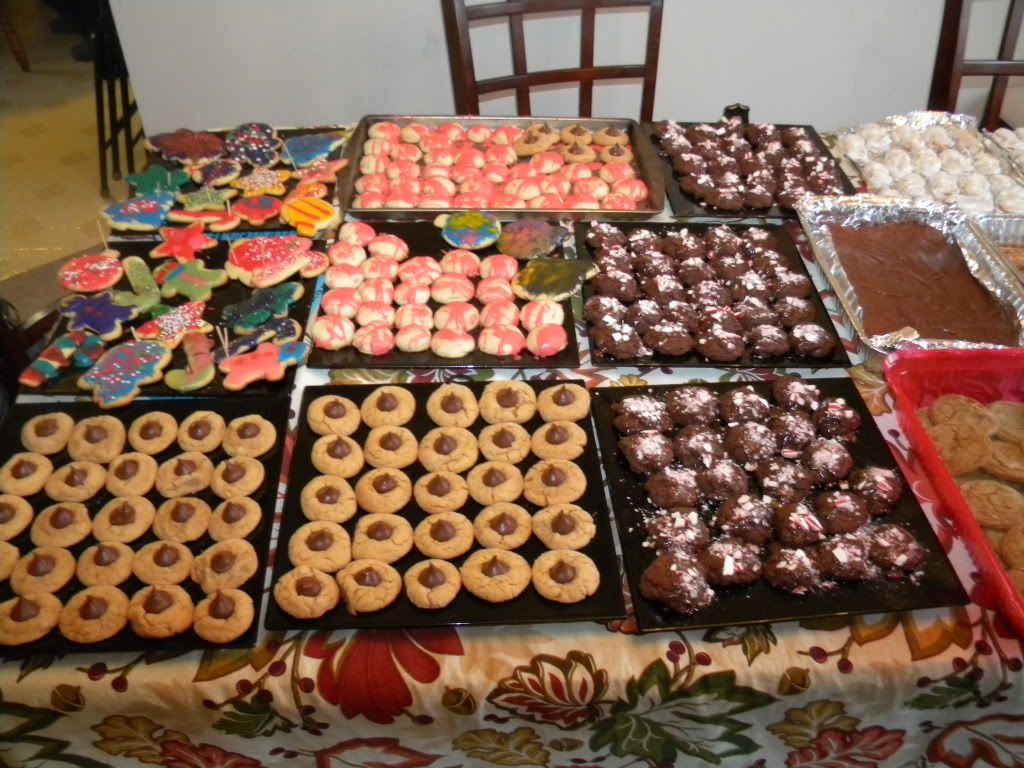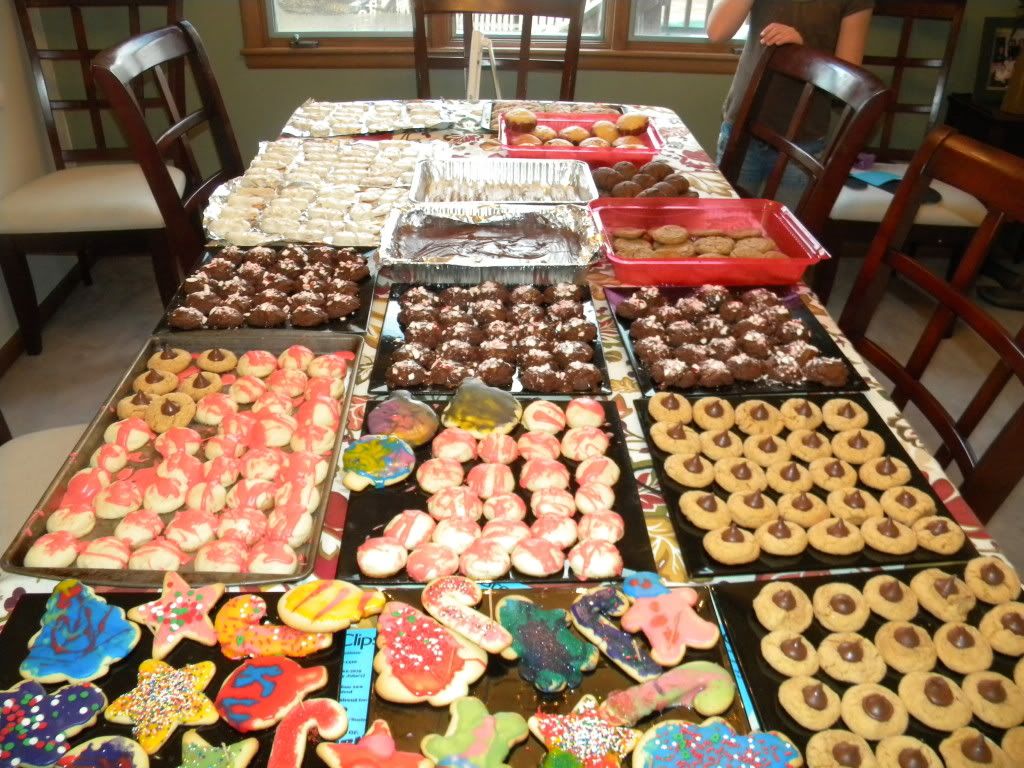 And lots of fun!