I have been hard at work on the dresses for us girls to wear to Sunny's wedding. I finished Nin's and mine, but KK is holding out for this huge swirly, gathered, ruffled dress. I don't have time and she can't even be bribed with a different dress.
So here is Nin's.
Pattern:
Olabelhe's Ameila
Size 7 with extra length since her patterns run small
fabric is from Ikea from my last trip to Oregon!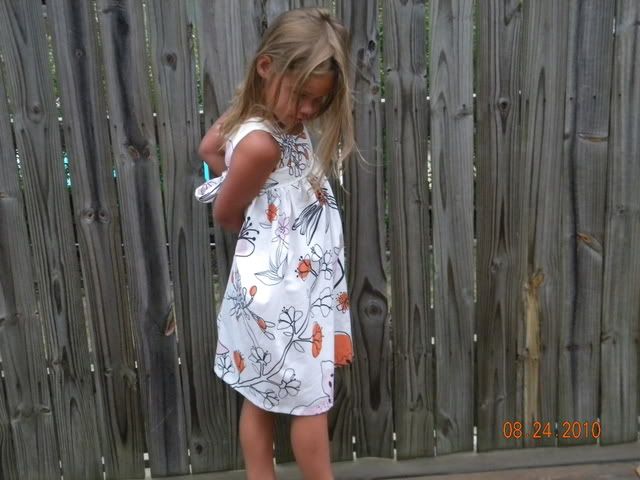 And here is my dress in possibly the most unflattering picture of myself to date. Taken by my 8 year old. This dress required so many alterations from the original pattern to even fit properly. I lengthened it overall, and it could still stand to have another inch or so, lengthened the bodice, elimiated one set of the back darts, enlarged the bust, took in the back neckline and took in the waist.
This is a Simplicity pattern.
I chose this fabric so it would match my fabulous gray shoes, but now looking at the picture I am not sure that I like them together.....