This post is dedicated to all the bottom's I have made lately.
A skirt for Nin. In this shiny pink glittery denim she picked out at JoAnn's. I even made yards and yards of bias tape for the hems!
Pattern:
Ottobre 1/2012
#36 in size 140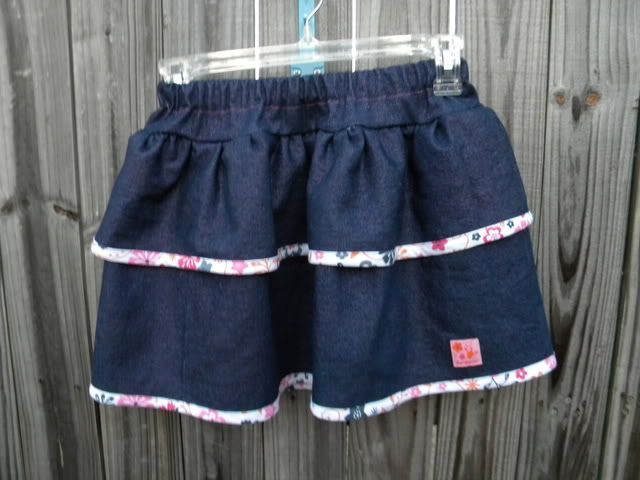 Fun little Farbenmix tag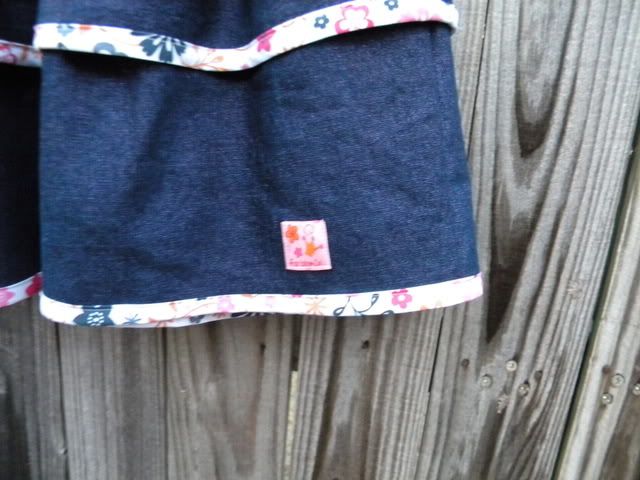 Poor baby Nin. Momma made her stand outside in the cold for 5 seconds to take a picture...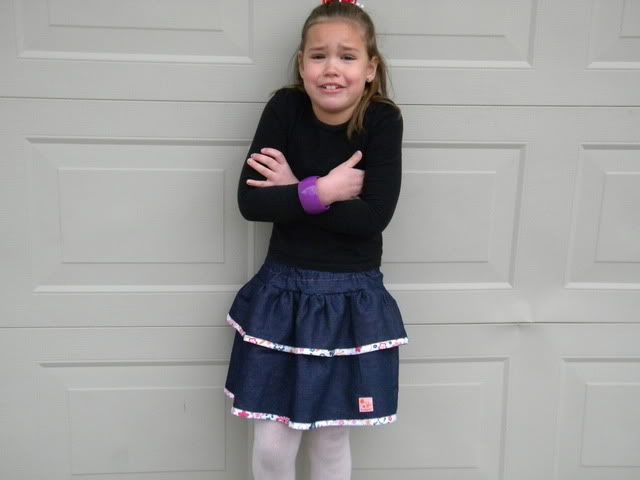 Theo Rama got some shorts in a cute dino camo twill.
cargo pockets on the side for all the things toddlers like to collect. Like rocks, bugs, sticks, paper, crayons...... Many of which I have found in my washer.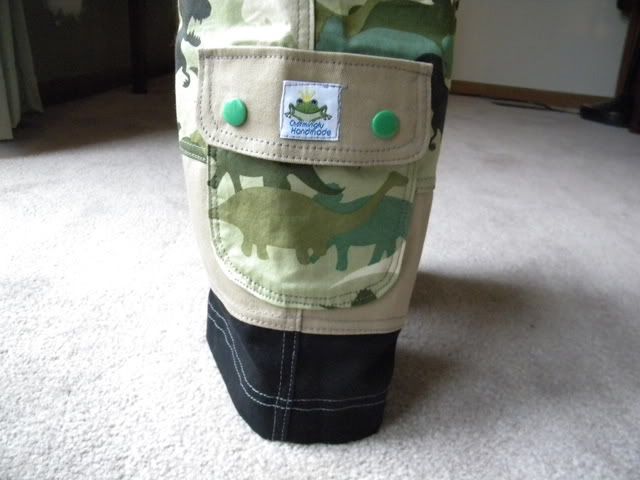 BTW- those shorts are one of my most favorite things I have made for him. I know I say that about everything! But this time I mean it!
And skirted leggings for Nin. If she would quit growing I could quit making her things and focus on other kids for awhile. I made her a pair of these last summer and she loved them. In fact, she wore a hole in the knee of the leggings the very first day. But they got a lot of use last summer. Nin likes to wear skirts but she also likes to play hard so attached leggings are great for her!
Ottobre 3/2011 #20. Making 4 takes practically the same amount of time as making 1....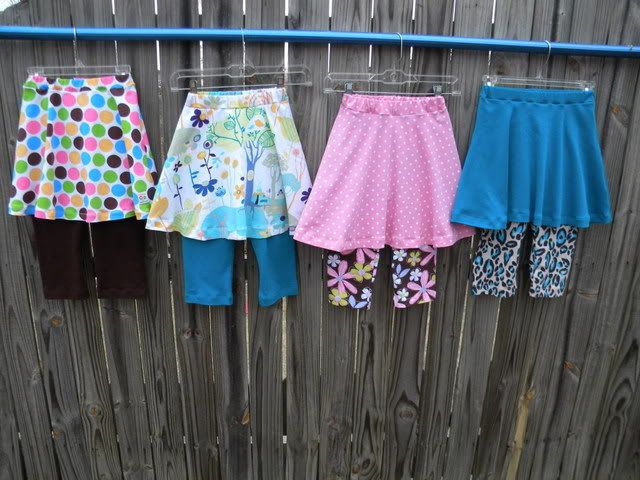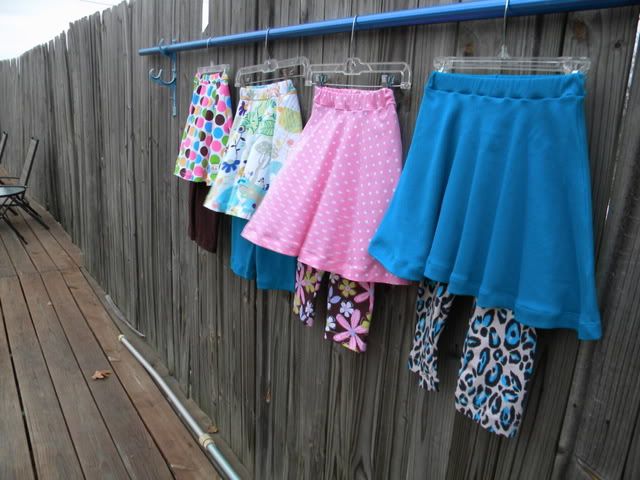 That's enough talk about bottom's around here.