I don't know what it is about baby clothes! They are so cute and tiny! Kind of like babies! Anyway, I finished up some baby items for no particular reason. Some are for baby Avie but the other set just hangs on my garment rack.
Avie got a tunic out of the new Ottobre magazine, 1/2012 #17, and some matching leggings from Otto 4/2004.
Isn't this fabric so sweet! As soon as I saw it, I snatched up 3 yards from Girl Charlee!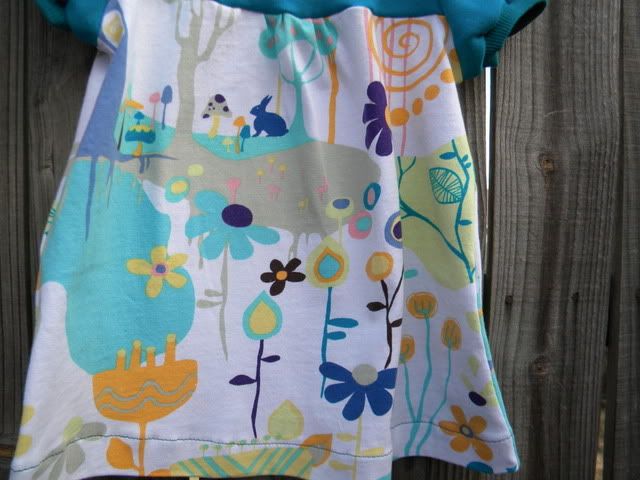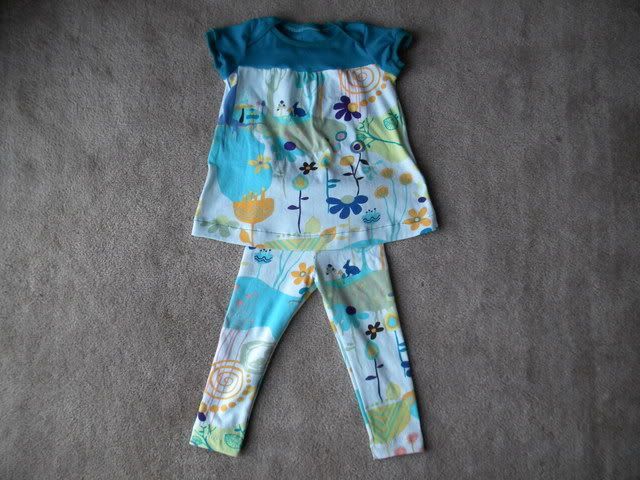 And then there is this little jumper! Swoon!
Jumper is Ottobre 6/2009 #4 and the t shirt underneath is 1/2011 #4. Both of these are about a size 3 mo. They are so tiny!