I have a confession. I never make pj's for my girls. Seems like a waste of time and fabric considering that they just wear them to bed. I make them wear old t shirts. Please don't turn me in!! They seem to have a never ending supply of t shirts that they manage to collect from random places, like parades or Washburn University basketball games. So that's what they wear.....
For reasons that even I don't understand, I purchased a pj pattern from a co-op last summer. I was pretty excited so I cut out 8 pairs of tank top/short pajamas. I started sewing them assembly line style and didn't get them done before Stash Game last fall. I can't complete them during Stash Game because I would barely get any points for them since they were already half sewn. And by the time Stash Game was over, it was too cold to wear them to bed, so they sat for months and months and a few more months. Even though it is still too cold to wear them, I wanted to get them finished before Stash Game this month and get them off my desk.
So the last weekend of January, I set to work to finish them up. I mean all they needed were hems and elastic in the waist, shouldn't be too hard! But about an hour in I remembered why I never finished them. Pay attention folks, this is important! Sewing 8 pairs of pajamas in an assembly line is BORING!!!! My sewing ADD was screaming at me to give them up until spring when they could actually wear them! But I managed, barely, to get them all done. And now they sit in drawers until it warms up. Boo!!
Here is what one set looks like. I mean if you see one set, you know what all 8 look like...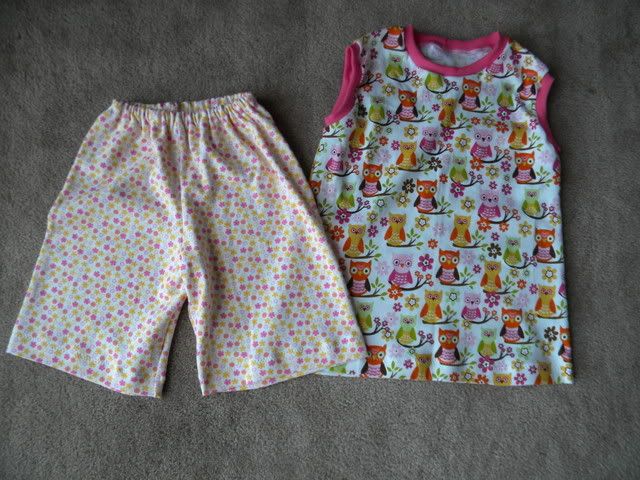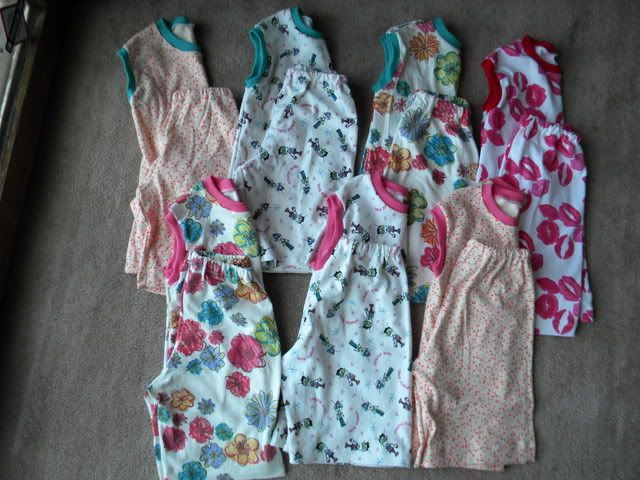 Then, I had another bright idea. Back in the beginning of January when I realized the extent of my fabric stash, I went on a cutting bender and cut out like a gagillion things. The girls had received some nightgowns for Christmas and they like wearing them so I cut 4 out. As long as I was torturing myself with the other pajamas, I may as well add 4 nightgowns to the mix, right?
So I dug them out of the pile and finished them. These weren't so bad because there were only 4 and I finished each one before I moved on to the next.
These were well received! They have been wearing them non stop!!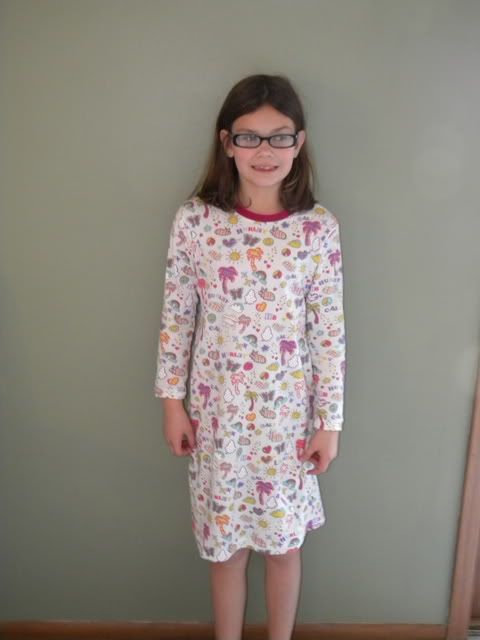 All of these pj's are from one pattern, Kwik Sew 3025. I can safely say that I probably won't be making any more pj's! At least for a long time!