I am a little behind in posting the dresses I made the girls for Valentine's Day. I started out making 2 of them in the Farbenmix Henrika pattern which makes a very adorable dress. Once I had them finished, KK took one look at hers and decided that it wasn't pink enough to work for Valentine's Day. Oy. Why do I put up with such nonsense!
I may spoil the girls a tad bit because I made her another. It pretty much uses the same fabrics as the first dress but I guess has enough pink in it.
Nin's dress (which had enough pink!)
KK's dress (the blue under the skirt is actually another skirt that she had on underneath)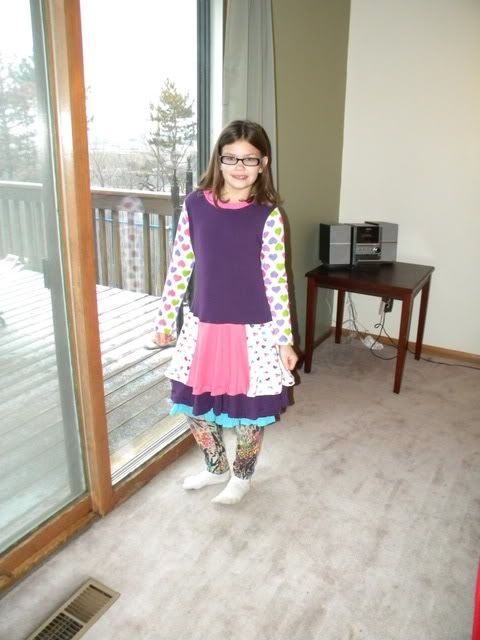 And the "not pink enough" dress, which she has actually worn. Just not on Valentine's Day.