Look at me being all productive and stuff! I have sewn 3 days in a row, maybe 4, but I can't think back to last Friday.....
Anyway, I have been sewing in colors, some in brown, gray and now I am on to black. Next will be purple. In the brown category I made myself a shirt and Nin a pair of pants.
Yes the shirt has ruffles on the sleeves and no I don't wear a bowl full of chiquita bananas on my head thank you very much.
Pattern:
Ottobre Design 2/2010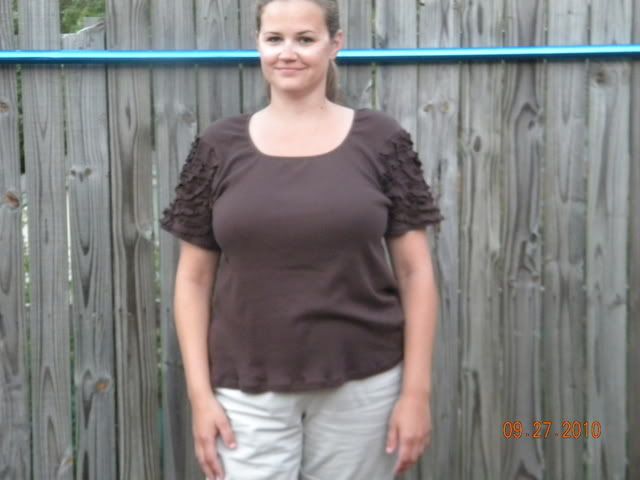 A close up of the sleeve, albeit in bad lighting, but a close up none the less.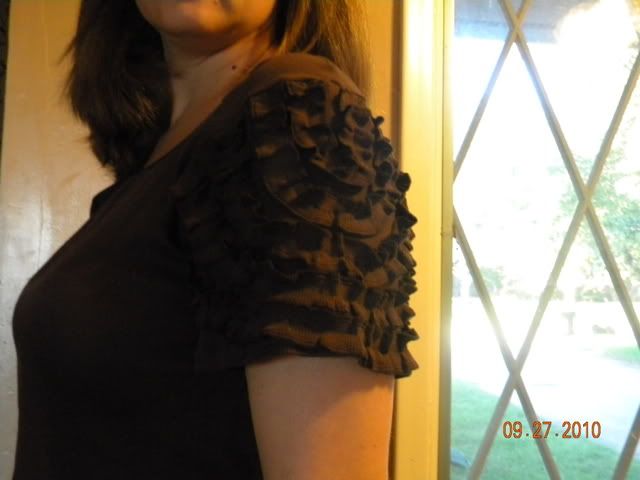 A pair of desperately needed pants for Nin. Just plain old cords with knee seaming.
Pattern:
Farbenmix Dortje size 134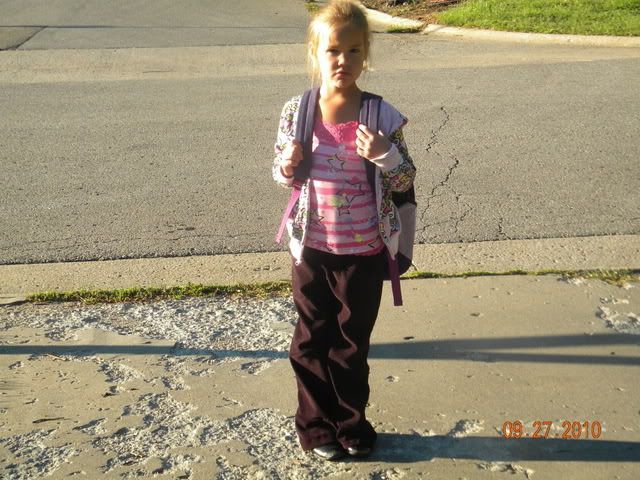 Can you see the knees?
In the gray category we have a wrap and a skirt for me! I love wraps in the winter. I wear them as scarves and as shawls. My kids also like to use them to tie to the bannister and play jump rope. Multi functional clothing is where it's at! And I tend to stick to flowy skirts unless I am wearing a Spanx. I have never made myself a fitted skirt before so I gave it a whirl.
Pattern:
Wrap-Ottobre Design 5/2010 #17 in very luxe bamboo knit. I want to sleep in this thing its so soft.
Skirt- Ottobre Design 2/2010 without the pockets.
P.S. I didn't make these to wear with the brown shirt, I was just to lazy to run inside and change shirts.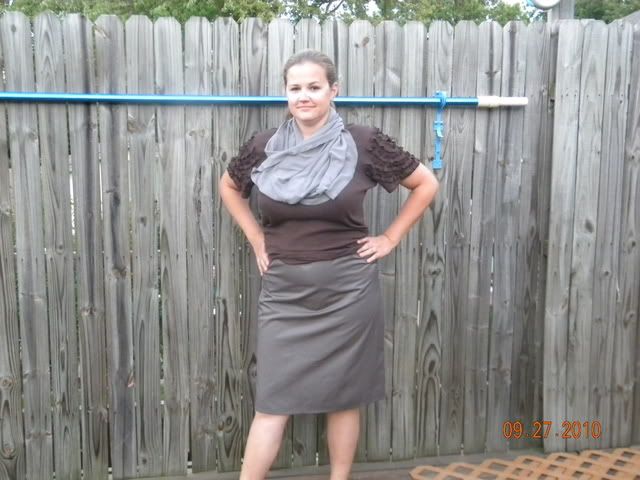 Hot pink zipper! You can't see it but I know it's there! Well I guess you know now too.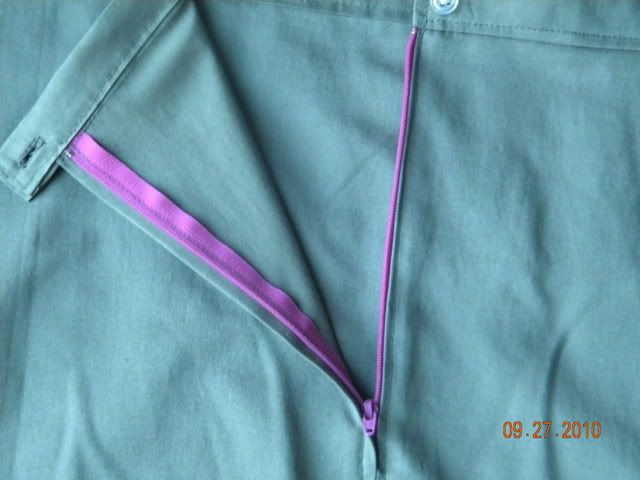 And on to the black category. Tunic and leggings for KK. These are a staple for all pre teen/tween/teen girls right now. I just spent $52 at Justice on a tunic and leggings. Here is my version for about $5.
Pattern:
Tunic- Farbenmix Roxy
Leggings- Ottobre Design 4/2004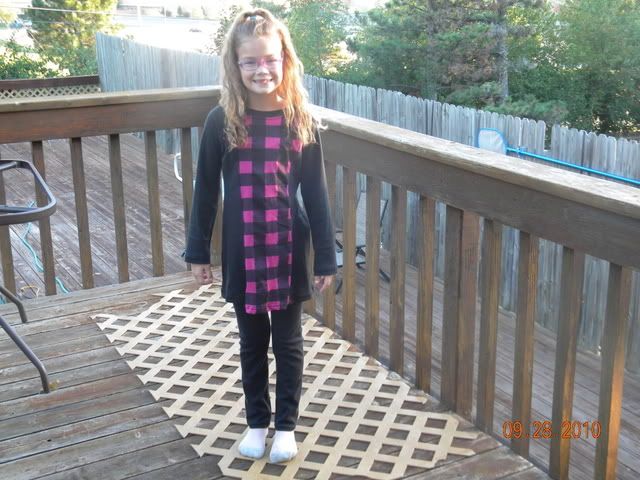 I have a black shirt for myself to finish tonight and then onto the purples.