Since Nin won't stop growing, I made her some more pants. On a side note, she has grown a little over an inch since May of this year. In 4 months! Since both girls are now so tall, I can't get a pair out of 1 yard anymore. So the only corduroy that I had that was longer than 1 yard so was olive green and a brown floral. I showed them to her and she liked them. At first.
So I spend several hours (until 2 am) making these super slim cords. Once complete, I showed them to her and she immediately turned up her nose and said that she didn't like the fabric anymore. So I used a little reverse pyschology and told her that I would give them to her sister (since they wear the same size) and she said "oh ok, I will take them now." Roughly translated, that means that she will wear them, so that her sister can't have them. Girls!
Pattern: Ottobre Design 4/2009 #31. These are a size 134. With a big hem at the bottom so I can let it out as she grows.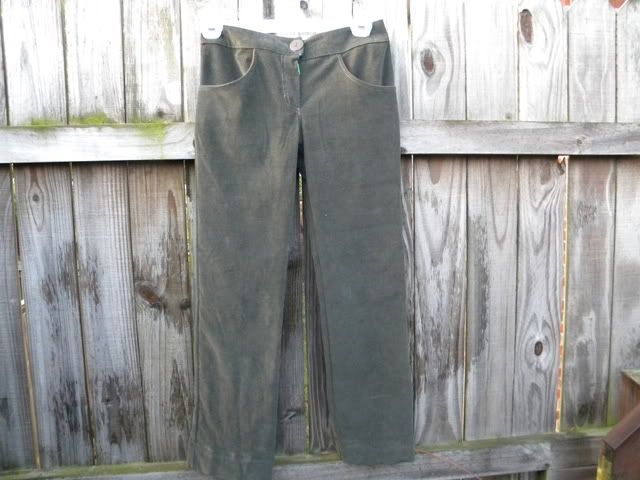 What's not to like about plain ol' cords with a rainbow waistband and fun zippers!
The brown floral is a little much, but she picked out the material!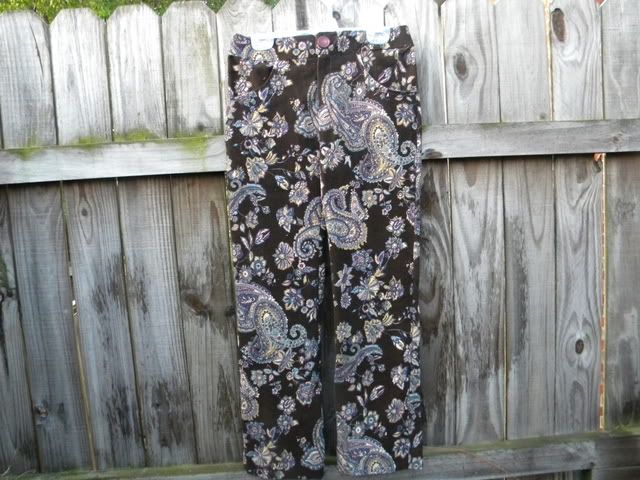 I found a pattern in one of my Ottobre magazines for a pair of cords and they were super cute. So I traced those out for TheoLeo. I saw an idea for flipping the pattern piece on the corduroy that the wales are going different directions for a little visual interest.
Pattern: Ottobre Design 4/2010 #11 in size 86. The waistband and cuffs on the pants are made out of cotton lycra, with a piece of elastic in the waist to help keep them up!
The knee pieces
pockets lined with baseballs!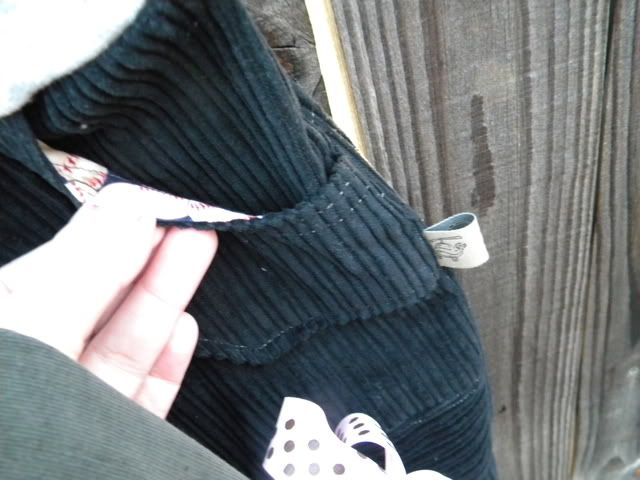 a little helicopter tag under the pocket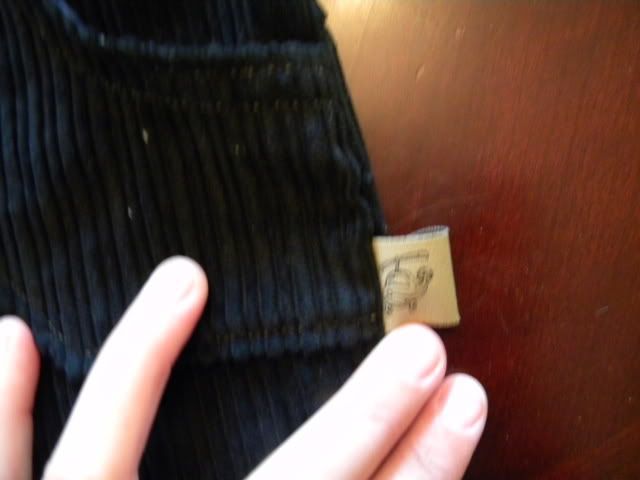 Although there are only 3 pairs, they were a lot of work!