I recently completed a Blowpop dress for the
shop
and I thought I would post the pics leading up to the dress so that I could submit it as a contest entry over at Lil Blue Boo!
Remember this contest.... (P.S. I previously entered the mermaid dress!)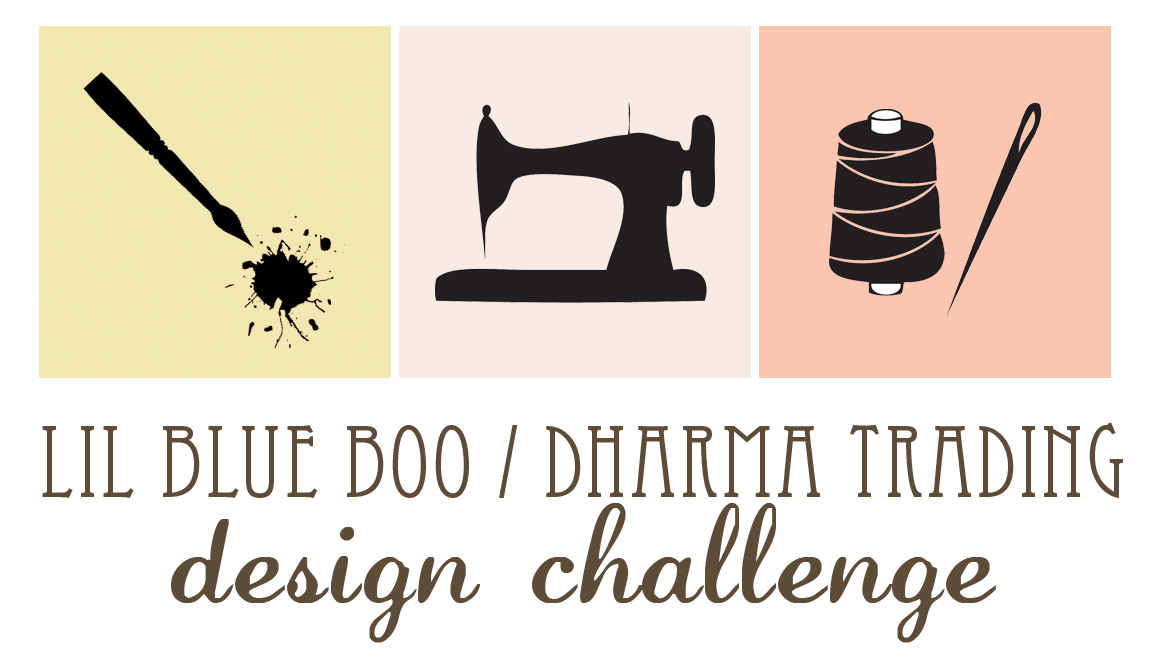 So here we go!
First I squished up a piece of plain ol white fabric
Then I took these 2 fabric spray paints, pink and purple, a must in a house of girls!
Then I set about spraying in random patterns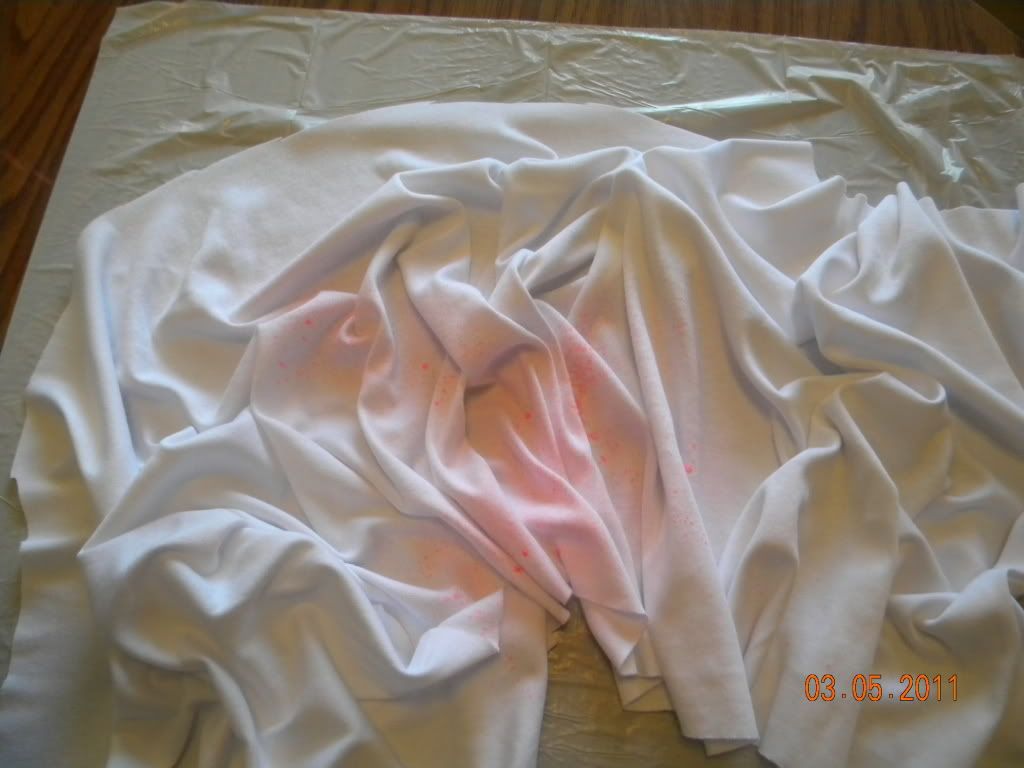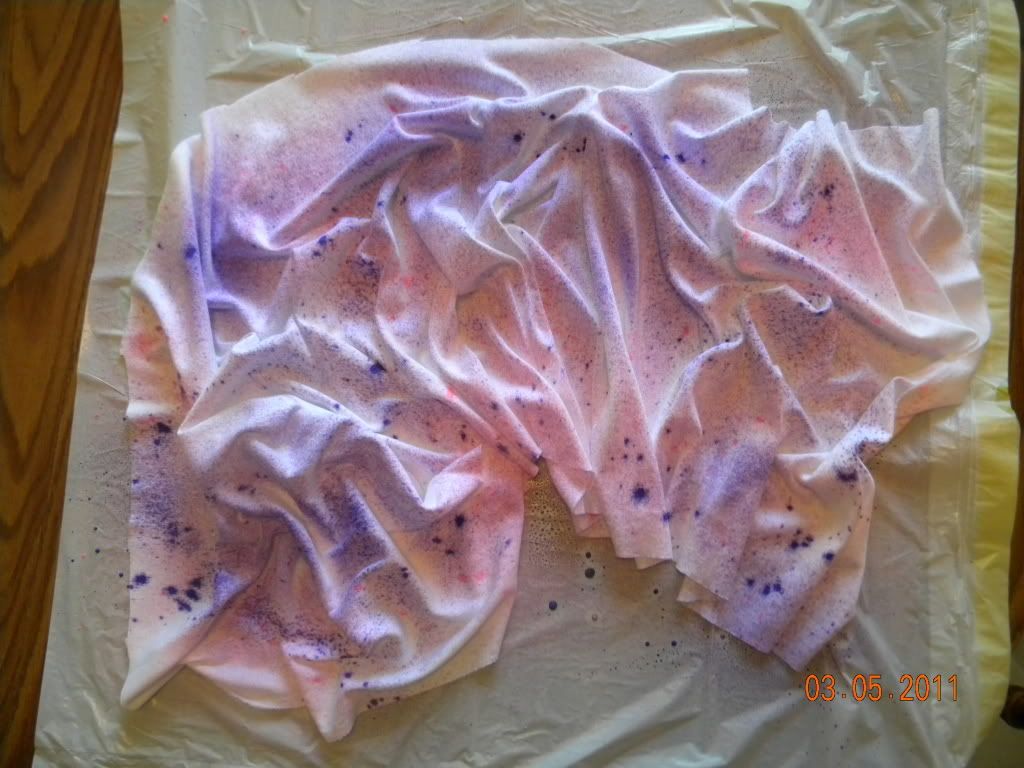 Then I spread the fabric back out flat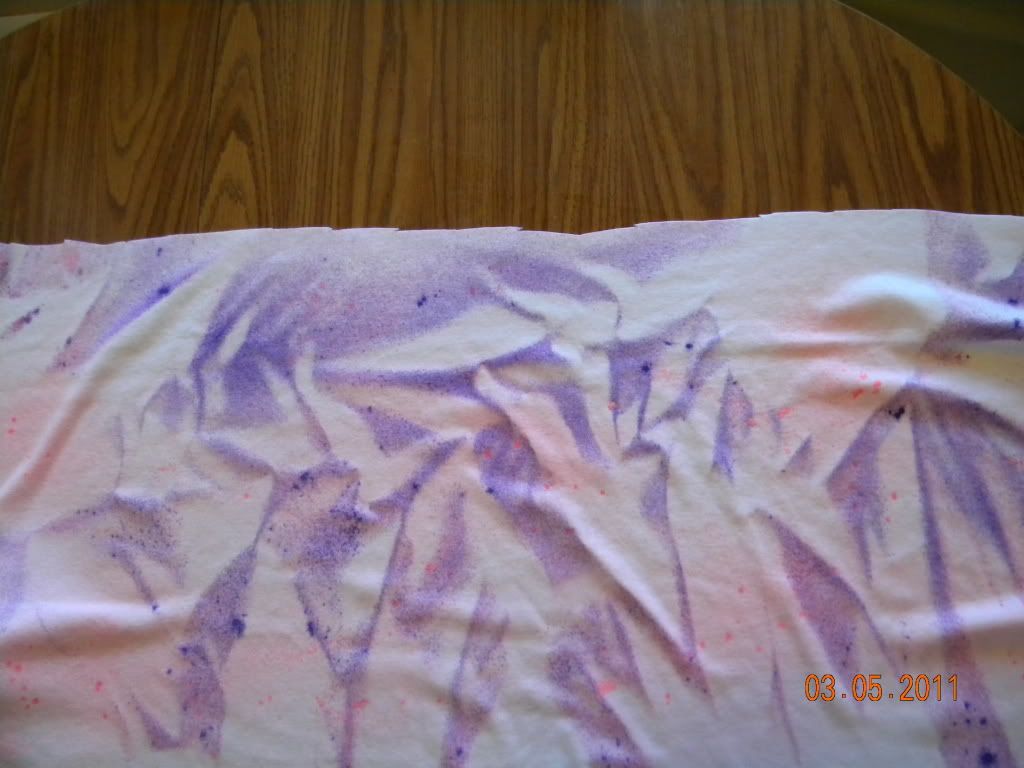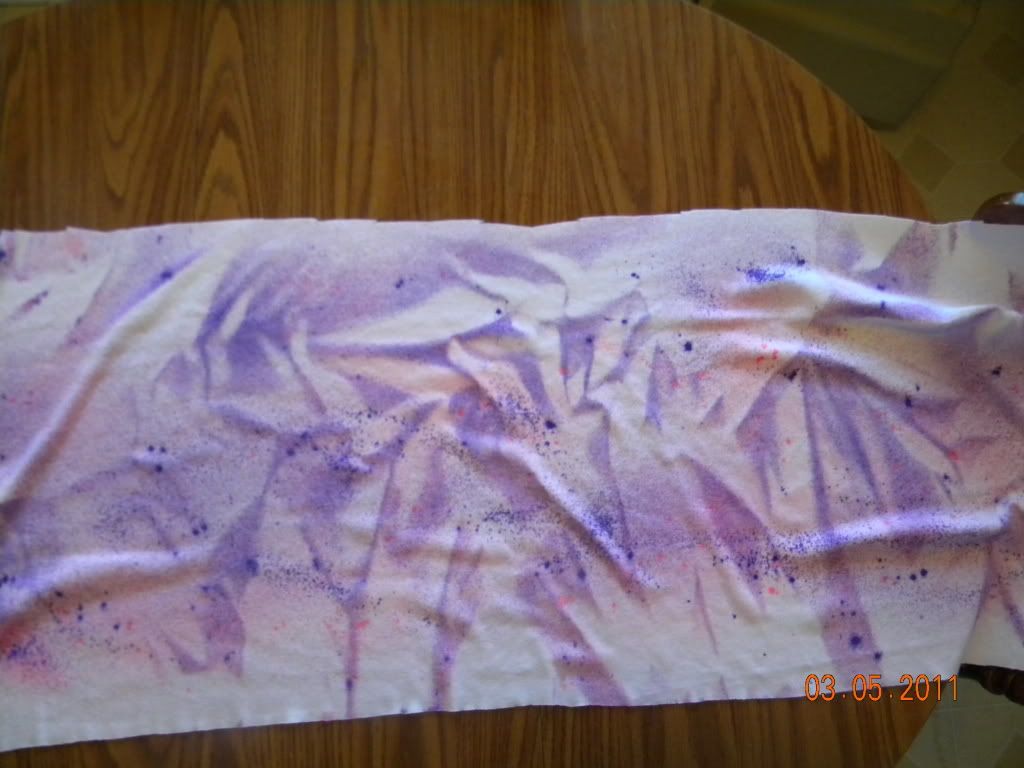 Then I just kind of sprayed randomly until some of the areas were more filled in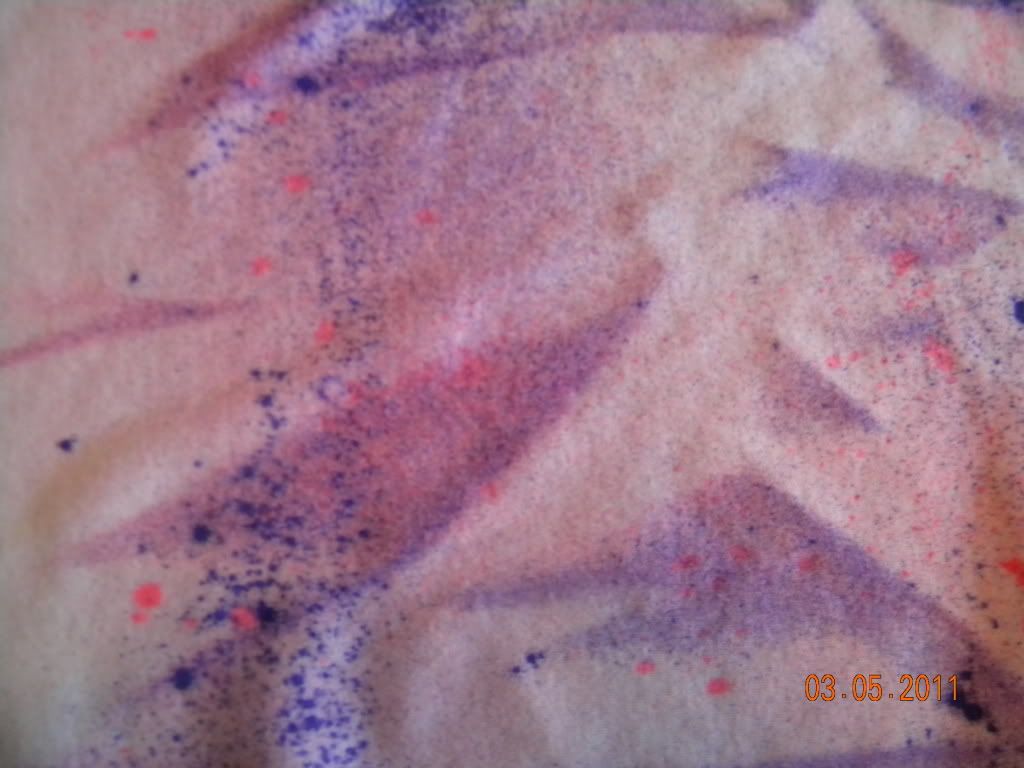 When I was done it looked like this
After it was dry I washed it and dryed it and ironed it. Then I set to work using an Old Navy t-shirt and additional scraps of fabric. I used this dyed fabric on the sleeves only so I have a bunch more to use on something else.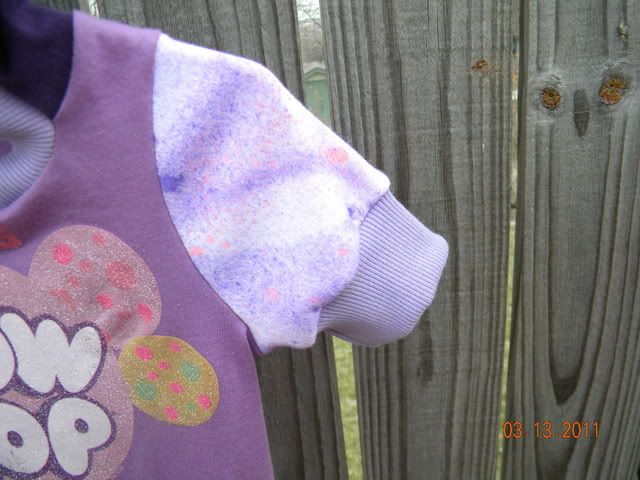 When the girls are bored they sometimes ask if they can dye fabric. So I get the paints and dye out and cover the table in trash bags and they dye up a bunch of fabric. Then I just let it dry on the air hockey table and I use it eventually in a project! It keeps them busy for hours!