The girls and I did a cool experiment awhile back involving Sharpies. Now, I generally keep Sharpies out of the girls hands, every since the Sharpie stick figure was drawn on the living room wall and Nin wrote her name in black Sharpie on her new $40 mini blinds. I am here to tell you that Magic Erasers do not take Sharpie stick figures off the wall.
I found this cool link while browsing the web one day and thought I would try it out.
Sharpie tie dye
Basically what you do is gather some fabric, a disposable cup, some rubbing alcohol, a dropper and a bunch of colored Sharpies.
Place your fabric over the cup, you can either hold it with your hand or rubberband it. In the middle of the circle that is stretched over the cup draw a design about the size of a quarter. Once the design is complete, using a dropper place one drop of rubbing alcohol in the center of the design (which is still over the cup). Keep dropping the rubbing alcohol on the design one drop at a time until the design has flowed out to the edge of your cup. You need to keep the fabric over the cup because some of the rubbing alcohol will seep through during the process.
The reason you use rubbing alcohol is becuase Sharpie ink is formulated to be resistant to water. However, alcohol will dilute the ink causing it to spread. Once we finished our fabric I washed and dried it on hot to set the ink and get rid of the smell!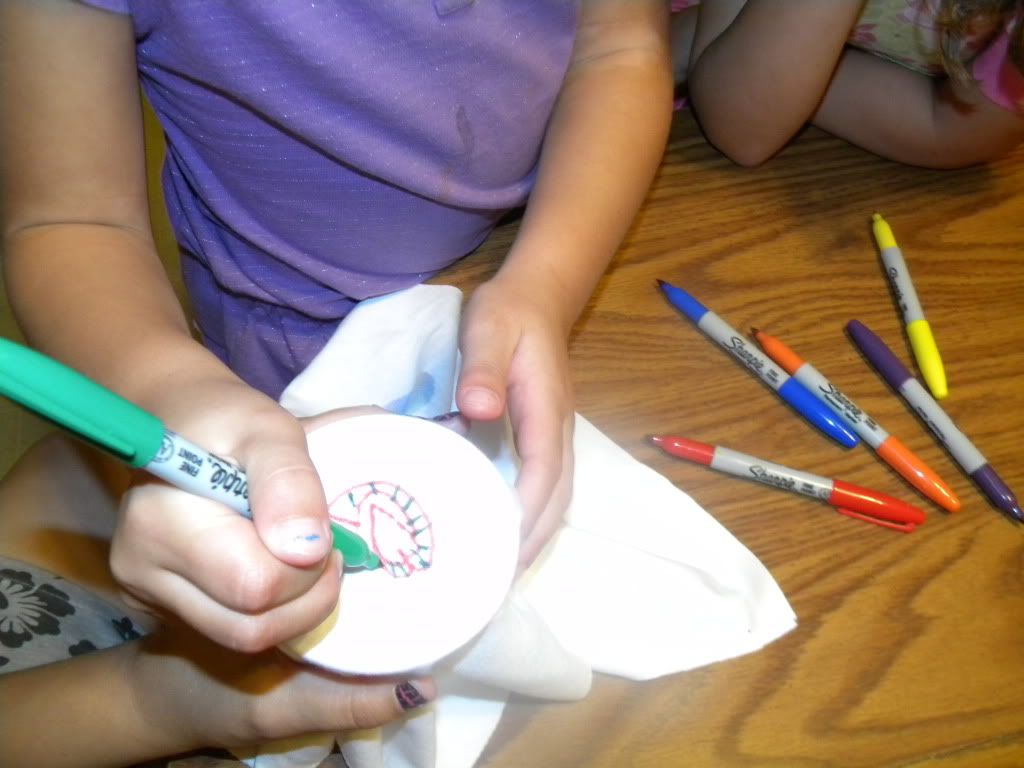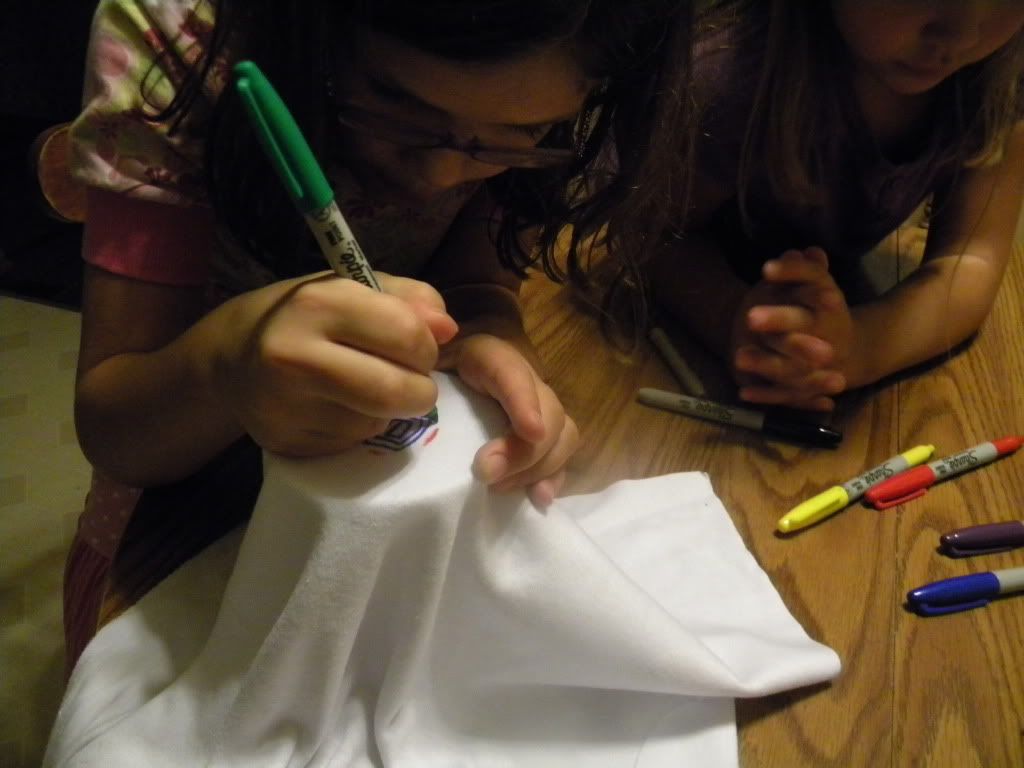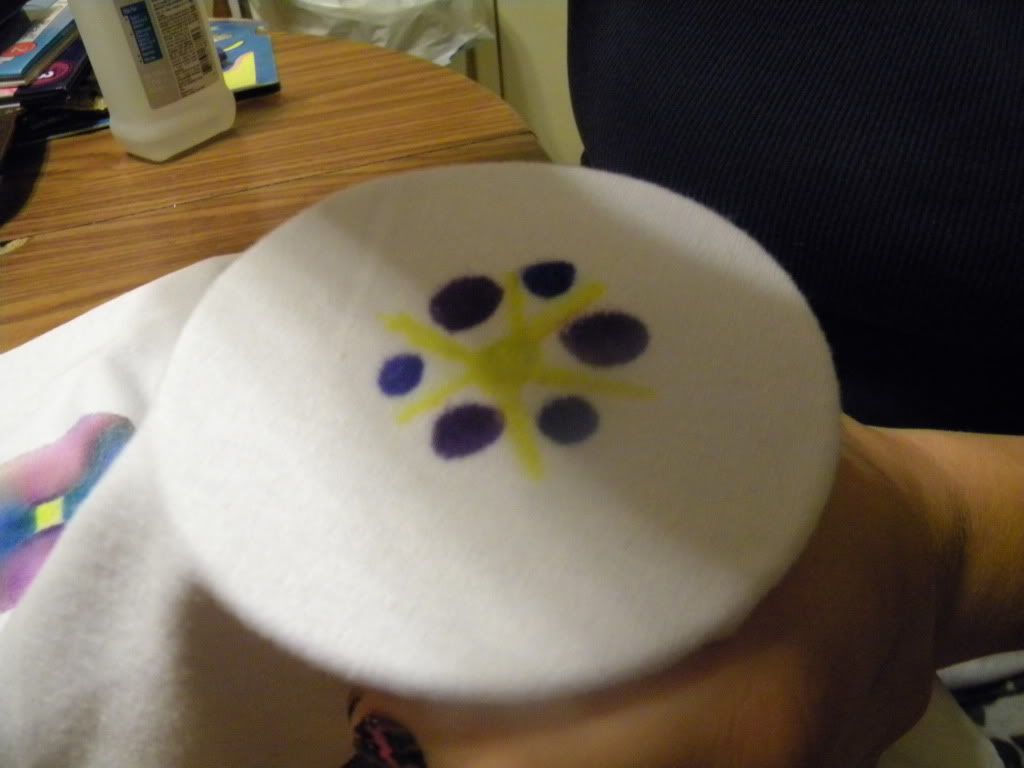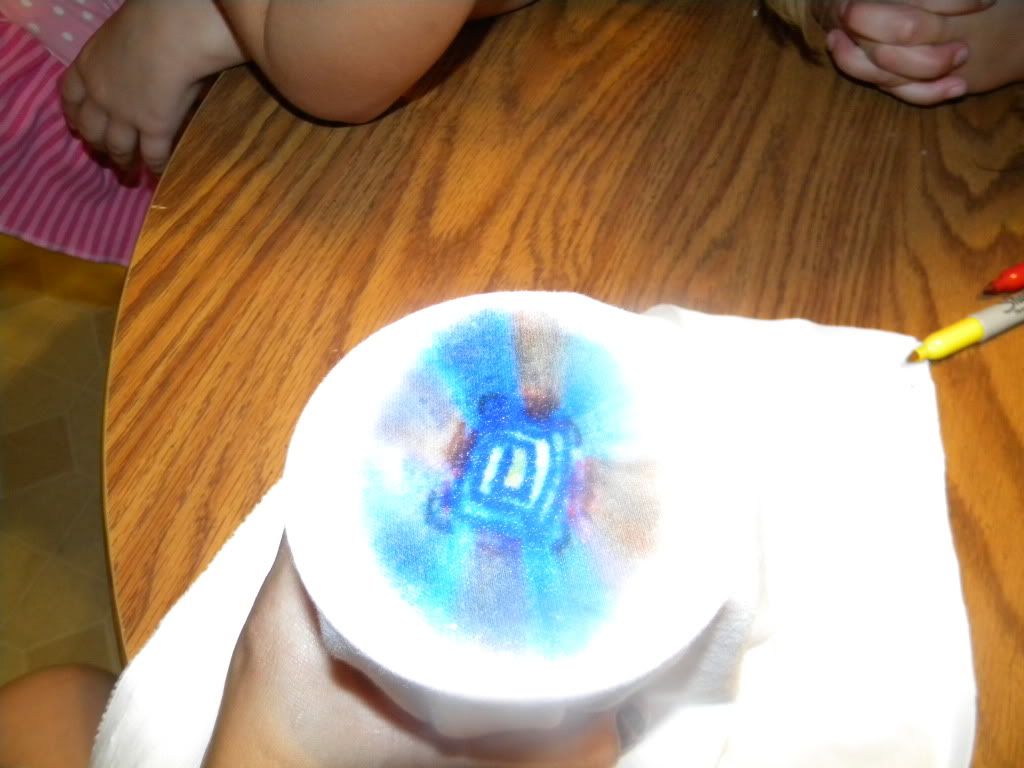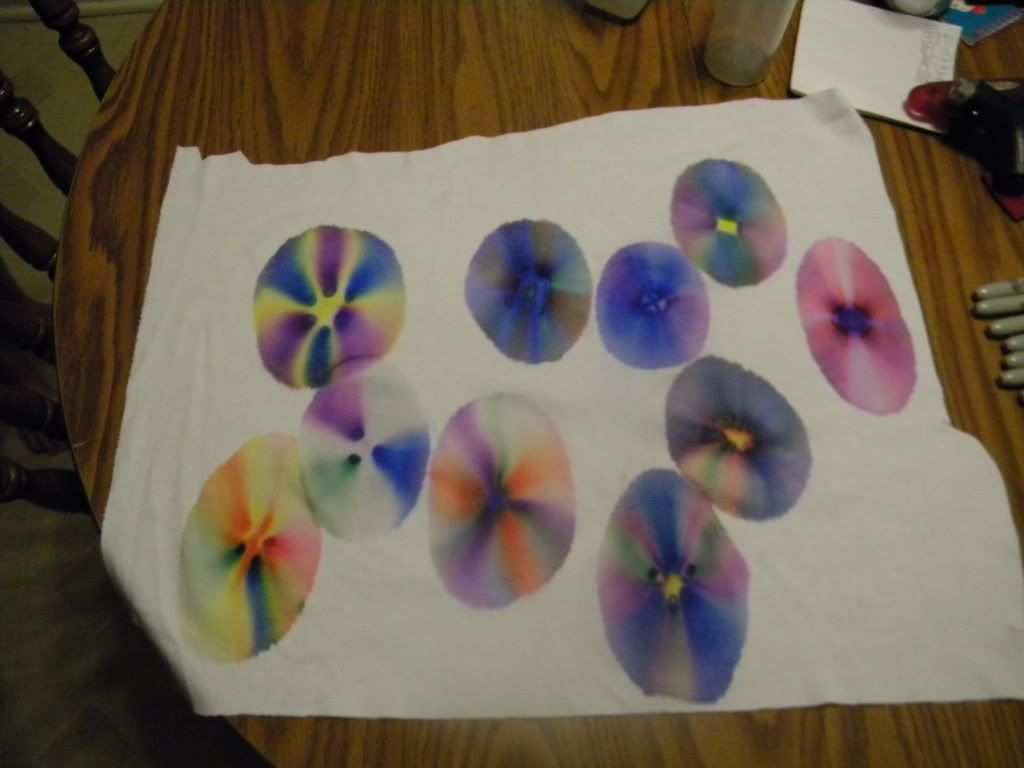 I then used the fabric as sleeves for some fun Farbenmix Antonia's!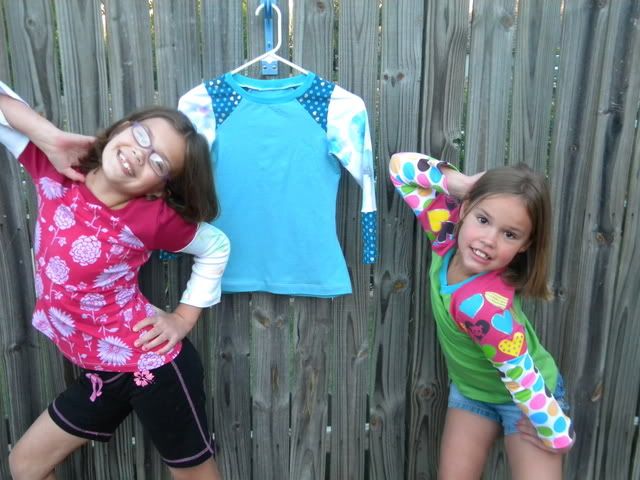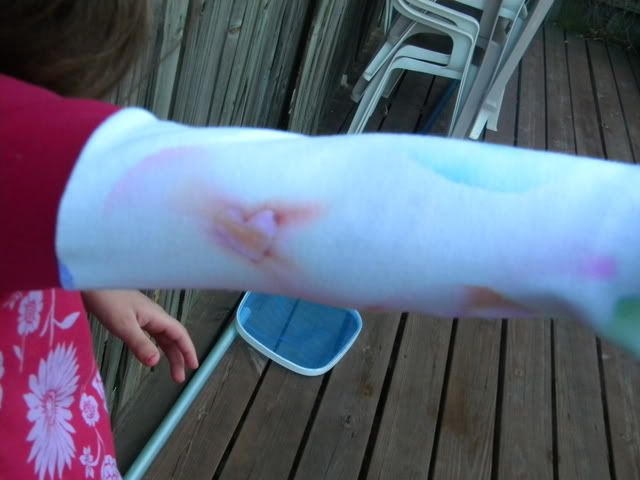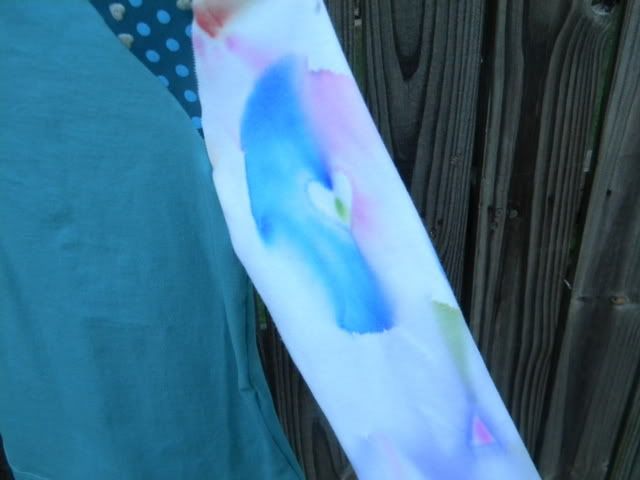 Ok, except this one. I used an old t-shirt for the upper sleeve part.
The sleeves on KK's ended up being too short. Either she has grown or I forgot to add length.... Hmm