Awhile back I wrote about how much I like freezer paper so I thought I would run through it's list of virtues again. It's cheap, you can write all over it and use it to make pattern pieces, you can iron it onto fabric to make stencils or pattern pieces and it keeps my girls entertained for hours.
Recently I used it to make stencils of bones for a skeleton outfit. And this past week I used to make stencils for painting on fabric. I cut out a bunch of t shirt fronts, got out all my fabric paint and let the girls pick their designs.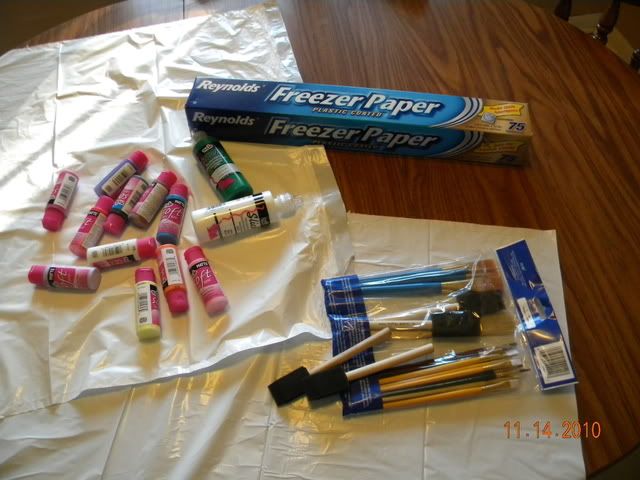 I used the Cricut to cut all my images.
Once they were cut I carefully peeled the freezer paper off the cutting mat making sure not to tear it as I need the negative of the cutting.
Then you can iron them onto your fabric. Put the shiny side on the fabric and press thoroughly. Make sure to turn off your steam.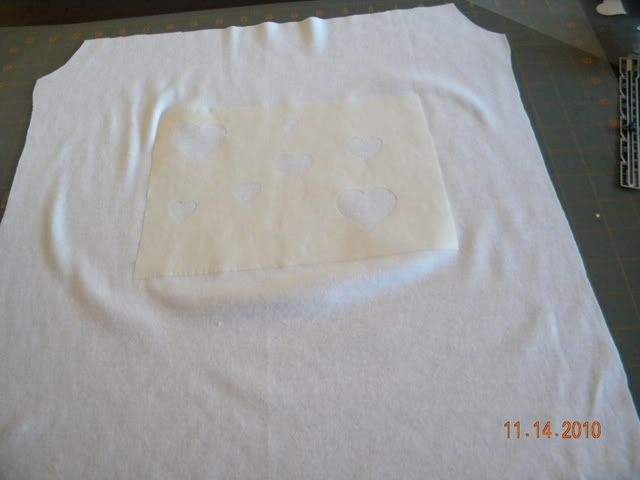 Once you have the stencil down, you can start painting. The girls each did their own image and I did 3. I just let them have at it. I squirted a bunch of colors onto plates and gave them a 50 pack of paintbrushes and told them to do whatever they wanted. My youngest went at it randomly and without hesitation. Just started painting with the colors that she gravitated towards. Much like the Virgo that she is, my older daughter plotted and planned with painstaking precision. Every detail was examined and she finally settled on 4 colors and blended 2 together in each word.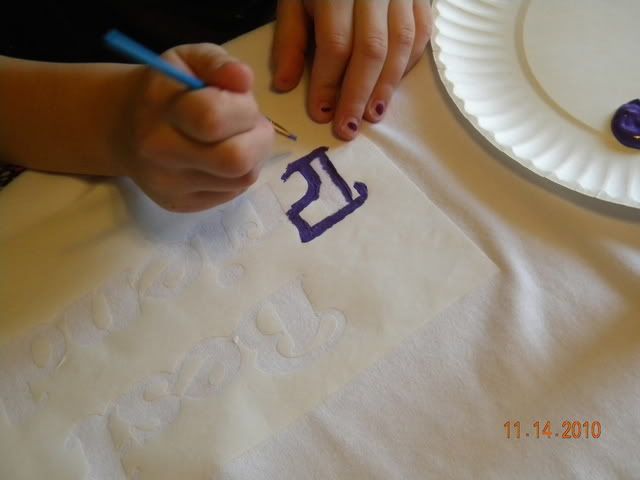 Here is my Hello Kitty
Once you are finished, I always hold them up to the light to see if I missed any spots. Then carefully peel the stencil off.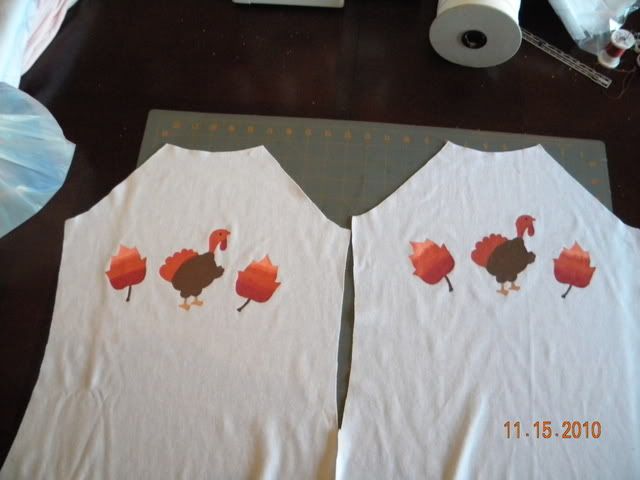 I let them dry for about 5 days, but really 2 days should be enough. I just didn't have time to get back to sewing until then. Now, I turned the shirt fronts into t shirts, but you could also do this on t shirts you buy at the store.