The girls and I took a quick trip over to South Bend, Indiana for the weekend to visit my Great Aunt Hazel who is turning 90! Okay, so the trip itself wasn't so quick, but the time spent in South Bend was! I asked Daniel to be my co pilot but most of his time was spent doing this....
Along the way we saw
this
and I do not even want to know what this is. Those Illinoisans sure know how to live it up.
Once we got to South Bend we saw this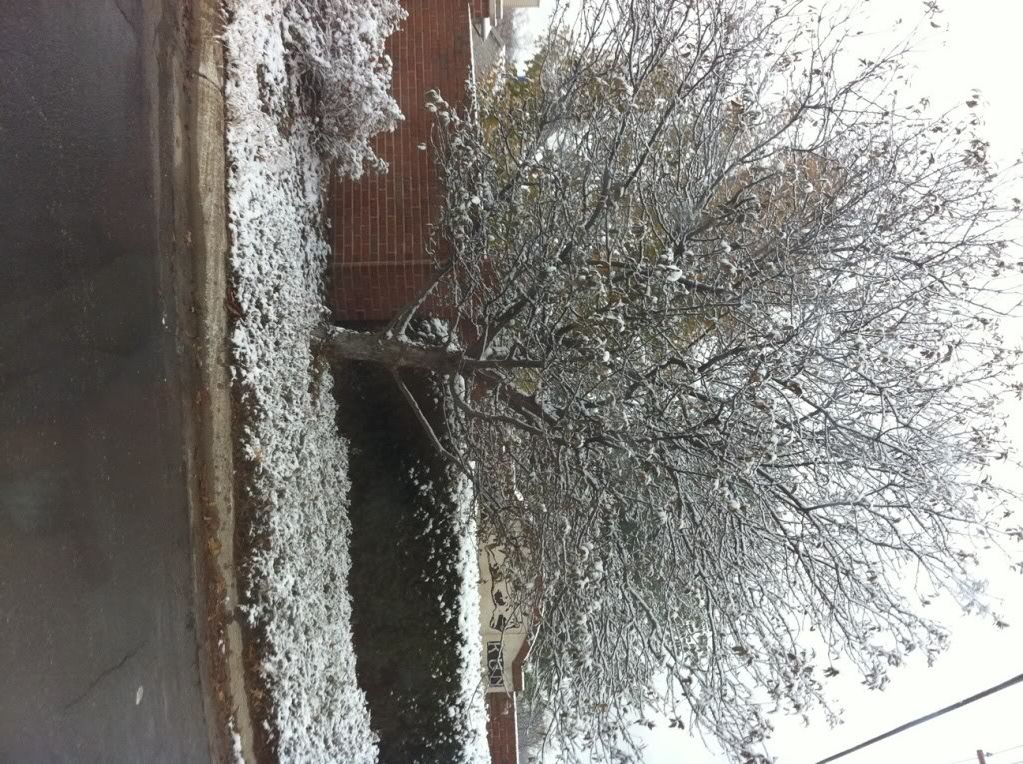 The snow was actually worse the night before on our drive down I80 through Gary, In.
We were there to help surprise Aunt Hazel for her 90th birthday.
Do you think she was surprised?
Geesh Nano nice shirt
Now, Aunt Hazel has 12 kids and a passel of grandchildren and great grandchildren. I can remember her kids fairly well, but I get lost after a while.
John and Aunt Hazel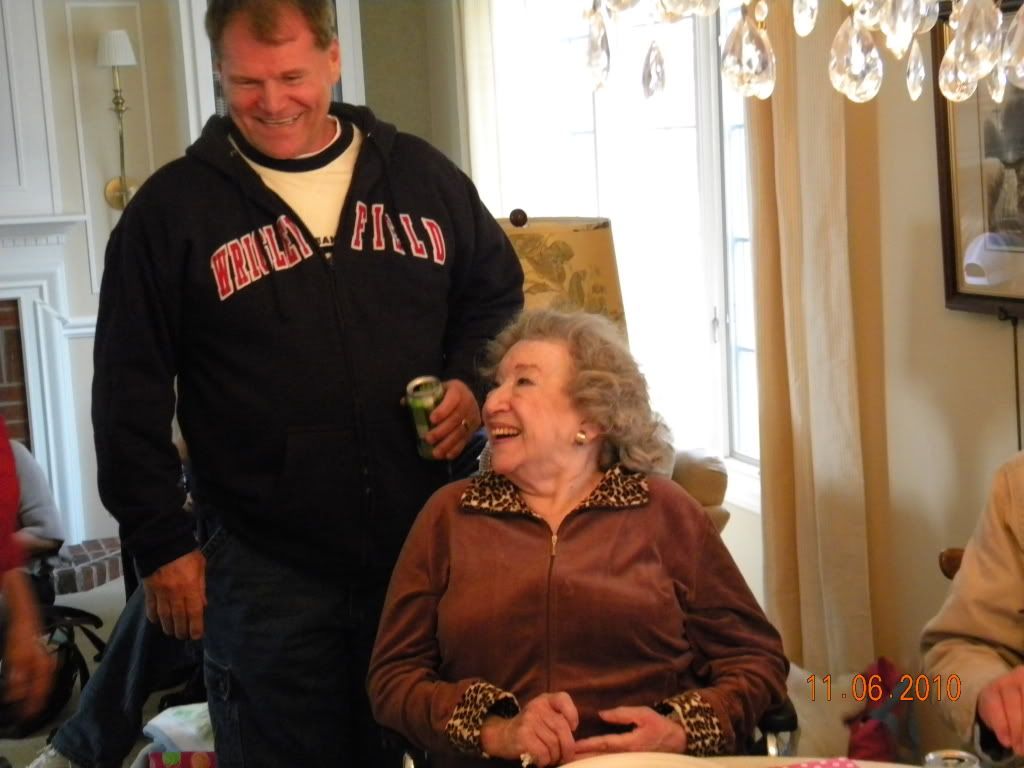 I can't remember who this cutie belongs too, but he is so adorable! I am pretty sure he is Kim's grandson, but I can't remember his parents...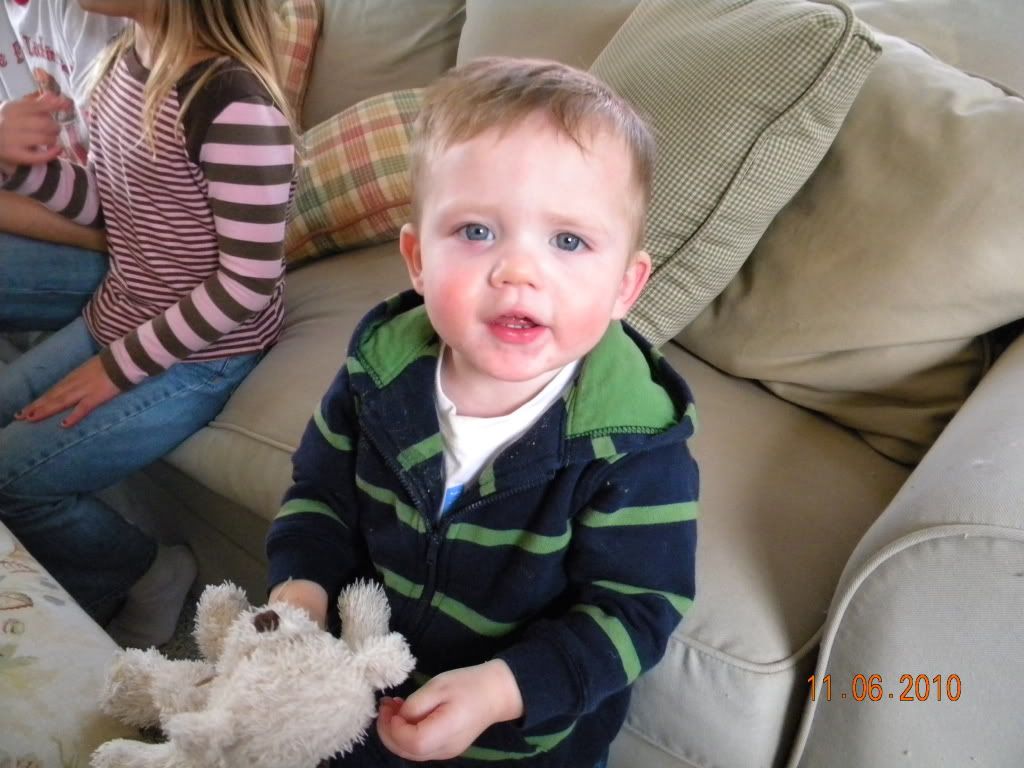 Ms. Averie what's wrong? And why do I have so many pictures of you with this same scowl?
See, remember this one in Portland?
Nano, Mom, Nin and Annie
What is it with the seriously cute kids who were there?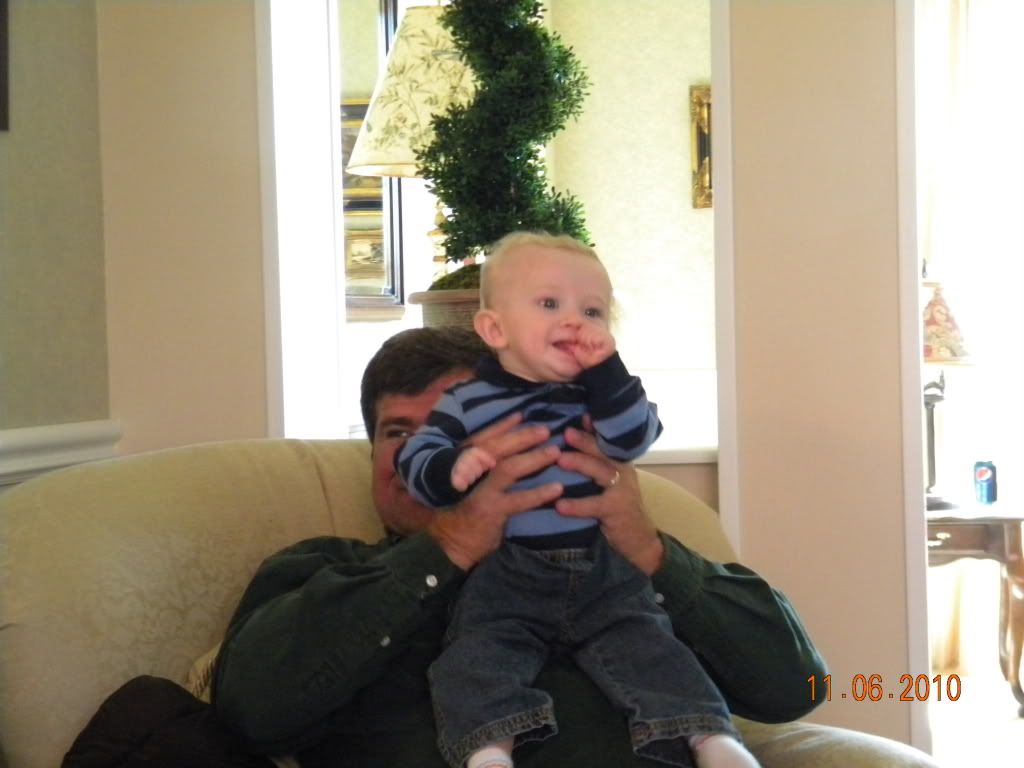 Mary, Nano and a seriously cute baby.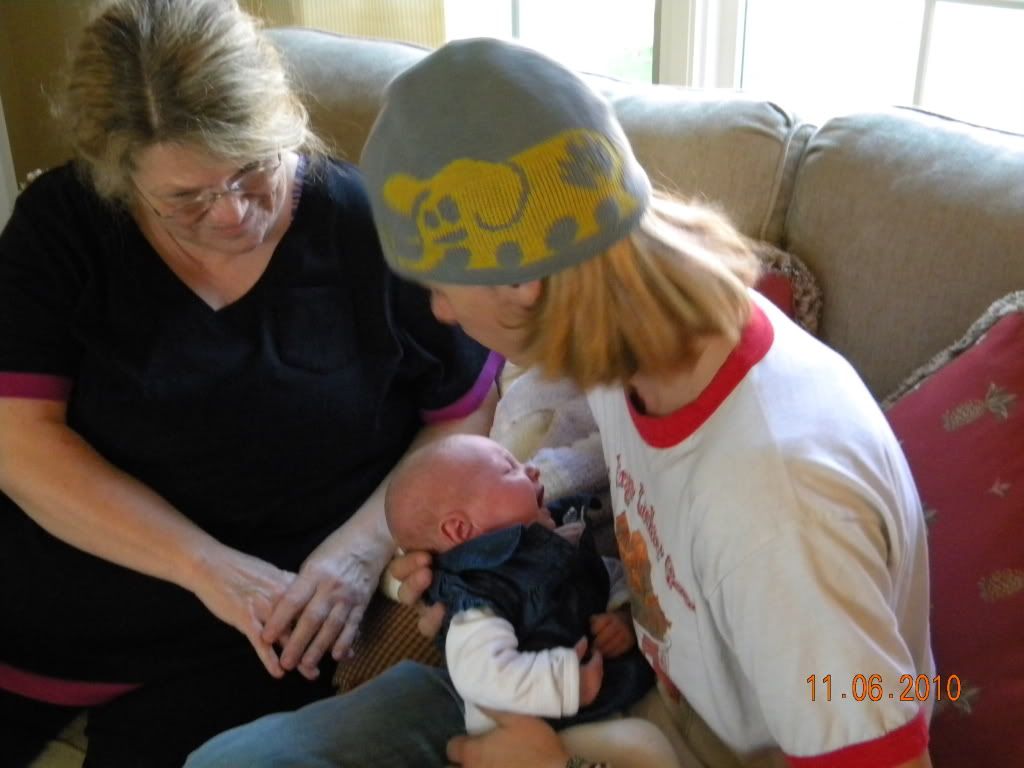 Danny, holding the aforementioned seriously cute baby. Peggy and Roy also make cameo's in this picture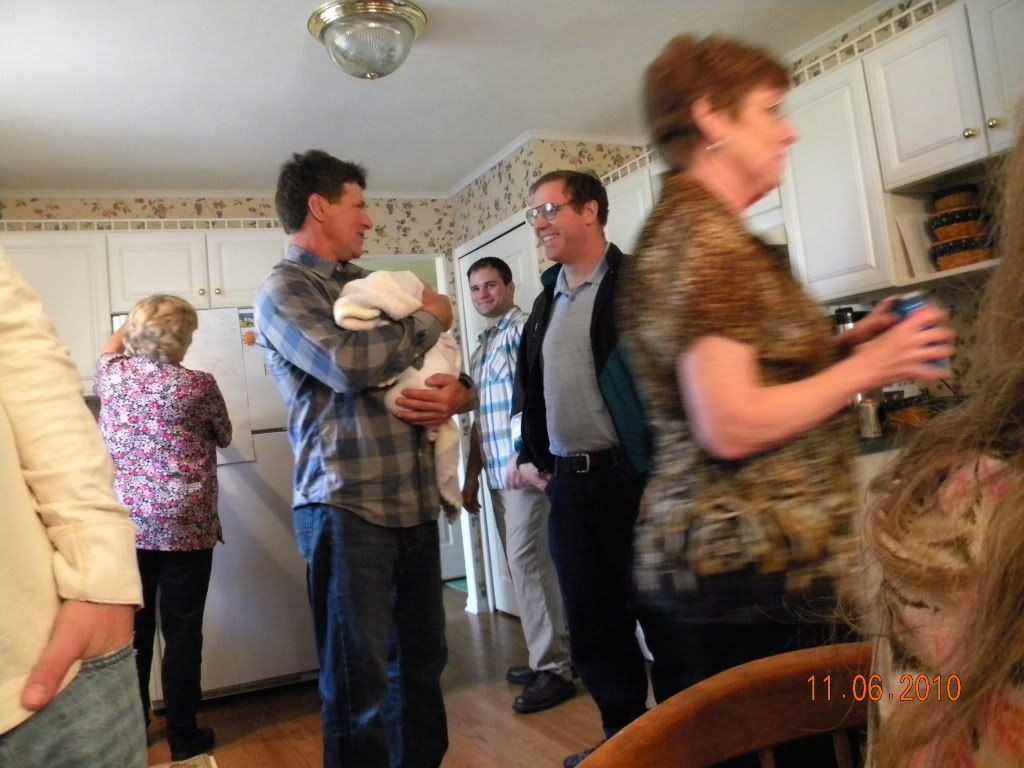 A passel of kids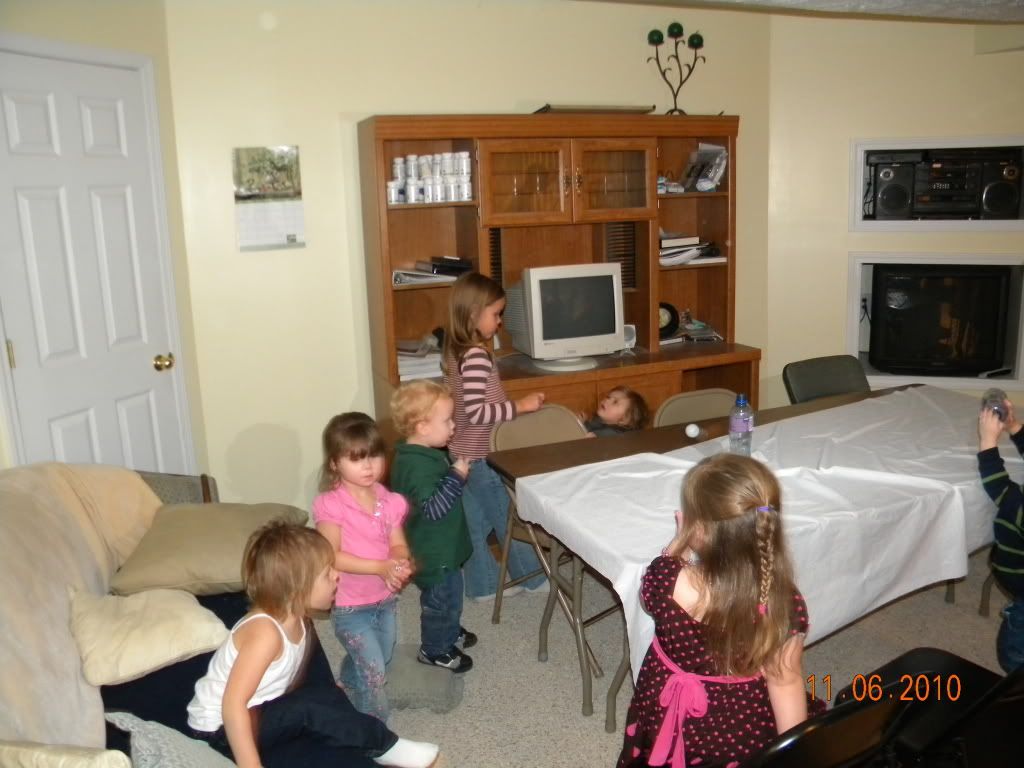 My mom and her cousin Annie
Lifting weights. KK with her 3rd cousin Riley
Come on muscles
Hey muscles, the barn door is open
Averie loved this box with a spider in it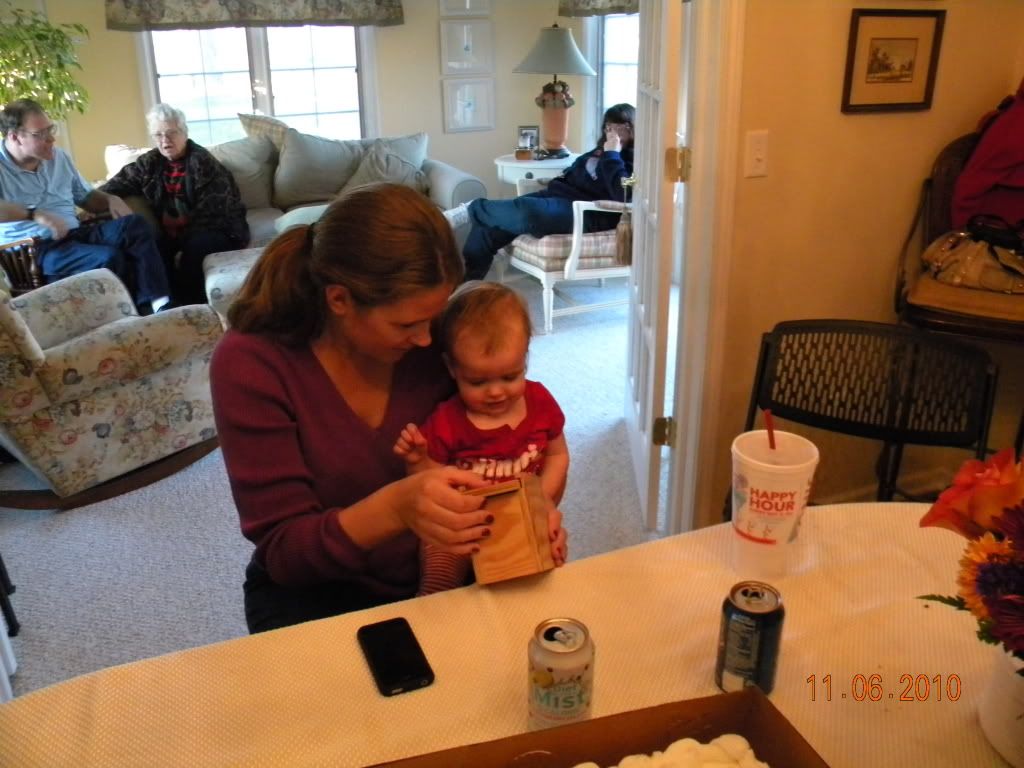 Baby Averie and her 3rd cousin, Jacinta, were born on the exact same day. How cool!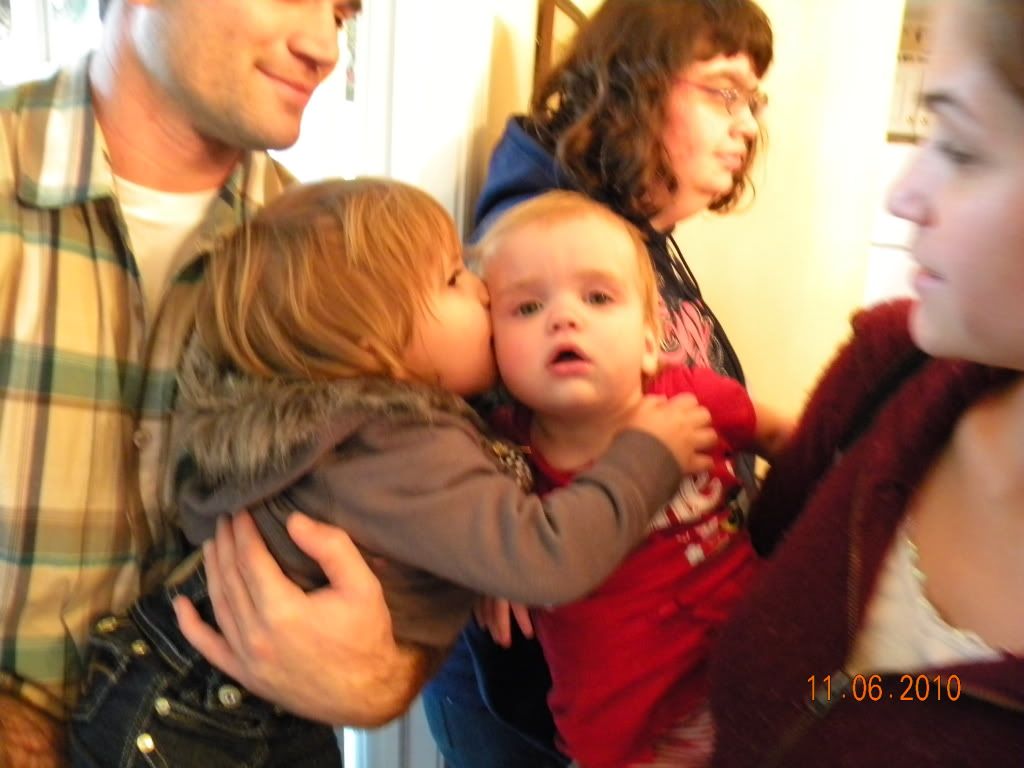 We also went to Notre Dame for a quick looksie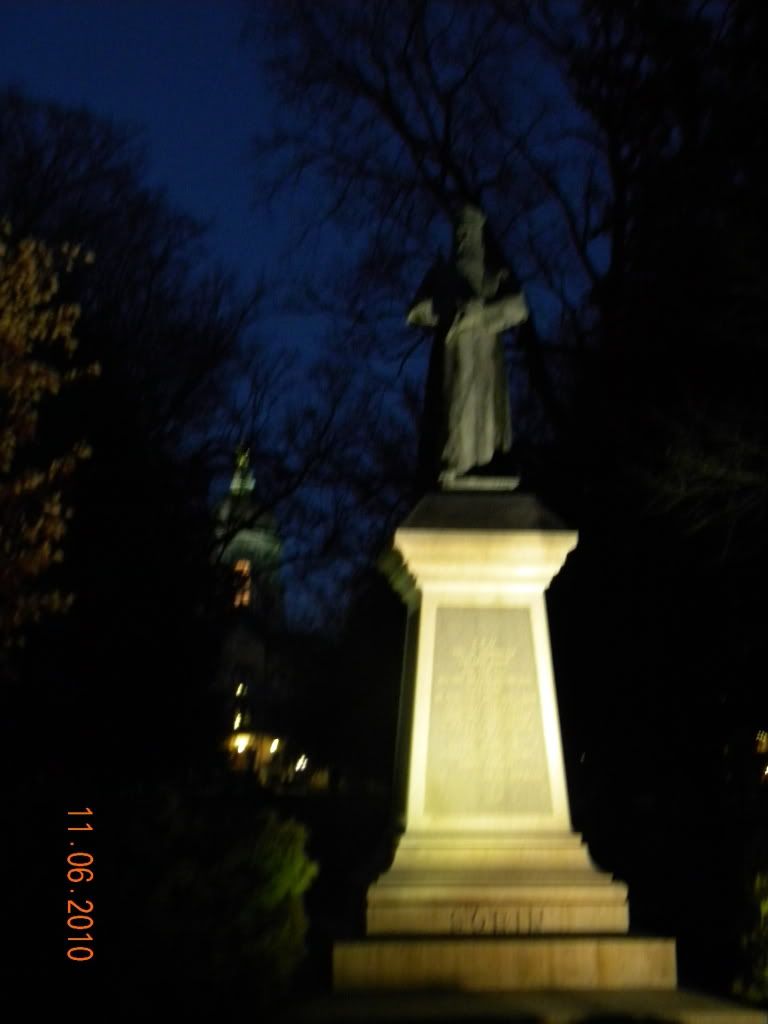 Whew!