The only part of the girlies costumes that I made this year, were KK's leggings. I could not find the motivation to make them! So we went with store bought 98% of the way. Both of them were butterflies, one pink and one white. But if you ask them what they were, on any given day you would get the following answers:
cheetah butterfly
bride
pixie
fairy
butterfly princess
blah blah blah
All I know, is that those suckers had a ton of glitter on them. Wherever the costume was put down, it left a trail of glitter.
The girls together..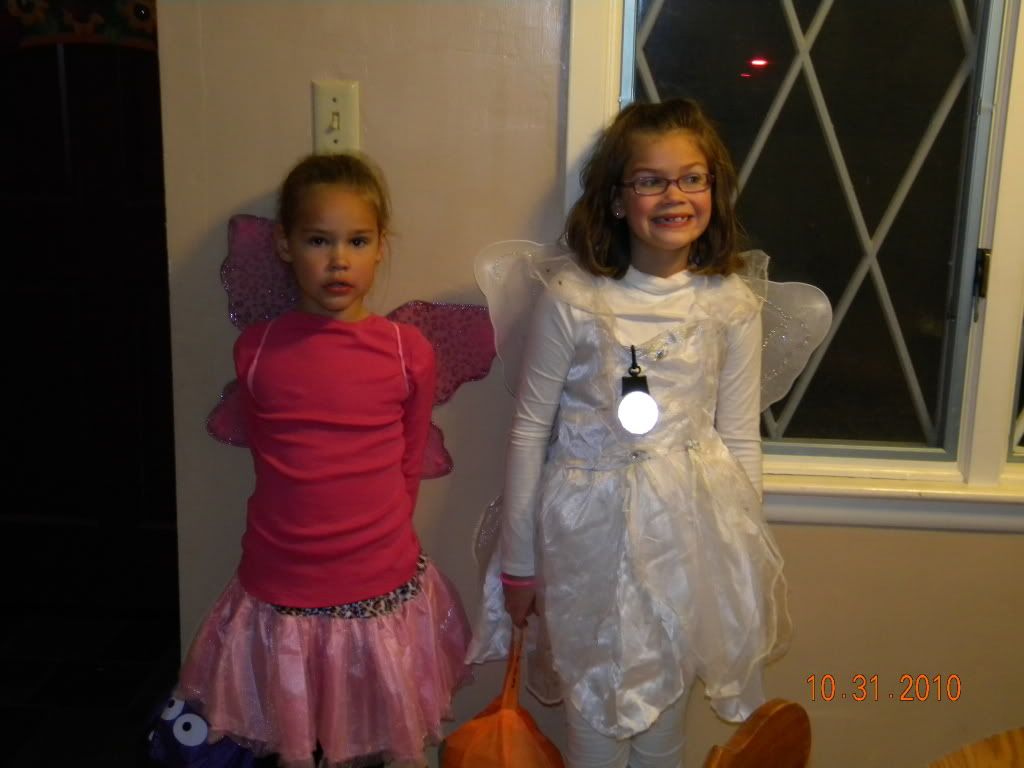 Aaarrggghhhh matey! Pirates don't take pictures with lambs and butterflies!
(the girls with their cousins, Baby Averie the lamb and Kaden the pirate)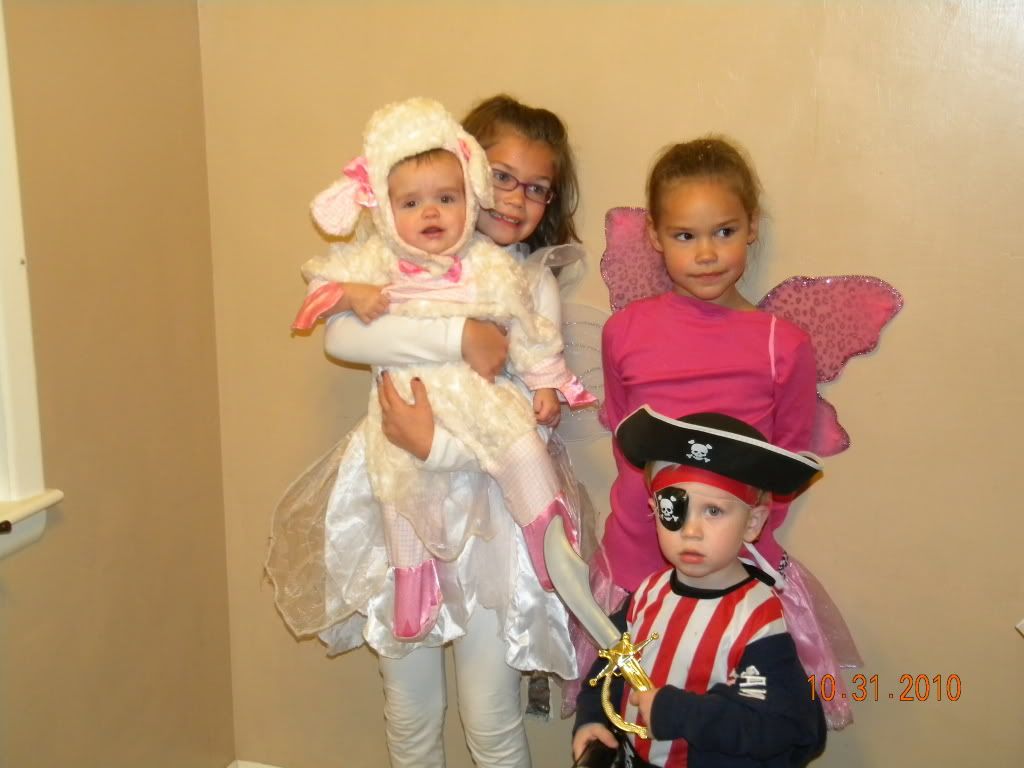 The girls in the leaf pile with Addi B. Can you see her in the middle under the leaves? I promise she is there.
See there she is!