The only problem with the boy and his coat is that I probably won't ever get to see the boy in his coat. Specifically, the boy is Theo. Theo Leo, TheoRama, Baby Theo, my only nephew. I was pretty sure, thanks to mom, that I was going to have a second nephew that same summer, but I got a niece! Maybe one day I will do a post of my mom's amazing ability to accurately predict when a person is pregnant and what gender that baby will be.
So, I made Theo this coat. It is super adorable and super soft! Hopefully, wink wink, I will get a picture of him wearing it.
Pattern: Ottobre Design 4/2010 #6.
Size 86 which is a little big for him right now, but hopefully he can wear it for awhile.
The coat was made from a dinosaur twill and is fully lined with cotton velour. There is velcro on the front pocket flap to keep it closed, a zipper in the side seam since the twill doesn't stretch and it's a pullover a little ease is needed and snaps on the front placket. Luckily I had bright orange snaps which match perfect!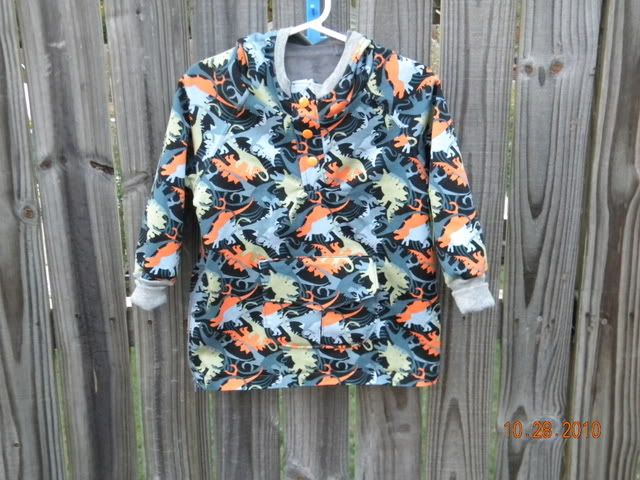 The front pocket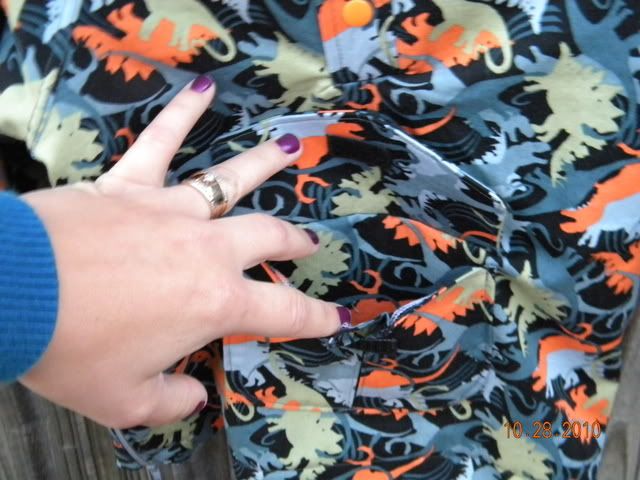 The side zipper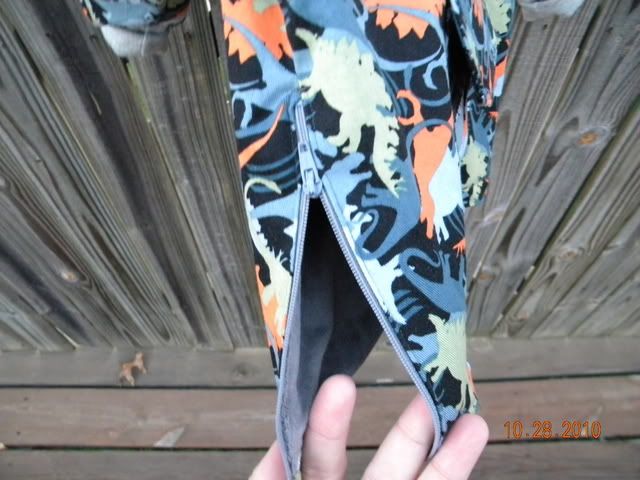 The front snaps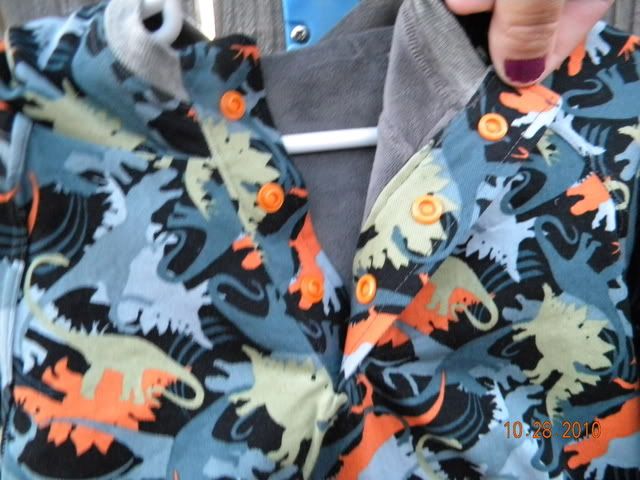 With the hood up