I have been sewing, I promise. Just not a lot. Here are some recent items.
Hairbows. Lots and lots of hairbows. I made a bunch, the girls made a bunch and then we invited Trisha over and she started a bunch and then made me finish them!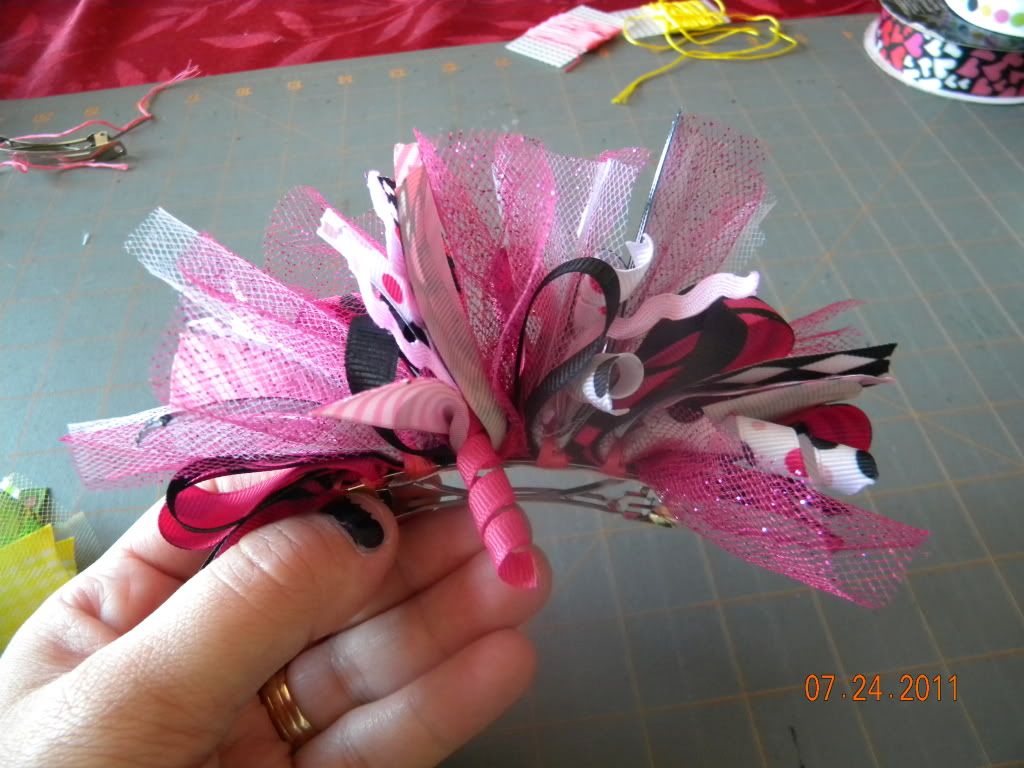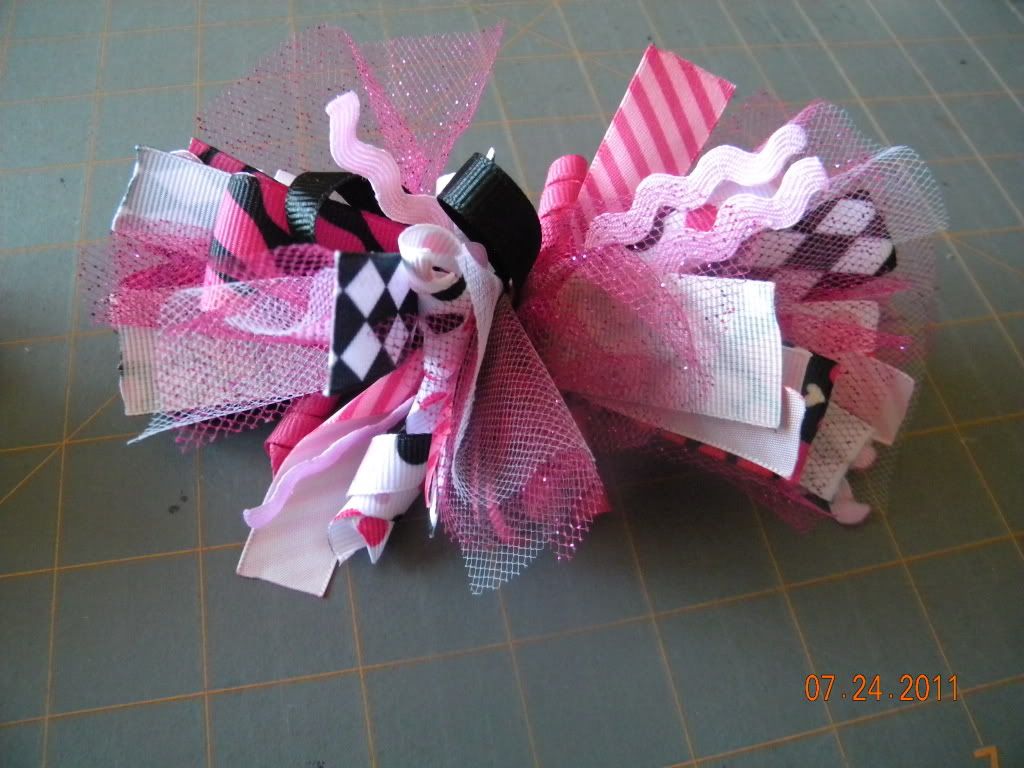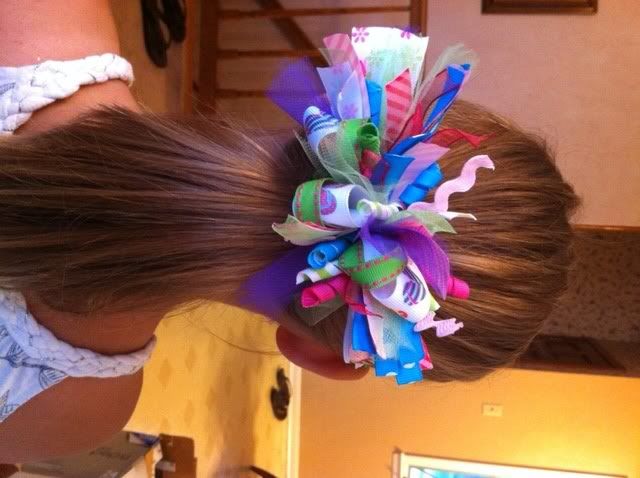 4th of July
These are some of KK's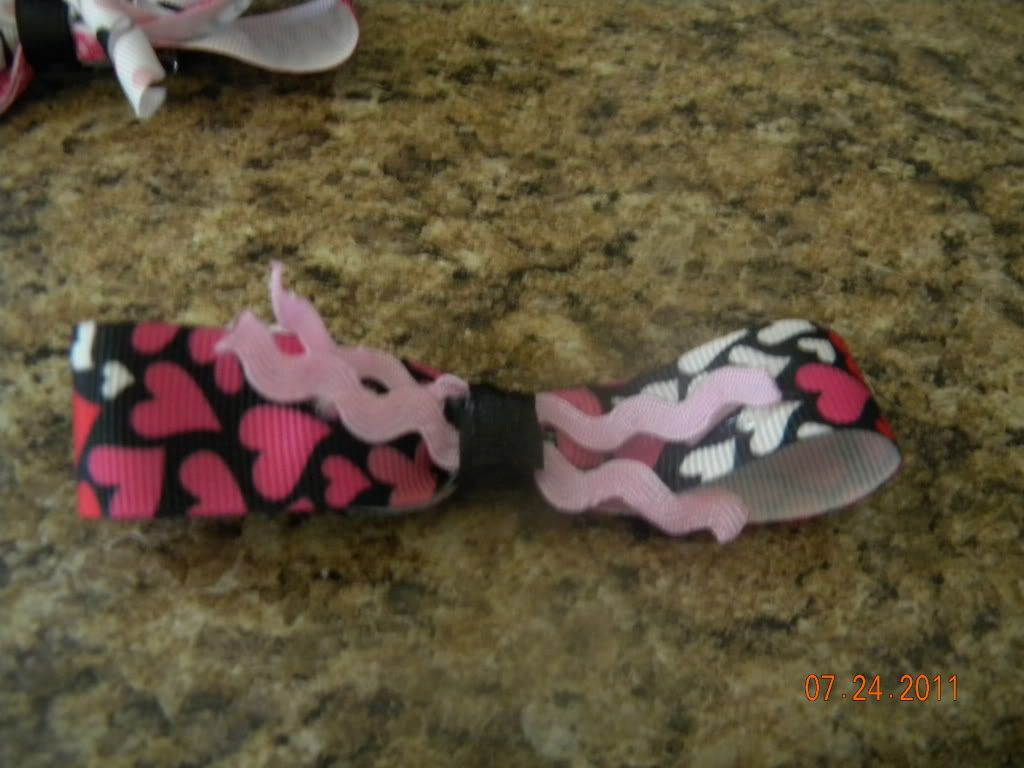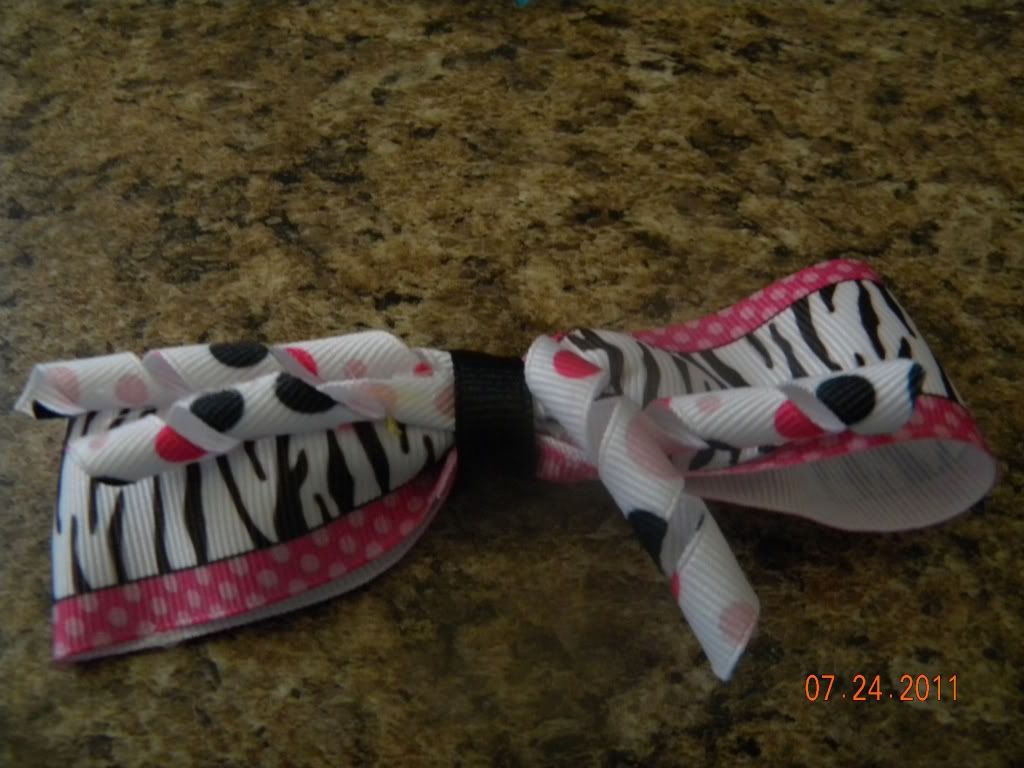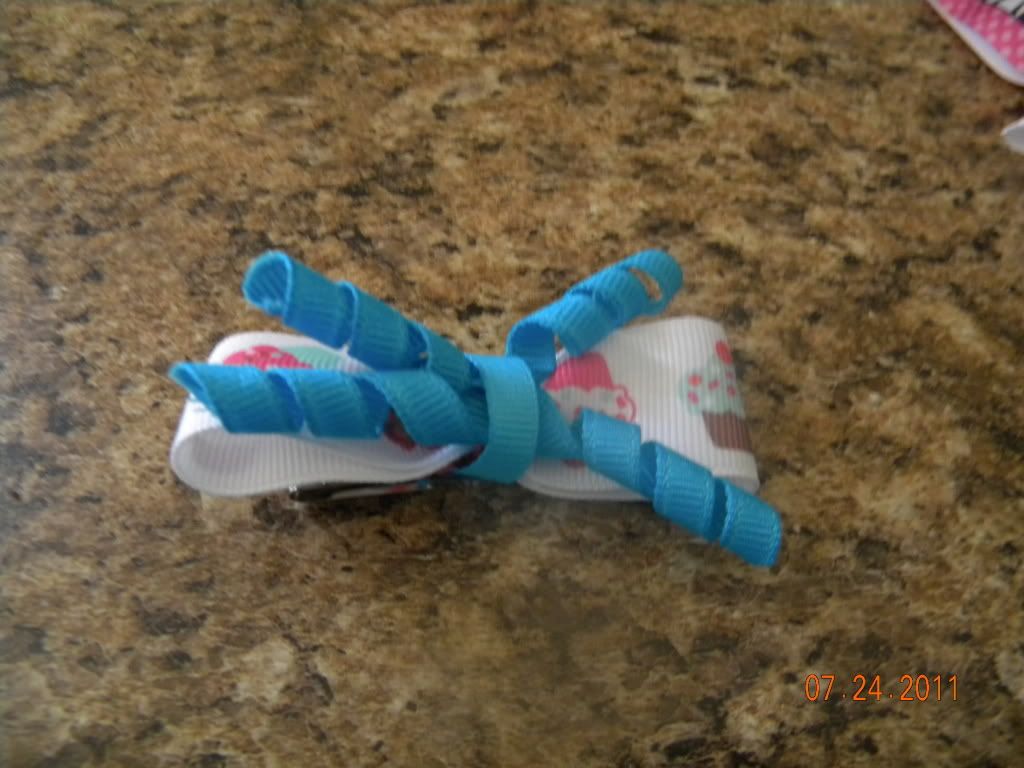 A tunic for Nin.
Ottobre 04/2011 #28
I also made 5 matching July 4th outfits, appliqued with their initials.
Girls are in Farbenmix Roxy's and the boys are in an Ottobre shirt from 03/2006. All appliques are from Planet Applique. These are the best pictures I was able to get!!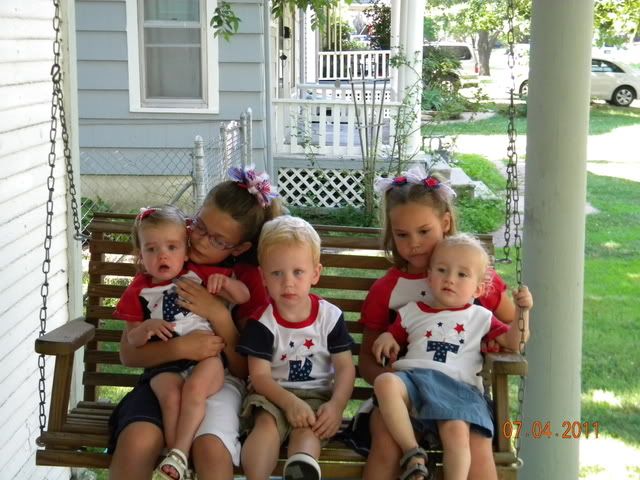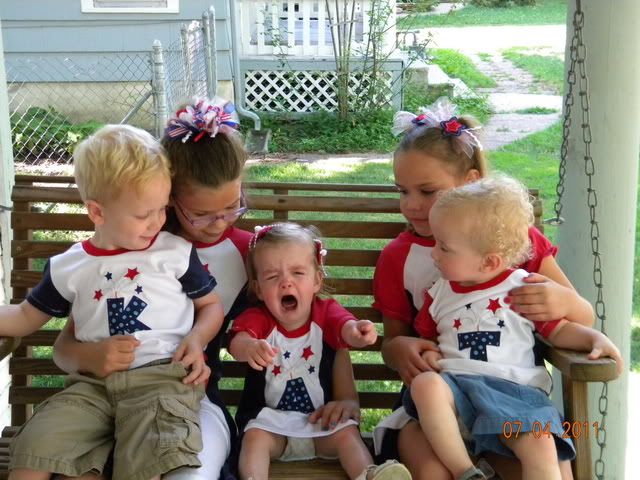 Finally, a set of 4 burp cloths for a custom order.