I know I just did a Kindergardens post, but I am trying to get caught up! Running behind. Story of my life!
This week is just a tour around the garden. Not even that great of a tour. We have had much needed rain the last couple days so not a lot of picture taking going on. Our July precipitation total was a couple inches below normal. Thankfully it has cooled down from 112 degree days, back down to a more reasonable 95! The rain is like a bonus!!!
I'm not lying about that 112 degrees either. About 10 days ago, we made it up to 112 degrees which almost broke the record for the highest temperature ever recorded in our city. I think 114 is the highest, but trust me, I doubt you can tell the difference between 112 and 114 anyway. Both are stupid- melt your skin- kill the plants hot. Luckily, I managed to keep my garden alive through 2 weeks of over 100 degree temps by giving it a good water every. single. day. I hate to see my water bill next month.
Isn't this the cutest little heart shaped tomato you have ever seen??!! It's a rosso scillian, an heirloom variety that is supposed to be good for canning. We shall see! Now that I have buckets full of tomatoes I plan on making salsa in the next couple days!
A german pink tomato. Also an heirloom variety. I was so proud of the guy. Big tomato and last year my plant didn't produce any tomatoes! But alas, it was not meant to be. This guy got a bug and it rotted out a few days later.
Banana pepper
Bell pepper that has a weird bottom!
Another bell pepper variety. Last year I bought a surprise bell pepper plant from a local grower and it produced these pale pale yellow bells that were delicious. Got one from him again this year, and look at my luck! Same kind! I just need to find out what kind it is..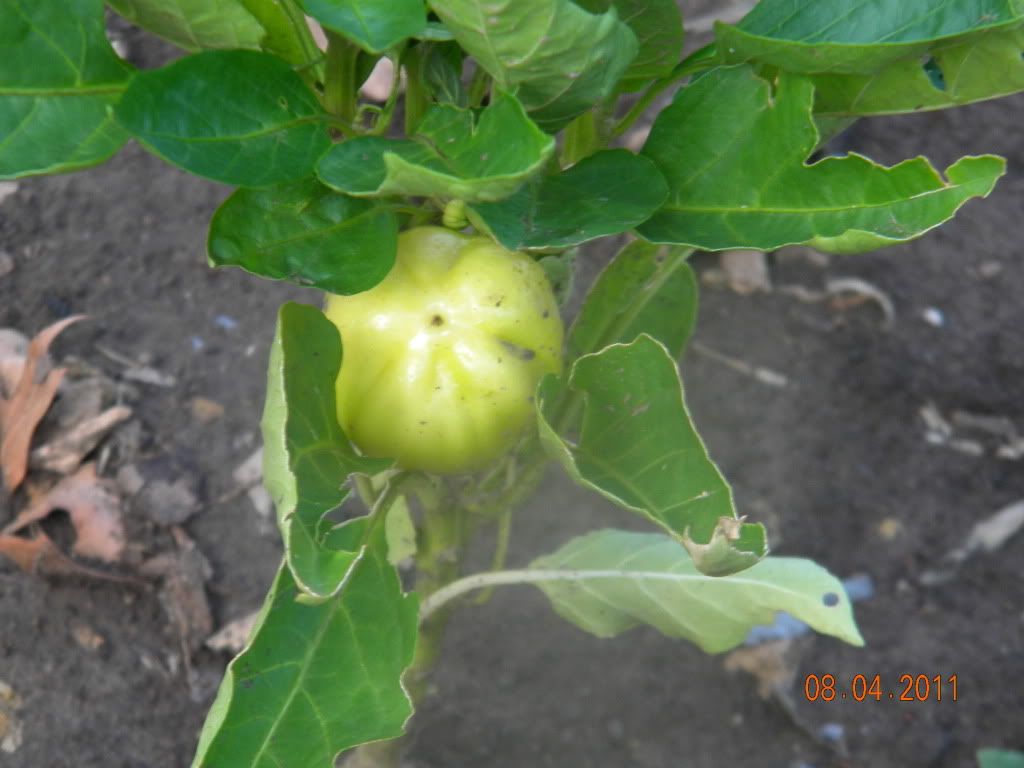 A day's tomato harvest
How I kept these alive in the hanging basket, I will never know.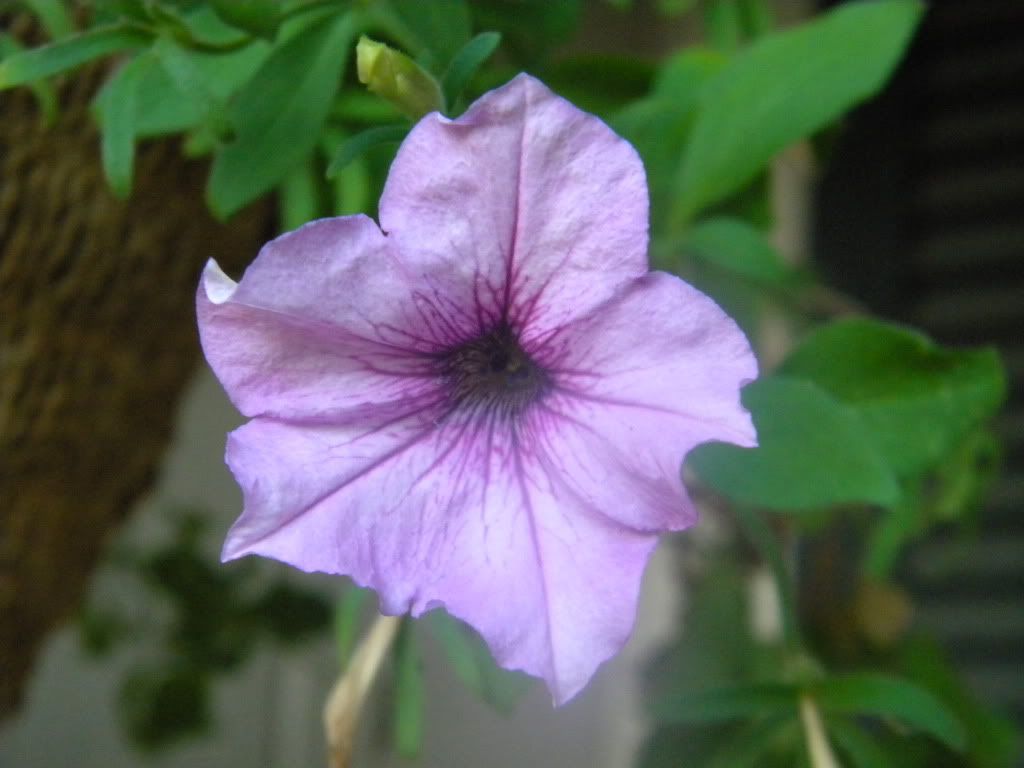 Love these red zebra tomatoes!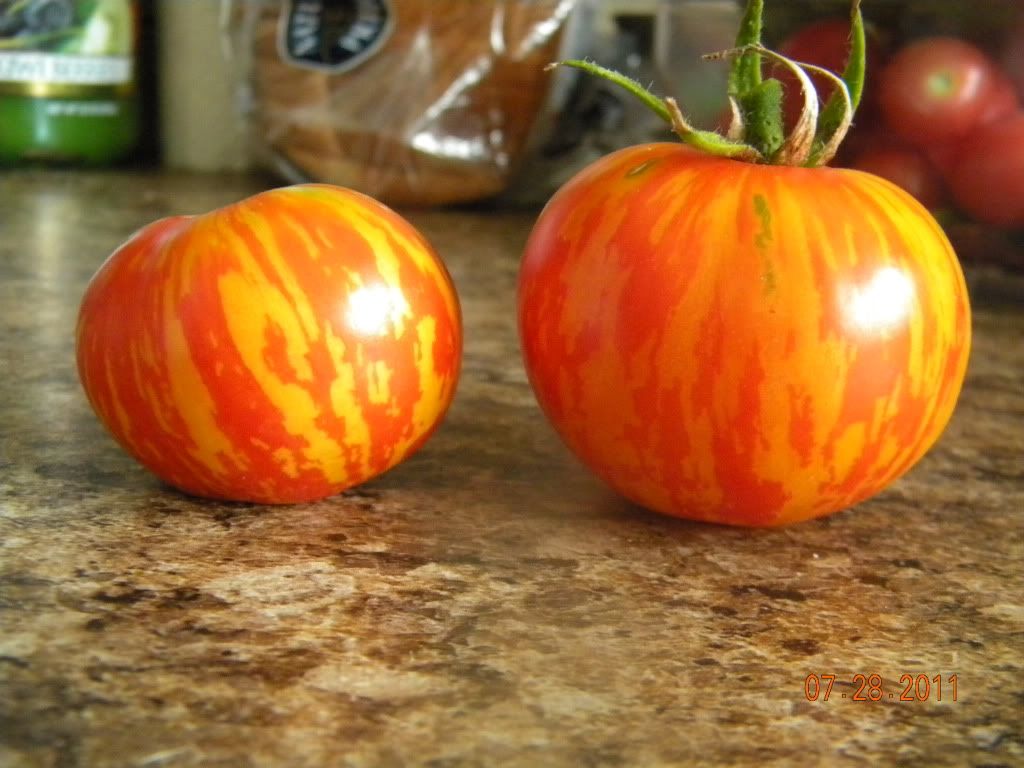 Ants on the okra flower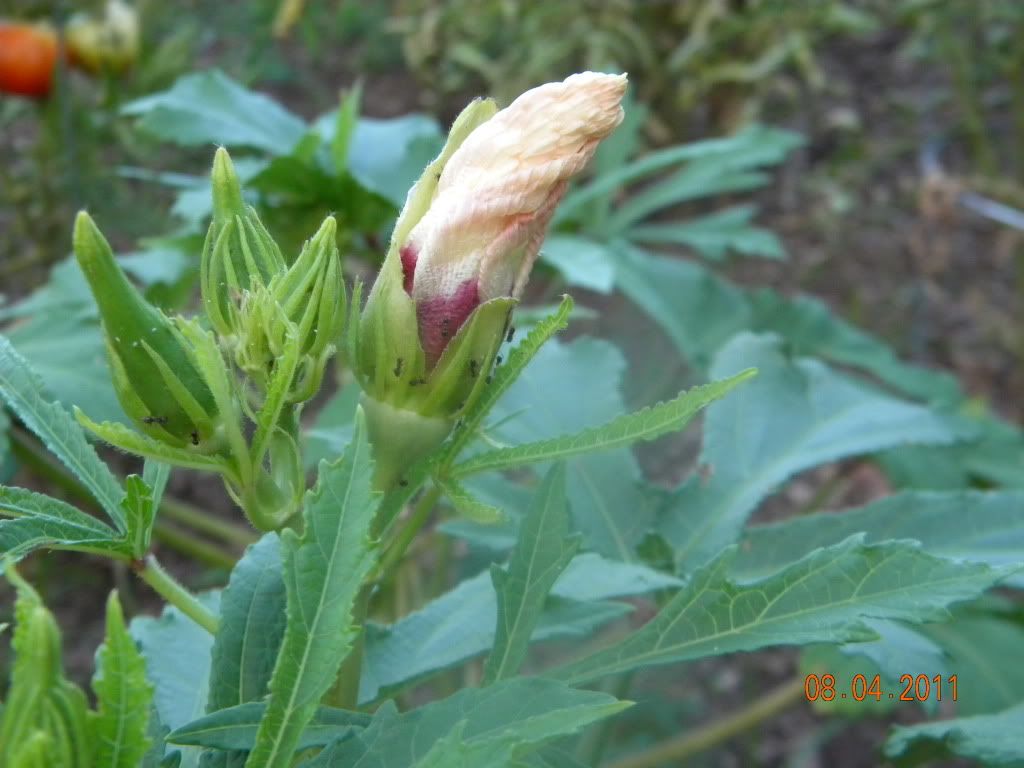 After all the work is done in the yard, we sometimes just jump in here to cool off! Kind of ironic that all my grass is dead and my plants are wilting under the heat of the sun and no rain, when I have 17,000 gallons of water 25 feet from the garden.