I am not even sure what week we are on?! Last night we had a huge storm come through our area. I woke to the house and windows shaking from fierce wind. I immediately thought we were in a tornado, living in tornado alley and all. I ran to the girls' bedroom and was about to wake them when I stopped to figure out why the tornado sirens weren't blowing. So I flipped on the TV and found the news channel. The first thing I heard the weather man say was "this is not a tornado. There is no need to take cover, just make sure you stay indoors".
I sat and watched the news for a bit longer and determined that we were just in a severe storm and it was straight line winds that were responsible for shaking the house! They reported this morning that the wind was blowing between 60 and 75 mph! Enough to cause havoc in my yard! So this week's Kindergarden post is dedicated to the plants I lost...
Tree in the front yard.
debris in the street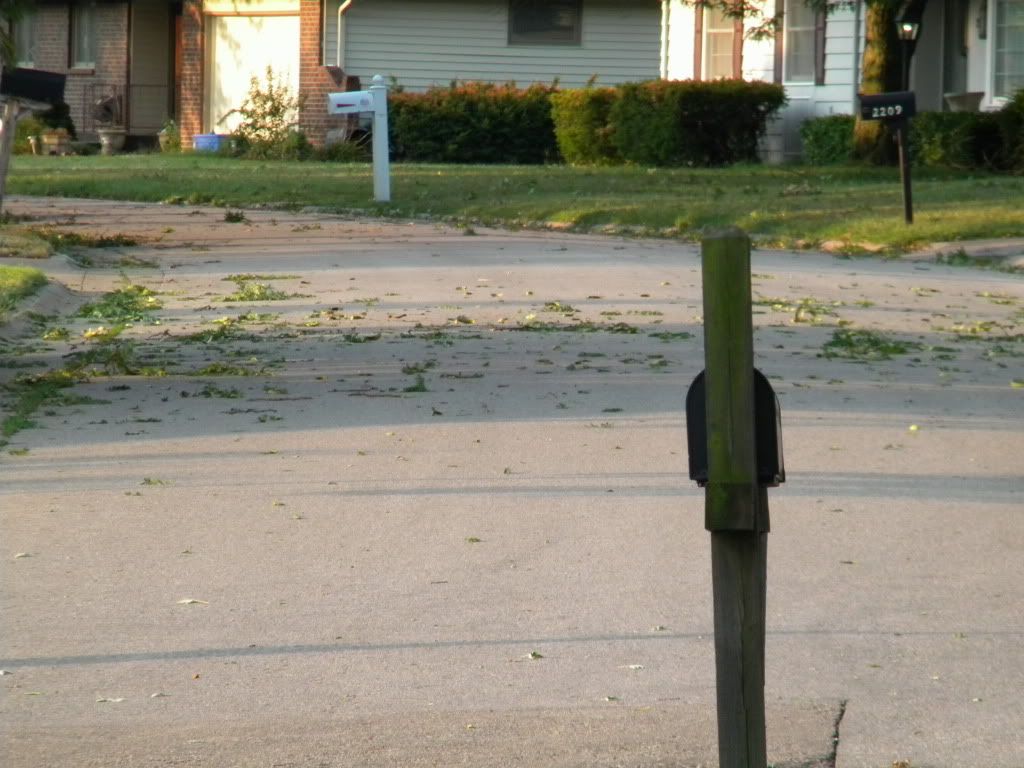 Anyone want to play a game of pick up sticks?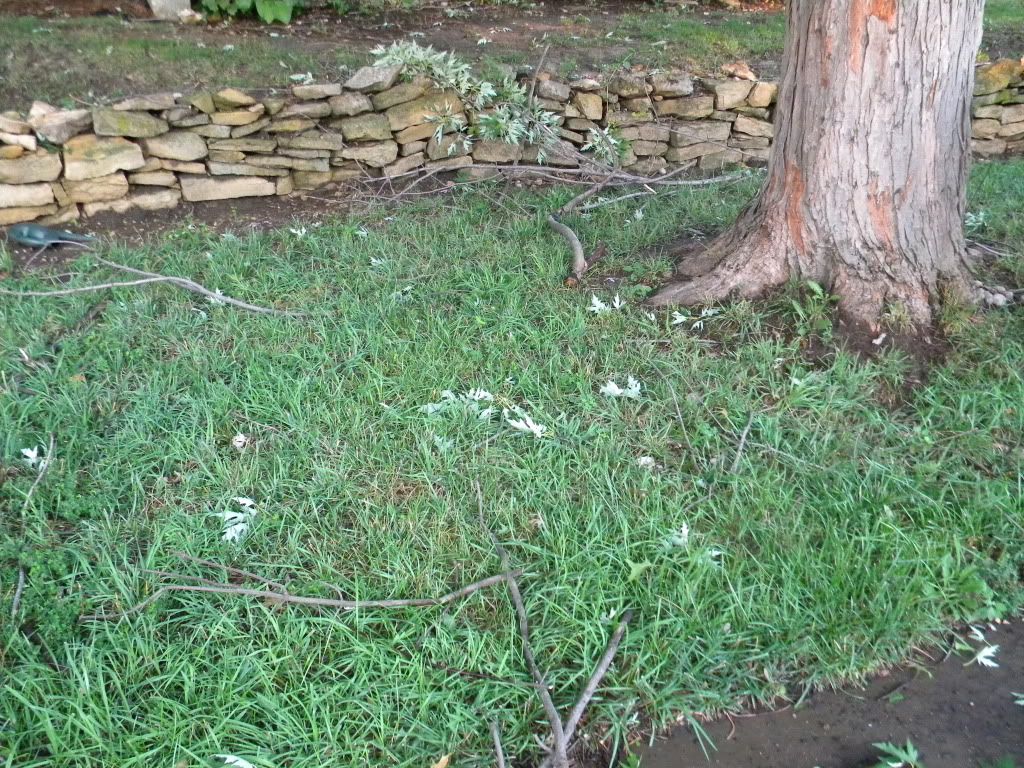 Somehow this piece of lattice blew around and landed perfectly on the wrought iron fence!
Poor pepper plants. I think some can be righted again with support but some are snapped at the base.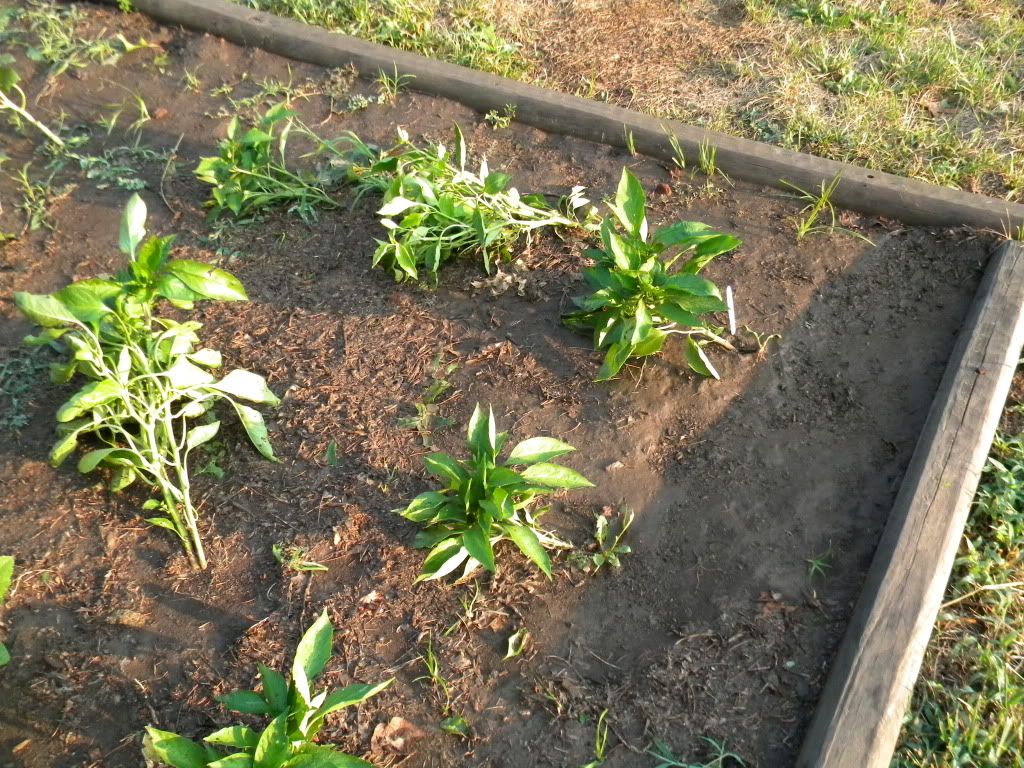 Zucchini plant has seen better days..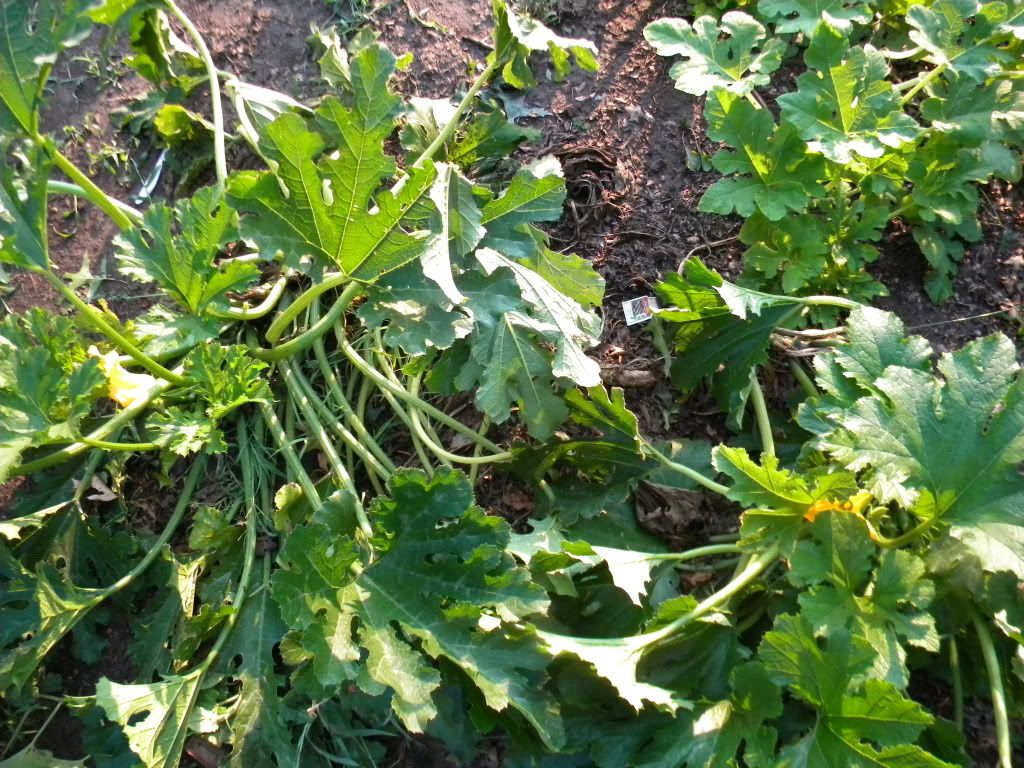 Look at the poor tomatoes! 4 plants fells over, cages and all. In fact, one of the cages was uprooted completely from the ground.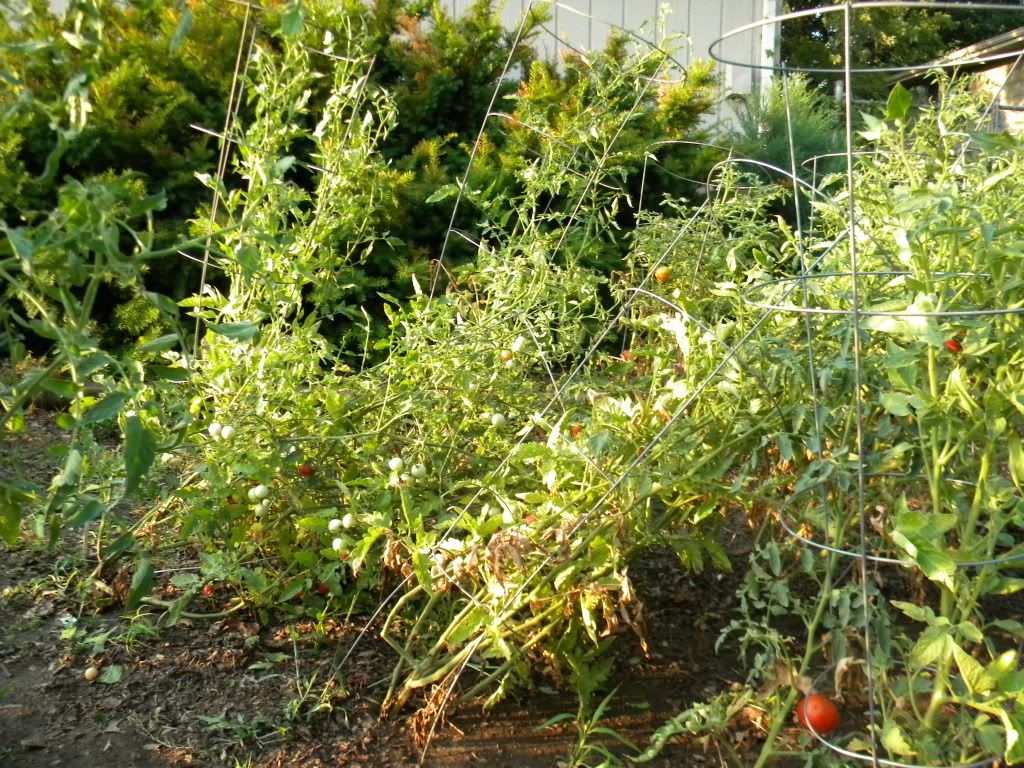 The pool, after I spent 20 minutes skimming the top for leaves. All the spots on the bottom are leaves also.
In other news though, I did manage to capture a cool picture this morning too! Look at these ants! Diligently working this morning on the okra flowers!