I recently finished 2 shirts for TheoLeo. I havent mailed them yet because I have a few other things in the works for him now and I didn't want to ship 2 packages to him. Do you know who expensive it is to ship baby clothes. Seriously ridiculous. So I am trying to fill up a flat rate envelope!
Pattern: Ottobre Design 4/2004
can't remember the #, but it is a size 86 with a wide seam allowance since it is such a slim fitting shirt.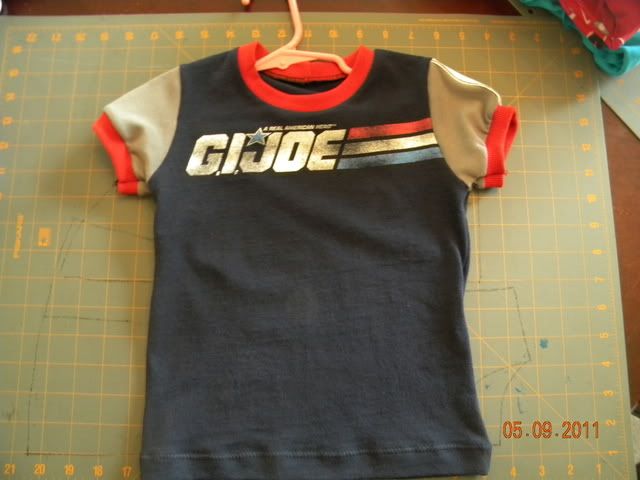 And I added some stripes to the sleeves just for something different. But when I had the bulk of several pieces of fabric on the sleeve it didn't want to hem. So I got a bright idea to hem it with a band of ribbing. But now they are kinda puffy and girly. So says my hubby. But what does he know about sleeves. All that just to say that I tried something new....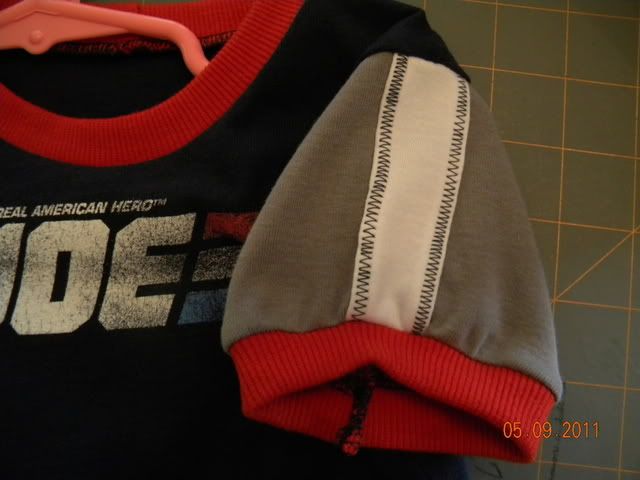 This one is my favorite. As soon as I saw this men's size XXL shirt at Goodwill I scooped it up. It makes me giggle.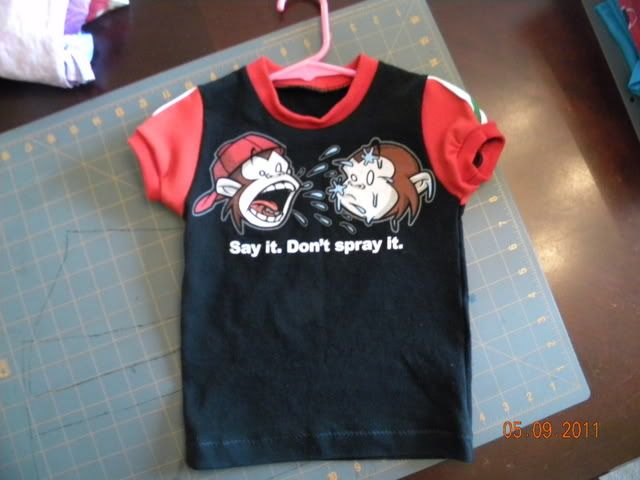 More stripes