I made the girls some Pimpicuffs with my new embroidery machine and they are a hit! I made 4 thinking each girl could have one and then I could give the other 2 to friends with young girls. Right! That didn't even come close to happening. The girls snatched those suckers up and haven't let go since. Not sure what Pimpicuffs translates to..... But in my terms they are super cute cuff bracelets with very cute embroidery on them!
Here are the 4 of them flat..
And rolled up...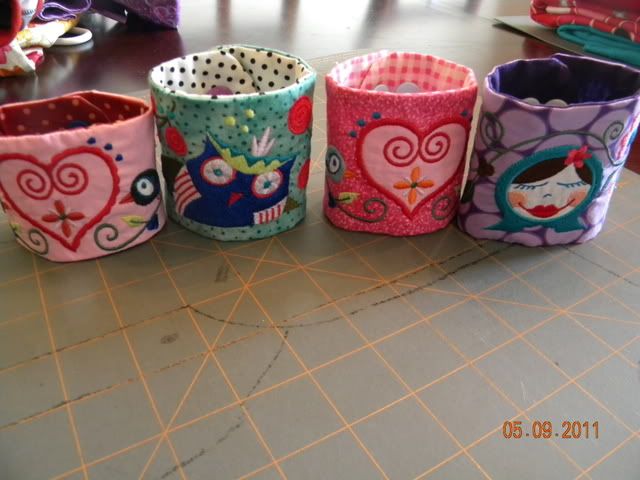 You will notice that some of them are taller than others. I just went to town cutting and some of them ended up different sizes. And little Nin's have 2 sets of snaps versus the one of KK's. I guess KK has bigger wrists so she didn't need 2.
They came home from school that day to report that all their friends want Pimpicuffs now!
Here is the
embroidery design
.