Since I have not been able to successfully figure out how to stop the kids from growing, I started on some summer clothes. I think the authorities tend to frown upon kids running around naked. Just guessing though. ;)
Since Nin is the one in desperate need of clothes that fit, I started with hers.
Pattern:
Kwik sew guachos #3441
I even made these with pajama jean material from JoAnn's. I just had to buy it, more because it cracked me up then I thought I would actually use it. But I did and Nin loves it! She declared these to be very comfy shorts. So I may just have to go buy more.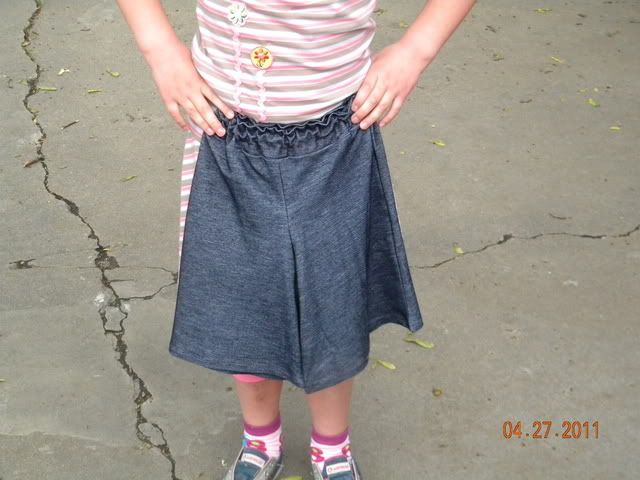 And a close up of the pajama jean material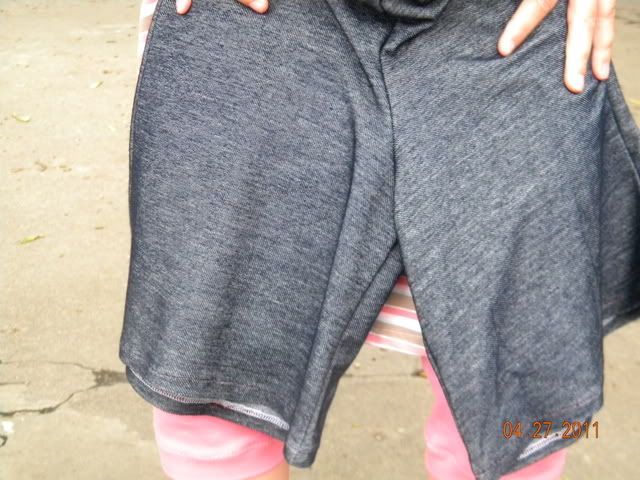 Then I made her an outfit from the new Ottobre magazine. I pulled out coordinating fabrics, matching appliques and ric rac and painstakingly cut and sewed this outfit. And then she promptly rips a hole in the knee the first time she wore it. So maybe I overdramatized the putting together part..... Now I need to make the leggings shorter or detatch them from the skirt altogether.
Pattern:
Otto mag 3/2011
#19-shirt
#20- skirted leggings
both in size 134
the appliques on the shirt are from Holland Fabric House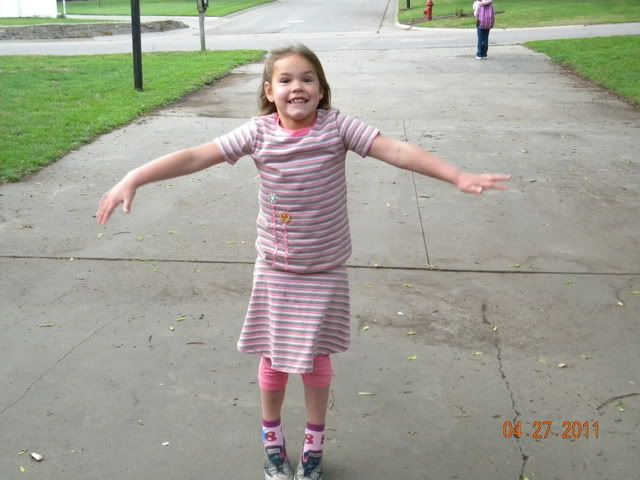 On to the shorts! I have probably mentioned my love for the short pattern in 3/2009 Otto before. The Bert and Ahoy shorts. I pulled the pattern out and made a few, okay maybe a few more than a few.
Pattern:
Otto magazine 3/2009
#14 Ahoy for the smaller kids
#23 Bert for the bigger kids
For Avie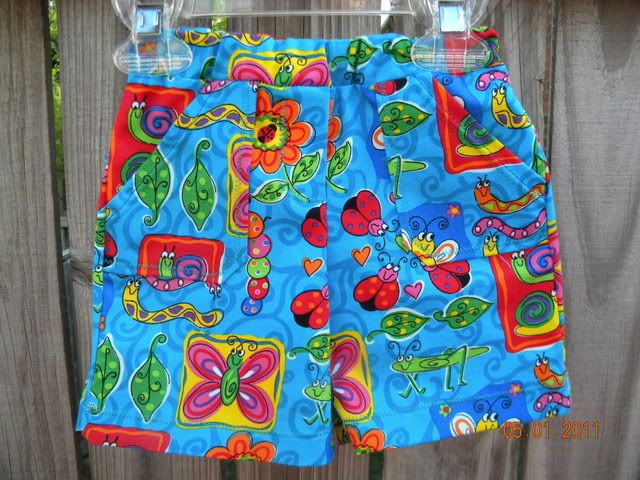 fussy cut pockets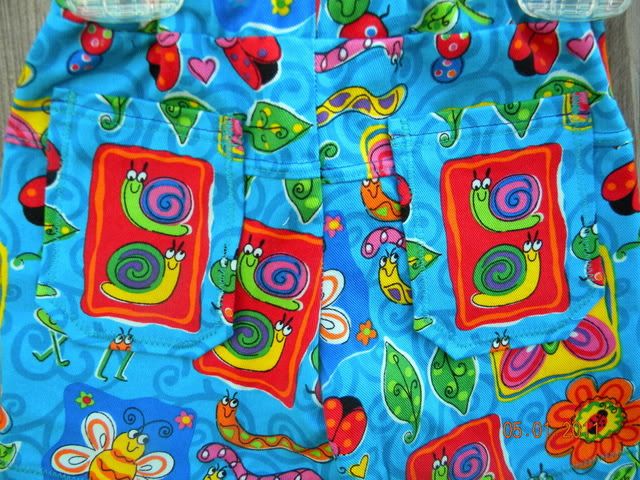 With the matching shirt. An Antonia of course, but I bet you figured that out already. With embroidery done on my new machine!
A close up! Isn't this little guy cute! It is from the Brother website.
For TheoRama
Cute little robot tag (also from Holland Fabric House)
For Nin a pair made out of madras plaid.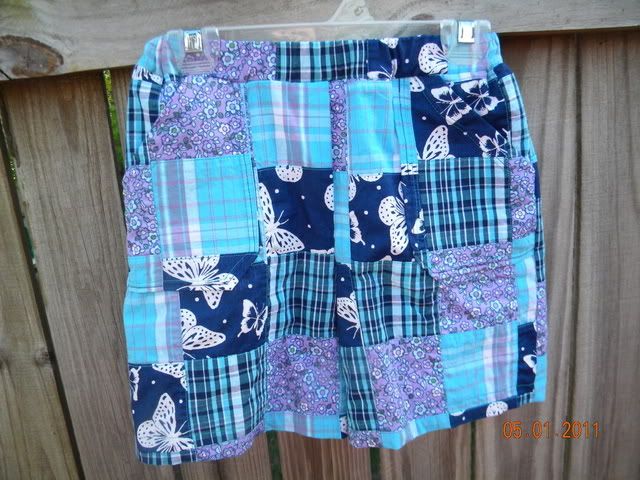 KK gets polka dots! She picked this fabric out....
Look at that twin topstitching!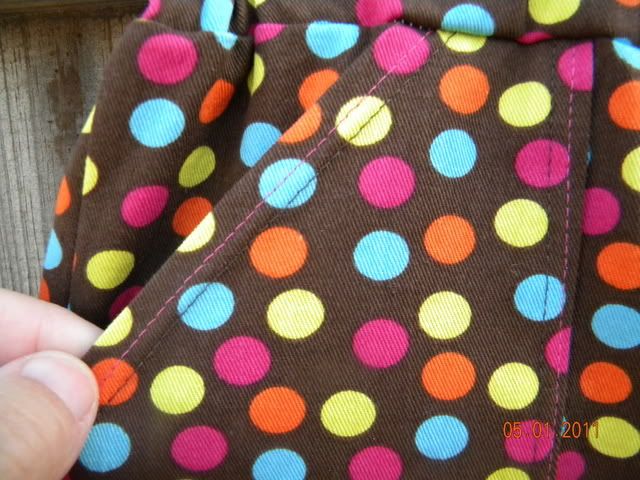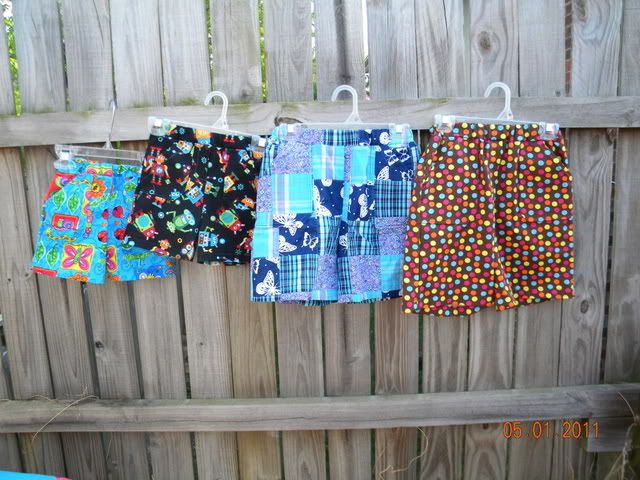 The gift part of today's post is a diaper bag. Another Kati Cupcake bag, but without the grommets and sash. I couldn't find grommets to match, so I left them off.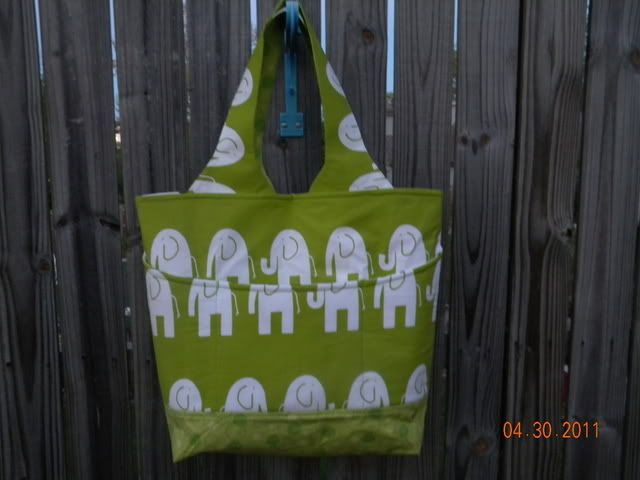 Outside pocket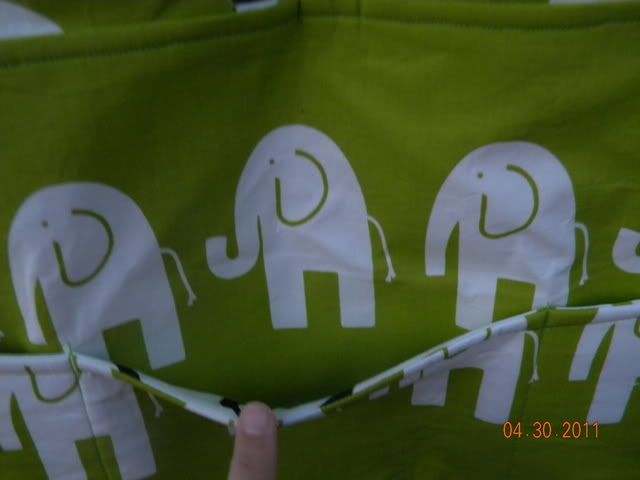 Inside pockets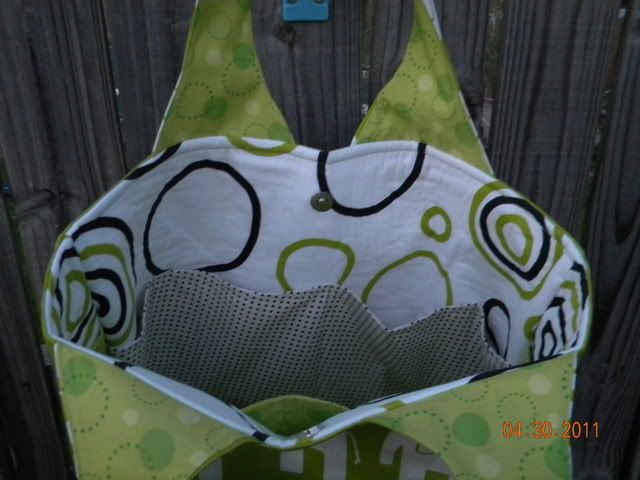 This bag has 13 pockets!
On to the costume portion. My sister needed poodle skirts for her and Baby Avie to go to a theme wedding. I am in love with Avie's. It is the cutest little skirt and fits her perfect!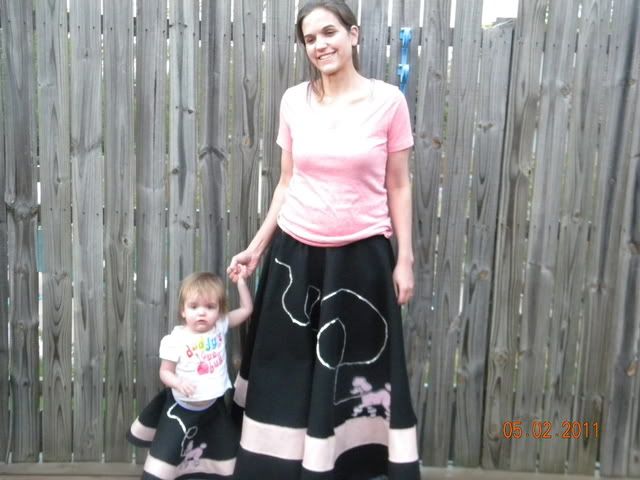 My girls trying to "help".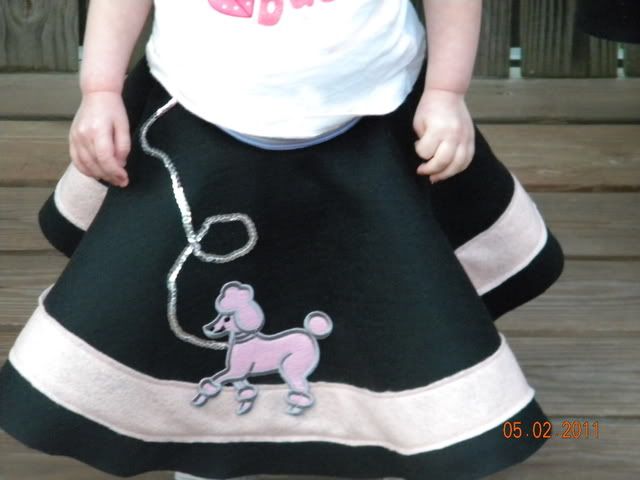 I don't even know what this is about..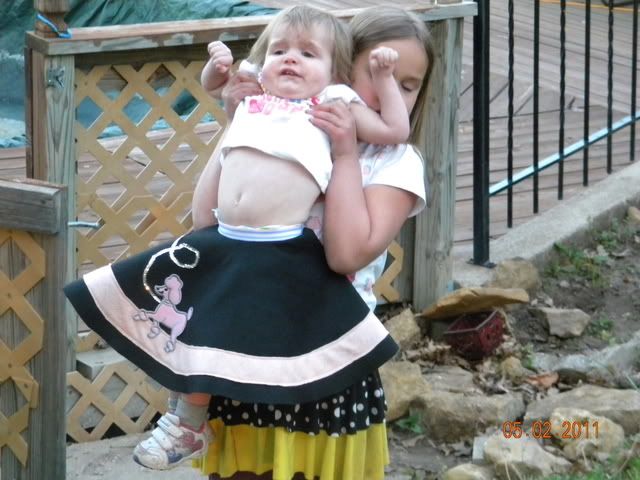 Did you catch all that?! Good now go over to
Kellybellybags
and use the code Mayday for 20% off today!