I recently completed some sewing for my nephews who live in another state. Theo will soon be 3 so I needed to come up with a present for him. And little Elliot was just born so he just needed some auntie made clothes!
Even though everyone told me that a robe for a 3 year old was impractical, I just really wanted to make it! It looked so cute in the magazine! So I picked out the perfect fabrics, a striped cotton outer layer and a space alien flannel for the inside. The robe was bound in bias tape so I made my own using the flannel.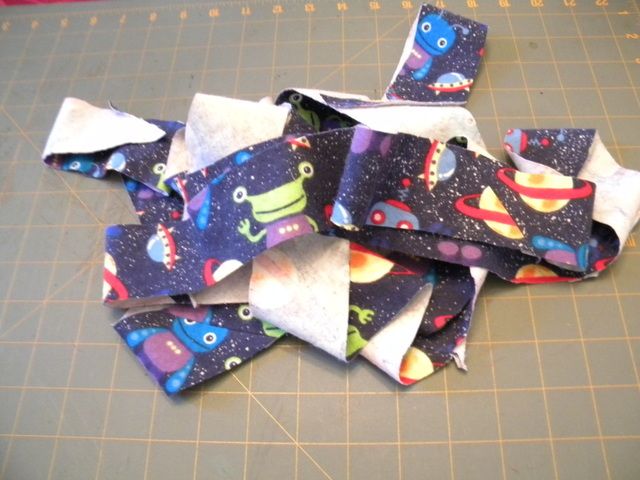 I really need one of those machines! I used
this tutorial
to make the tape and it made about 4 yards!
The robe is from Ottobre Magazine, 6/2011 # 33. I made size 86 which seems kind of small but that is the size I usually make for him....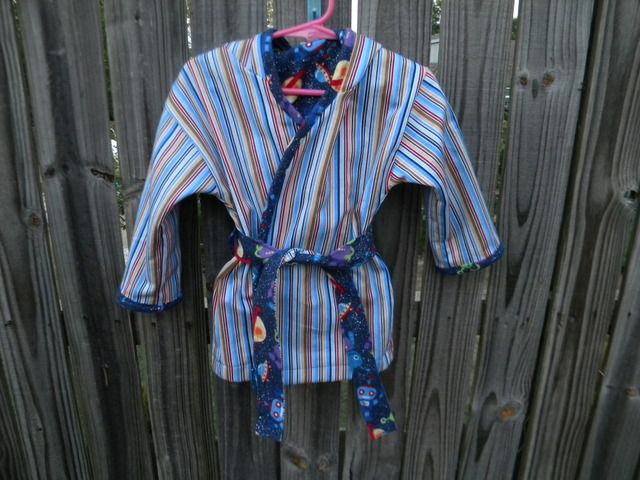 It has a cozy little hood!
The pattern didn't include belt loops or a loop to hang it up so I included both. I could just imagine the belt getting lost in my own house so hopefully the loops help it stay where it belongs!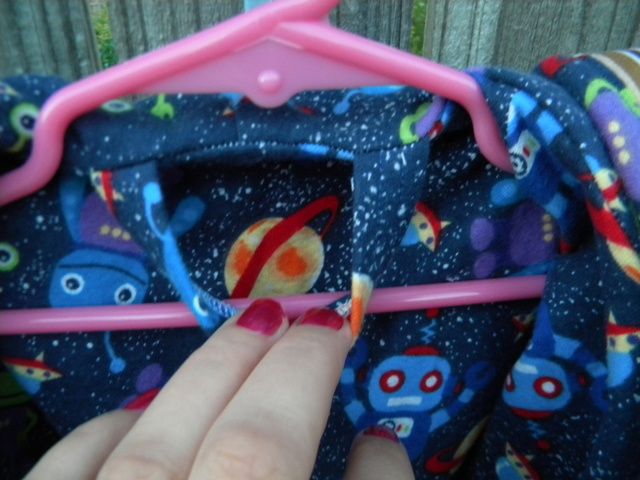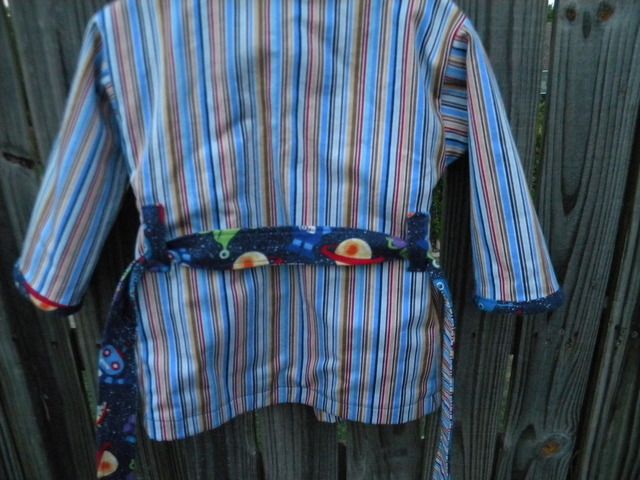 Cute little space aliens!
For the first time in my life I got a gift in the mail early!
I also wanted to make the boys some matching cardigans after I saw a completed version on another message board. I just happened to get lucky and the pattern came in both the boys size!
The pattern is Ottobre Magazine 6/2011 #5. It's called Grandpa's cardigan. Size 86 and 62.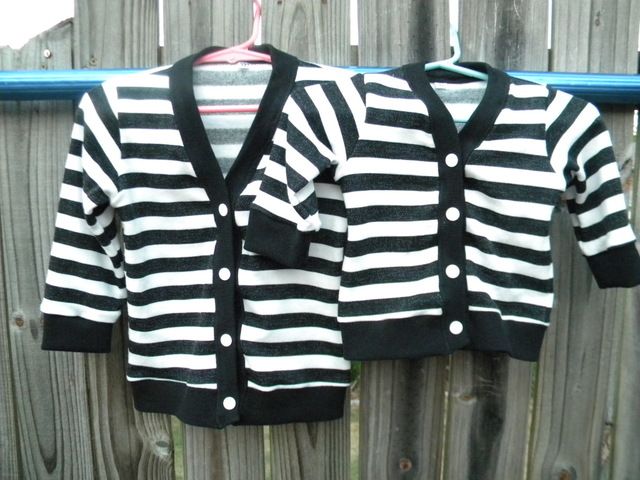 They are very adorable! They are made out of a sweater knit from Girl Charlee that is a denim stripe. The black stripe is not a solid black..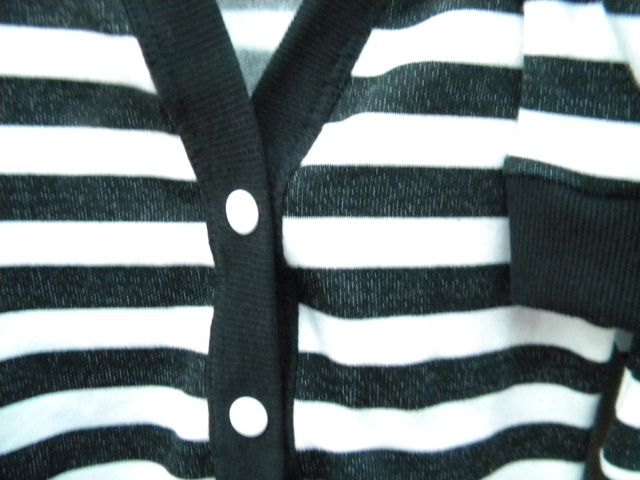 The pattern used buttons, but I chose to use snaps. I also shouldn't have cut the binding the same size I always do because it is pulling too much and causing the area between the snaps to gap.
I will have to remember that next time!