Although I am not really showing yet and have only a minimal bump, I thought I would make myself a new dress for this summer. I bought this pattern before I was even pregnant earlier this year. And I cut it out about 2 months ago, but haven't felt up to much sewing the past few weeks. So I locked myself in the sewing room Sunday and set to work!
The pattern is Kwik Sew 3758. It's not a maternity pattern, but the top is a stretchy knit and the skirt is really full so I am thinking it will last me through the summer. When it gets too cool to wear this dress I will be about 25 or 26 weeks. In my past pregnancies I haven't gotten too big until around this time!
The top is made out of some stretchy cotton/lycra from everyone's favorite fabric shop, Girl Charlee. Ok ok, maybe it's just my favorite! And the bottom is made from some sheer embroidered cotton from a line JoAnn's carried 2 summers ago. I had to line the skirt with some plain white cotton in order to avoid indecent exposure! This dress was very easy to put together! Highly recommend!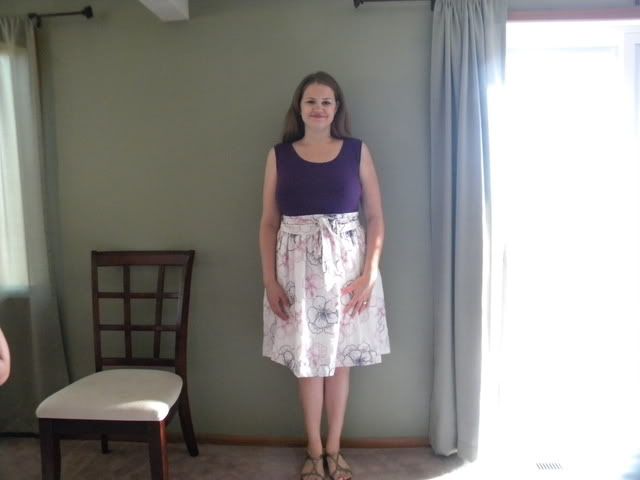 And for anyone who is interested, a 15 week bump shot. Not much of a bump yet.....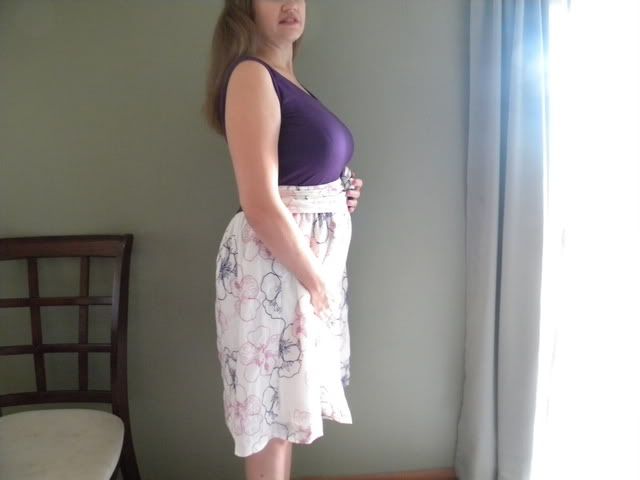 This will be perfect for summer!!