I was commissioned to make a birthday dress for my niece who will be 3 next week! And since she is getting a Bitty Baby as a present I also made a matching dolly dress!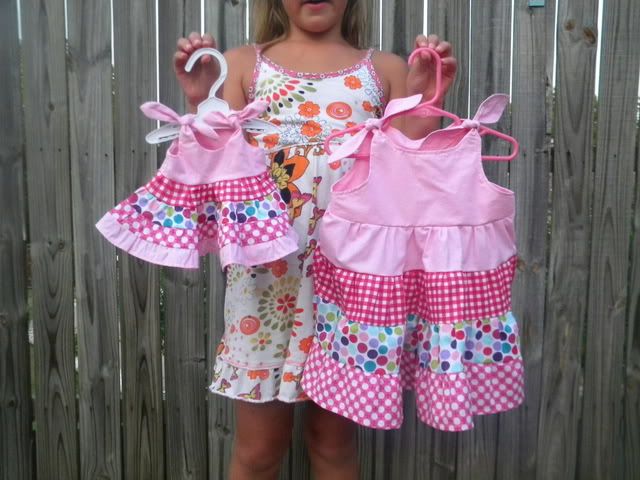 I wanted to use the fabrics leftover from KK's strawberry breakfast dress since I loved the fabric combo so much! And I also wanted it to be twirly and ruffly. All the things that my girls love! So I found a bodice pattern that would work and then just kept adding tiers to make it long enough!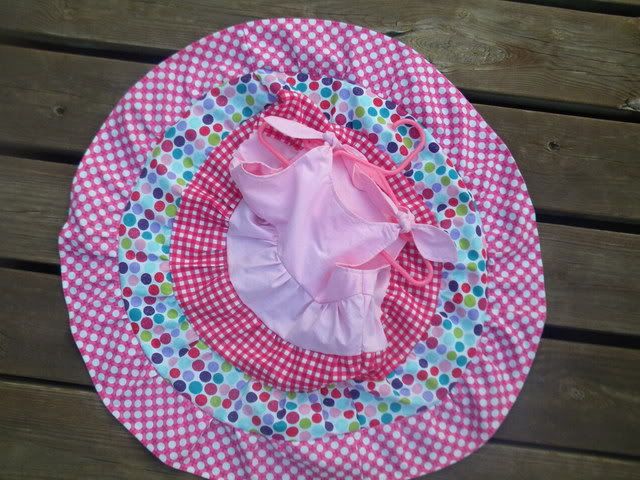 Little Avie is a tiny thing so I have to use Ottobre pattterns in a size 80, which is about an 18mo. But because she is about as tall as most 3 year olds I have to adjust the length. Originally, the pattern had 2 tiers and then a tiny ruffle around the bottom which was about 1 in tall. I didn't have enough to make the ruffle, so I just added a full tier instead. Speaking of tiers, the original ones were supposed to be about 2 3/4 in. tall, but I made mine 3.5 in tall.
Pattern: 2/2005 Ottobre size 80 bodice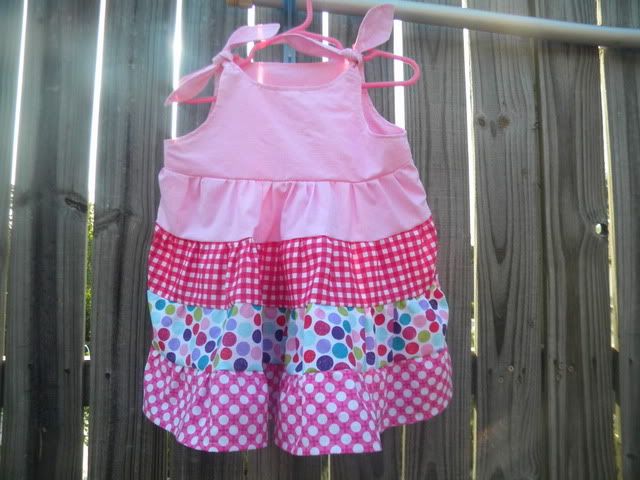 The thing I loved most about the dress were these cute little petal shaped ties!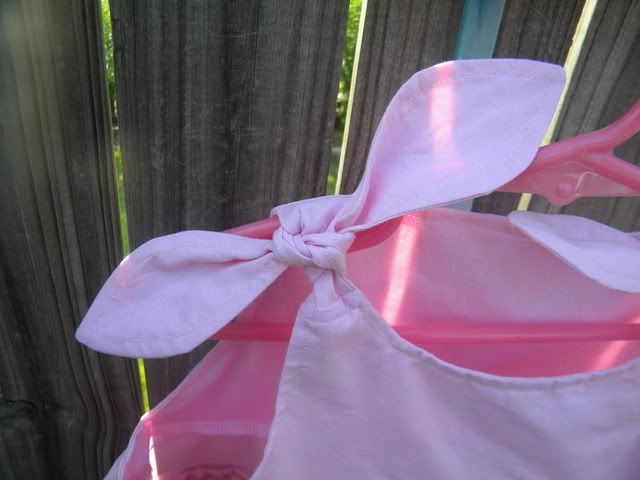 I didn't have a pattern that would work for a dolly dress and I am kind of opposed to paying $6 for a pattern to make a dolly dress so I just kind of winged it. I free handed the ties and then added a bodice piece to them. I kept trying the paper pattern on KK's American Girl doll and cutting down where it needed, or adding too it when it was needed. You should see the pattern I created! I couldn't find scotch tape, so I had to use blue painter's tape so the pattern is a mess of tracing paper and blue tape!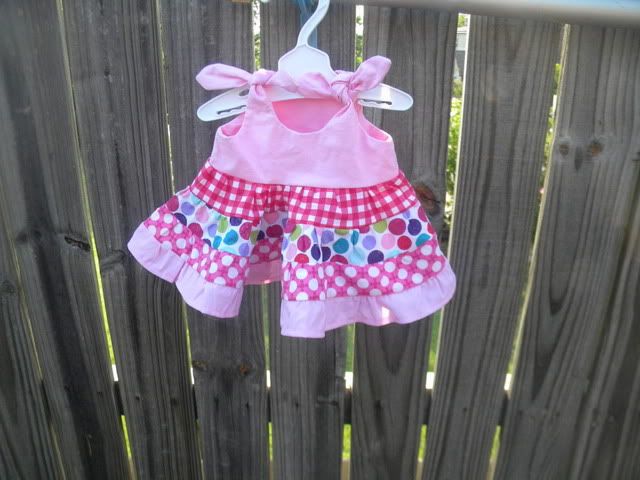 This one got the bottom ruffle since I had enough fabric!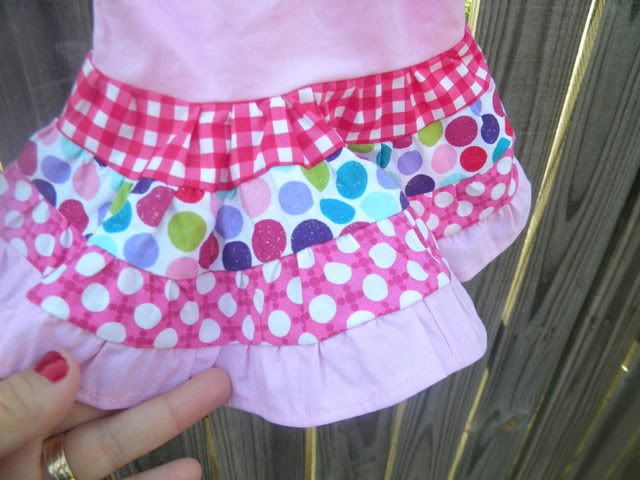 What a fun project!
Next up I have a pair of shorts that I made for Nin's birthday which is today! I had them on the embroidery machine while I was sewing Avie's dress! I am sure I looked like a mad woman switching back and forth between 3 machines every 4 seconds.