We are officially "in the squash"! 3 types this year. It may be a bit overkill but we like squash. Though sometimes I do feel like Bubba in Forrest Gump, trying to come up with 8 million ways to eat the same thing!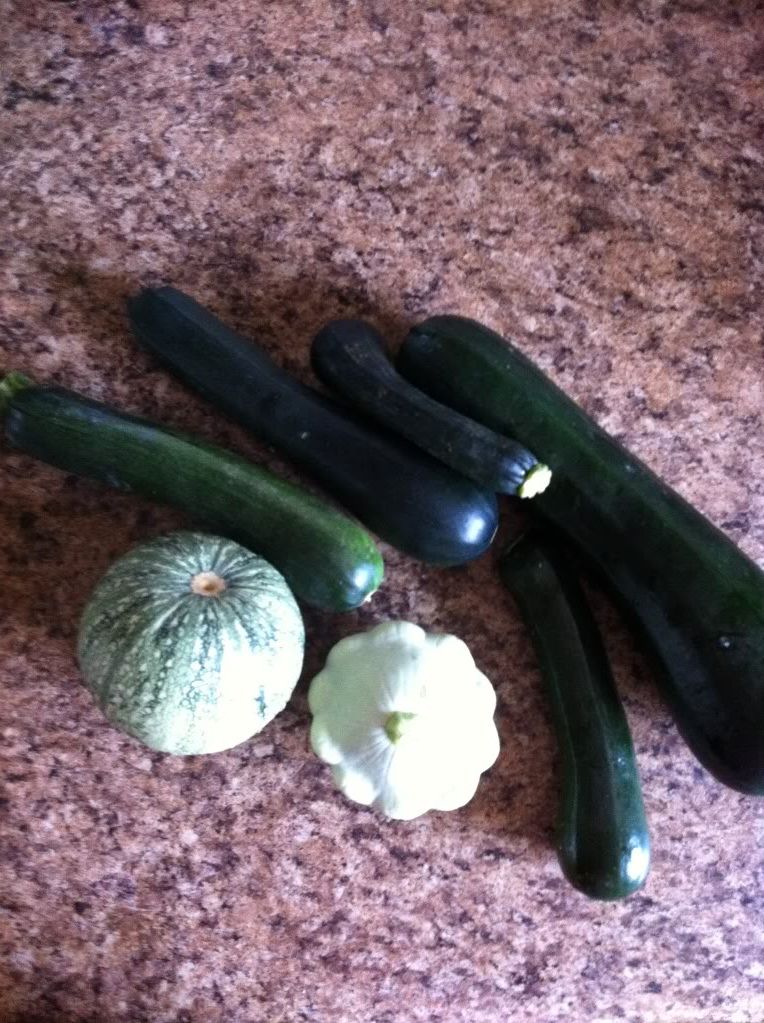 The squash above was picked over 2 days. I won't be able to keep up with it if we pick this much every other day.... We have Black Beauty zucchini, Patty Pan (which is the little flying saucer shaped one) and a round zucchini, not sure of the name. The round zucchini was supposed to be yellow summer squash. At least that is what the envelope said! When they first started growing I kept looking at them and wondering when they were going to turn yellow! They should be a nice change up though!
I am wondering if the round zucchini is this variety? They look just like the ones growing in my garden!