I know I am a little behind in posting pictures and that's because, well, I am behind in taking the pictures. The only place that is inside where I have enough natural light is in the living room in front of the sliding glass doors. On the carpet. It is dreadfully cold outside, not to mention, I still have snow covering the back deck. It was a tropically warm and balmy 1 degree this morning when I was taking pictures. But I digress.....
I have sewn something everyday so far. It helped that I had a couple snow days and was trapped at home briefly last week!
More shirts for the shop. You know, the shop where I currently have Valentine shirts for sale.... Wink wink, hint hint.
Farbenmix Imke made from an upcycled t-shirt. This is a size 4/5. It does need to be hemmed, so don't look too close yet.
Another Antonia in an upcycled Fairly Odd Parents t-shirt. This is the smallest they come in a size 2.
This dress will hopefully meet several contest entries. It's stash game, so I get points, the white panels on the skirt are hand dyed by me so I can enter it in the Lil Blue Boo challenge, and I want to ship it off to the swap I entered. Multi- purpose clothing!!
Old Navy shirt on top, Studio Tantrum Redondo skirt on the bottom
Up next are some grocery bags that are made from fabric. I made these as testers because I am thinking about selling them this summer. Made from fabric I have had for ages and the pattern is from Keyka Lou. I love them! Especially because you can wad them up and tuck them into your purse.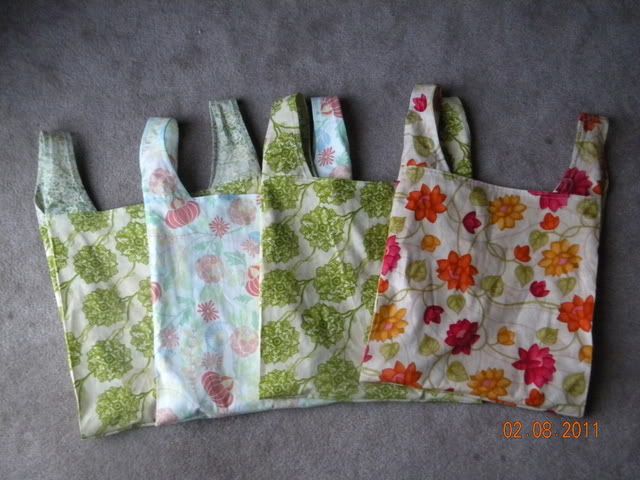 I also made Baby Theo Leo and Baby Chey Chey (my cousin's son) some matching t-shirts. I got this monster truck fabric at Girl Charlee, but it was a little too white and black. So I color blocked the fronts and added some red sleeves.
Pattern: Ottobre Design 3/2006
I believe it's number 13, but don't quote me.
Size 98 for Chey Chey and size 80 for Theo Leo.
Look who came to visit Aunt Kelly!!! So I made him model a shirt for me.
More to come!!