I can't believe after all these years you decide to give out on me right in the middle of a very busy month. So yeah, you have been replaced.
After my machine took a turn for the worse last week, I had to borrow a machine to keep on track. She is very lovely. I may never give her back to her rightful owner. She is a 1950's Singer 401A Slant O Matic! This machine produces the most wonderful stitches and just glides along. After I had a falling out with my machine, I went to Amazon and ordered a fancy schmancy new Brother computerized machine. It was a birthday/Valentine's present. Isn't the hubby so thoughtful!
I am still dealing with this crap on the back deck in order to take pics, but at least it was 50 degrees out and melting...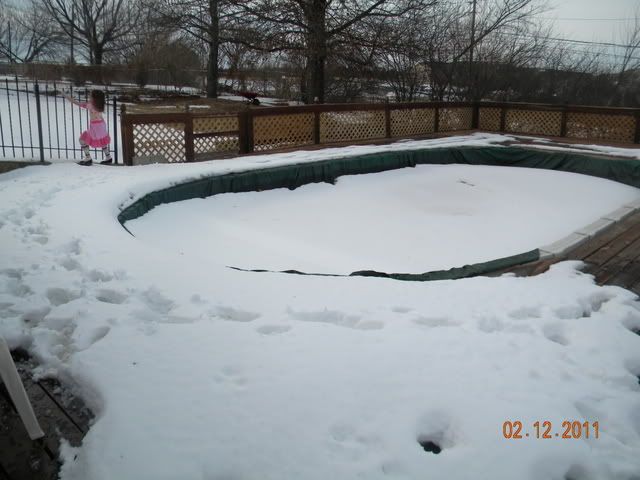 Anyways, once I got back on track I got a lot accomplished. In no particular order...
a dress for KK and a dress for Baby Avie. KK loves her so much she slept in it. She is so easy to please.
Both patterns are Mamu Sabrina (which is matchy matchy to the Mamu Deborah's I make myself)
Kk's is size 134 and Avie's is size 68
She asked why I hadn't ever used this ribbon. My response: I have no idea. So I chopped off a piece and stuck it under the pocket seam.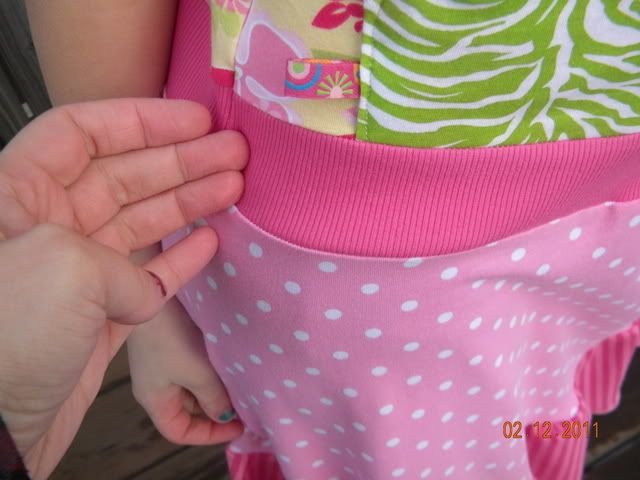 This was her action shot. She asked "momma, will you take a picture of me running and put it on your blog?" Sure thing Darlin.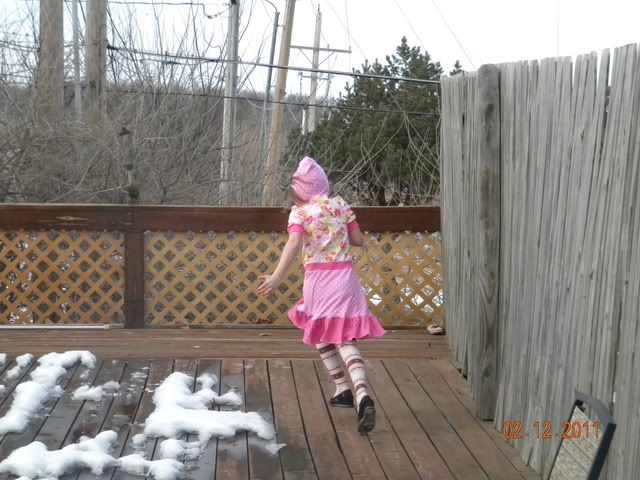 For Baby Avie
hood up
hood down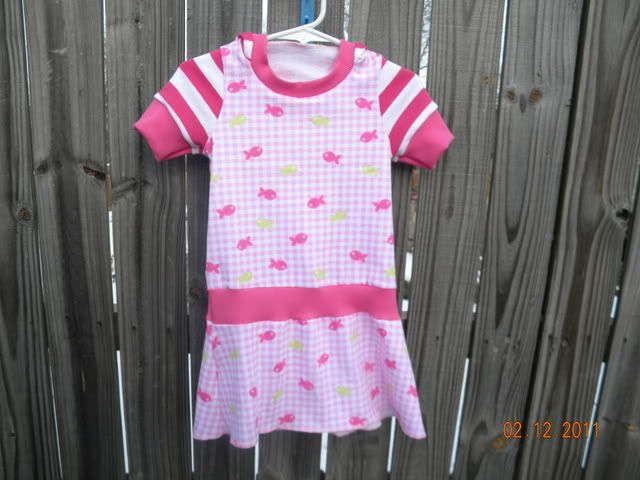 So versatile isn't it?
I also made 2 Farbenmix Celina's for the swap I joined. I love love love this pattern. Even though I profess my love, I have never made it for my girls. Gasp! I may get around to it someday. It just happens to be really cute in smaller sizes.
Both of these are size 98/104 about a 3/4.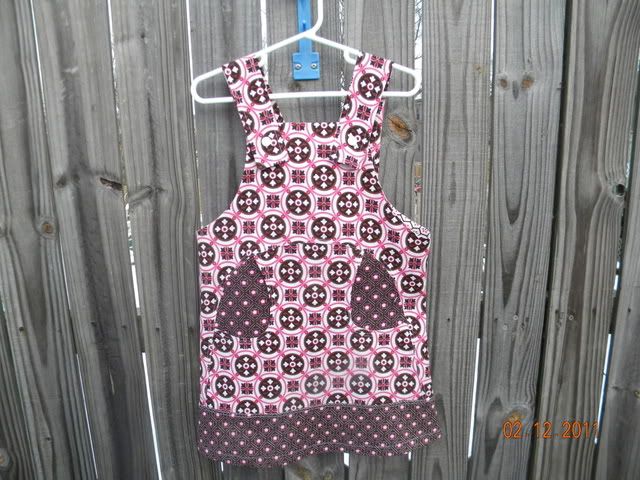 Pocket on the front.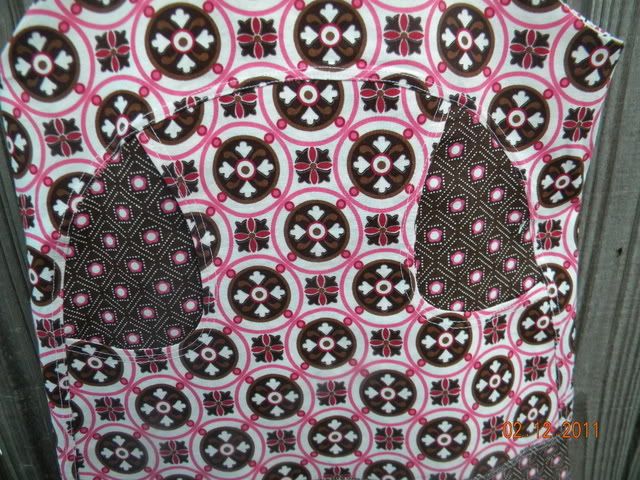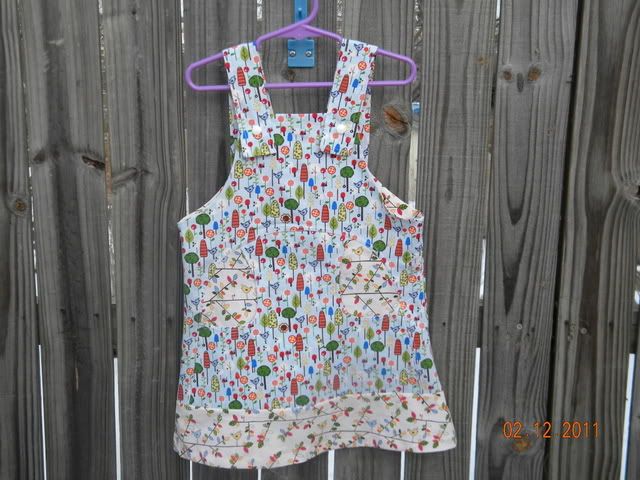 pocket...
I have made these shorts for Avie before so I thought I would pull the pattern back out.
Ottobre Design 3/09
size 74 about 12 mo.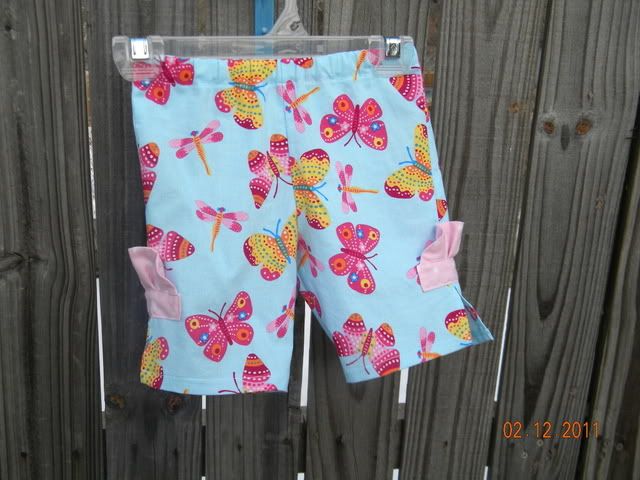 cute little vent on the side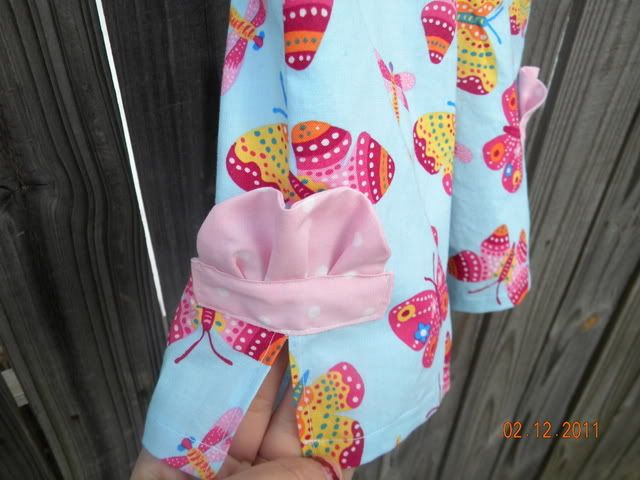 I then made this shirt to go with them. But this was in the middle of my machine crapping out. It's so horrible I am trashing it and just giving the shorts to Avie and hope she has a shirt to match.
Ack!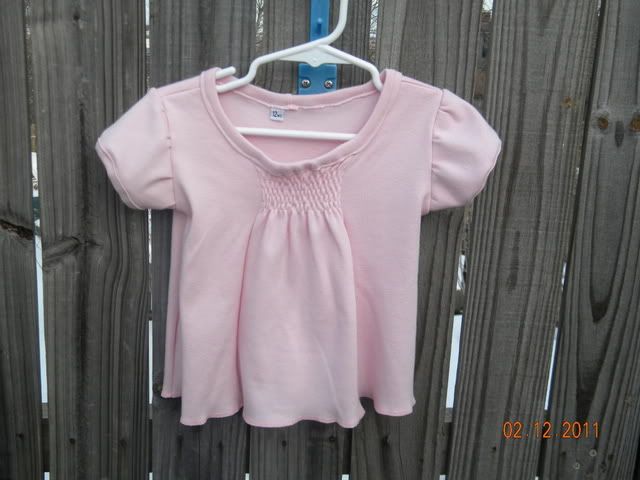 Next up is a Valentine shirt I finished for KK that was started a couple weeks ago and a Baptism outfit for a cute little ginger baby.