Whew, I have been busy. Lots of sewing, lots of school projects and lots of snow. I hate snow. I guess I wouldn't mind snow if it came down 2 inches at a time. But 9 inches at one time just gets on my nerves. When there is a foot of snow on the back deck I can't get out to take pictures!
Anyway, I have been quite busy down in the sewing room. I need to stop and trace patterns for stash game next month and save all the projects I want to complete for a few more days!
Do you know a little girl who rules? Well then skip on over to the etsy shop and buy her this adorable upcycled t- shirt. Wink wink.
Pattern: Farbenmix Imke (love it) in size 4/5.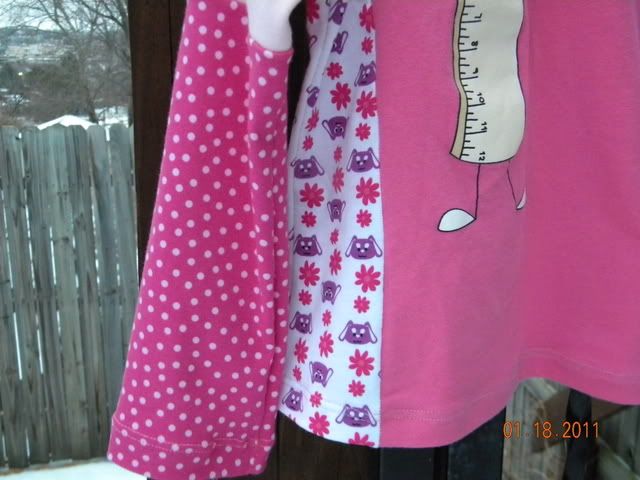 Or how about this adorable upcycled dress? Made from an Old Navy tee, All you need is love... Also in a size 4.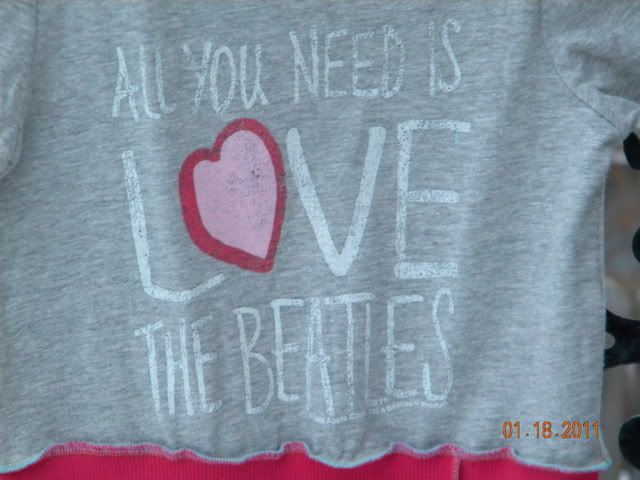 Or how about a nature lover. Do you know a little girl who loves to be outside surrounded by nature? This shirt is also a size 4/5 in my ever popular Farbenmix Antonia pattern. (this shirt hasn't made it up on etsy yet, because of all the snow outside I haven't had a chance to take proper pictures yet)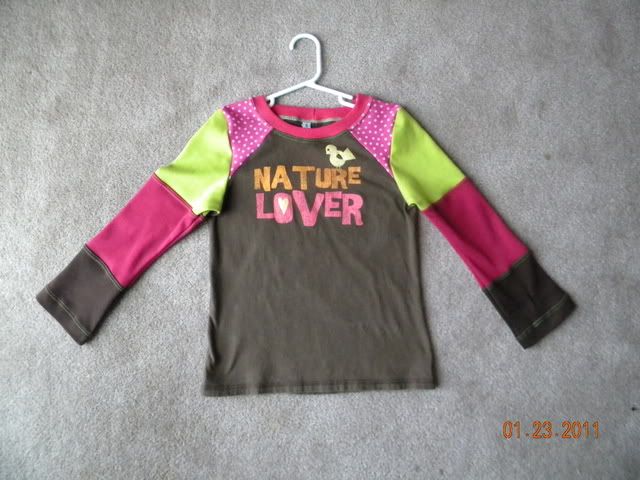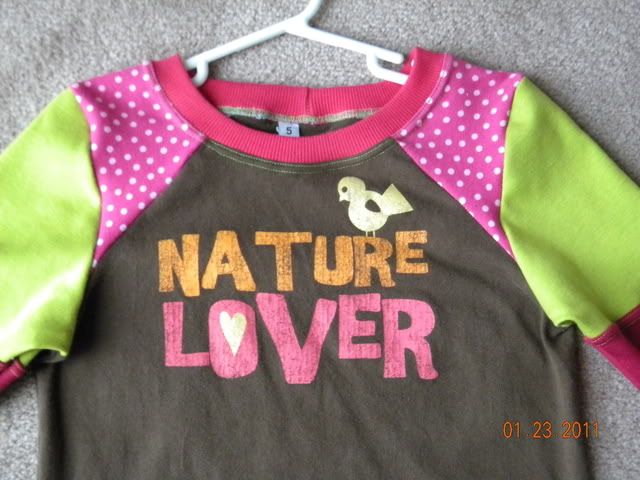 Do you remember Baby Avie, my little niece who is a teeny tiny version of my sister? Well I decided she needed a new pink fur shrug. Because really, what's not to love about a teeny pink fur shrug?
Pattern: Ottobre Design 1/2007 in size 80. About 12 months ish. Avie is a tiny thing.
And modeled by Bear. When it can fit on a stuffed animal you know it's tiny!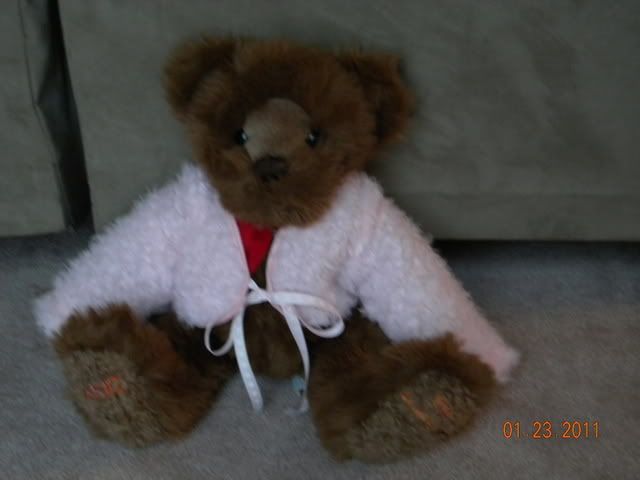 And finally, cute pink baby stuff! I had an itchin to make pink baby stuff the other day. And no, I am not pregnant. I don't know why people keep asking me that. So I only know one person who is pregnant with a baby girl so she gets everything.
All patterns are size 62 (3 mo. ish) and are from the new Ottobre, 1/2011.
#4
#9- leggings with cute little gathers on the sides.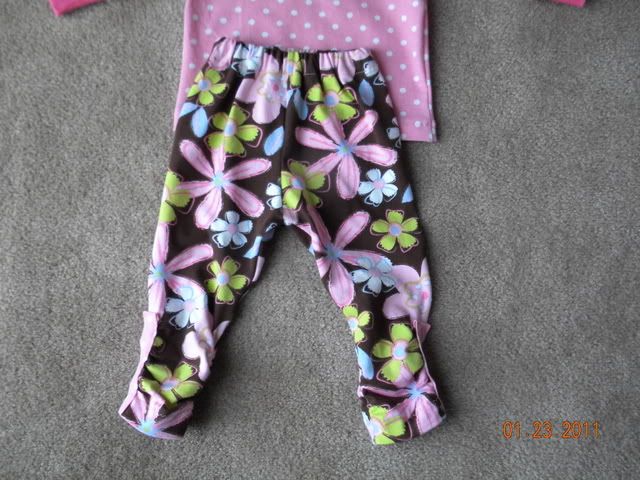 #8- the cutest little velour jumper! Holy cow, these kind of things are what makes me consider having another baby.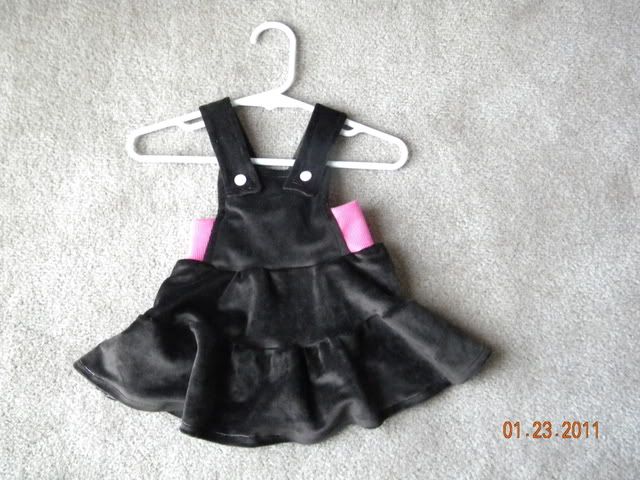 back
All put together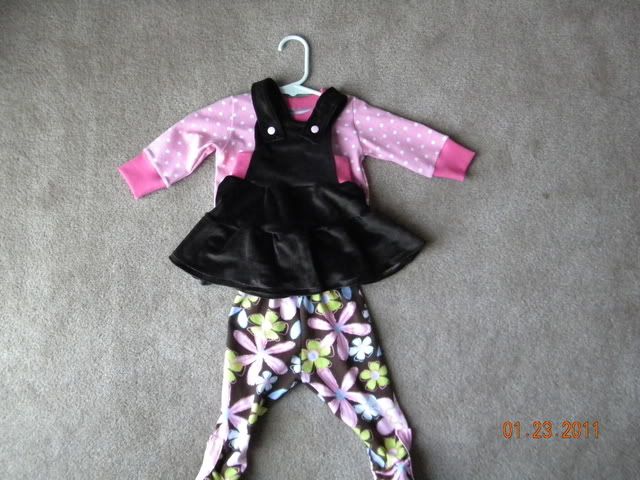 And just in case you didn't believe me about all the snow on the back deck