Last night I finished up some Valentine shirts to sell in my etsy shop. I figured I would branch out from purses to include some shirts since I have so much fun making them! I could seriously stay home and paint t shirts all day long!
Here are the 6 I started with in size order..
Size 2/3
sleeve edging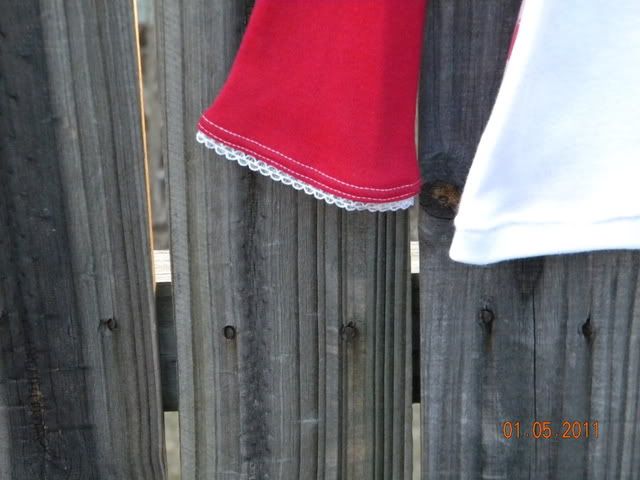 back
also a size 2/3 but about an inch longer and can be worn with leggings.
back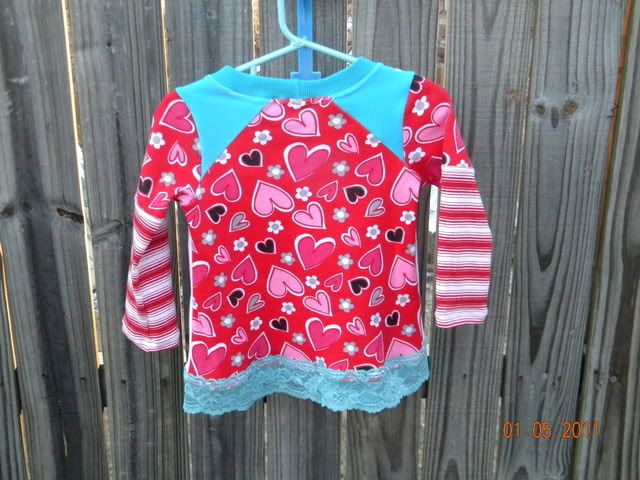 size 4/5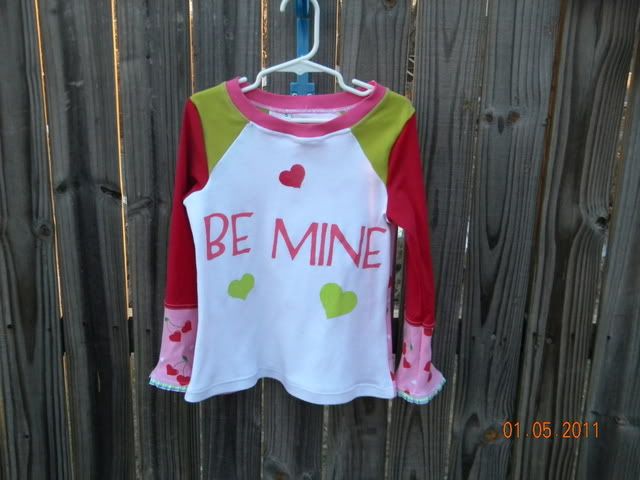 back
sleeve edging..
this is my fave.... In size 4/5
back (kind of a slanty picture.. it was so windy this morning!)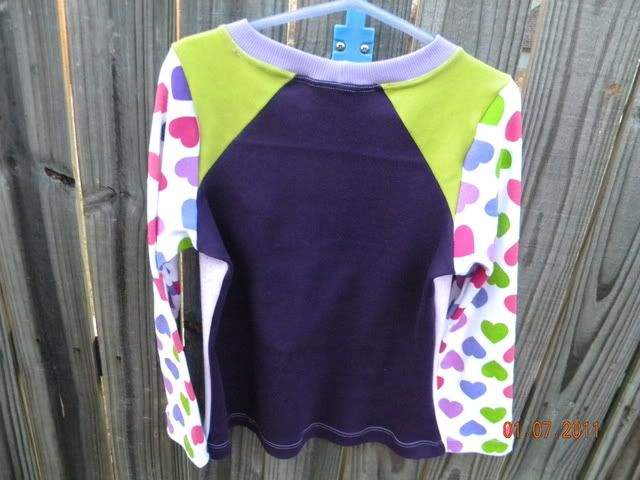 size 6/7
kind of hard to see all the sparkles!
back
and finally the largest size. I had intended this to be a 8/9, but it's more like a 6/7 also since the main red fabric doesn't have a lot of stretch to it.
back (it's not really that narrow, just the darn wind this morning!)
If you would like to purchase one just head on over to my
etsy shop
. They should all be posted by tomorrow.