I spent last weekend sewing up birthday presents for Addi. I let each girl pick an outfit from my stack of Ottobre magazines. Both just happened to pick these super fussy, detailed outfits and I immediately regretted my decision to let them choose.
KK picked a skirt and shirt from Ottobre 1/2007. #15 and #16. Both are in size 104, with added length to the shirt. They are very cute but the shirt alone has 17 rows of shirring at the waist! I don't mind shirring, it's easy, just takes awhile.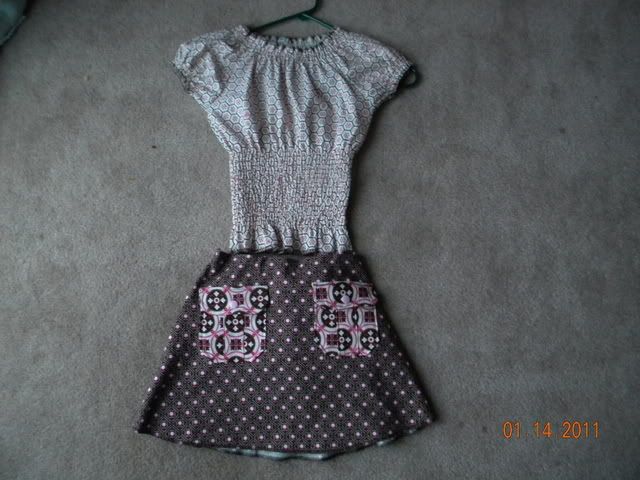 Look at all those rows!
The skirt has these cute pockets on the front and ruffles on the bum. The ruffles are certainly adorable and perfect for girly girls. The pockets on the front have these flaps but they didn't have anyway to stay closed. And as you may be aware I am kind of a crazy ironing person. I iron just about everything. And the thought of those pocket flaps sticking up after the first wash just about drove me crazy! And no offense Trish, I mean I love ya and all, but I knew you wouldn't iron them down and it would bother me. So I added snaps to the pockets to keep them from driving me insane. Hey, at least I admit I have a problem.
back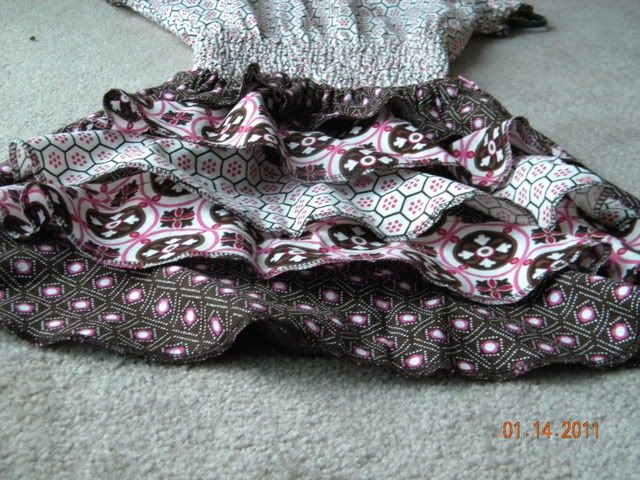 The skirt also called for a drawstring waist to tie at the side. Screw that, I put in a pretty pink zipper.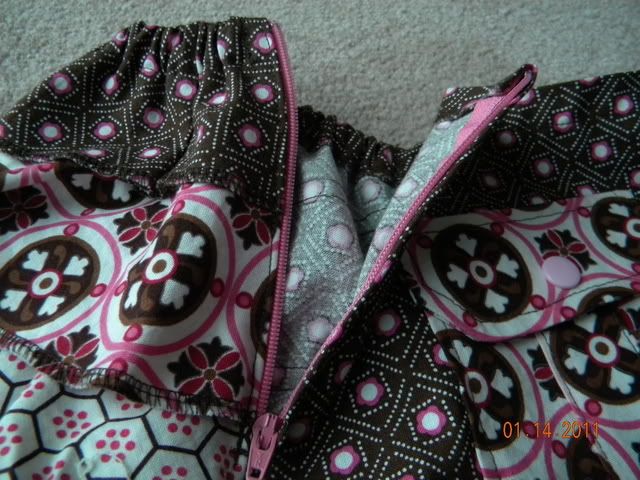 Now, Nin had the best of intentions picking out this pretty, fluffy, twirly dress. But it turned into an issue. So much so, that I had to let Nin pick a dress out of my selling stock to give to Addi. The dress was made in Addi's size, 104 and it was sooooo big, it fit my 9 year old. It was beyond ridiculous. Way too wide, too long and too big of neck. It is very pretty and has lots of great details, but the pattern in this size was poorly drafted. Perhaps, in the bigger sizes it would be more true to size. Who knows. But it currently hangs on my garment rack while I try to figure out what to do with it.
Pattern: Ottobre Design mag 3/2008 #25
Look at those cute little ties on the back!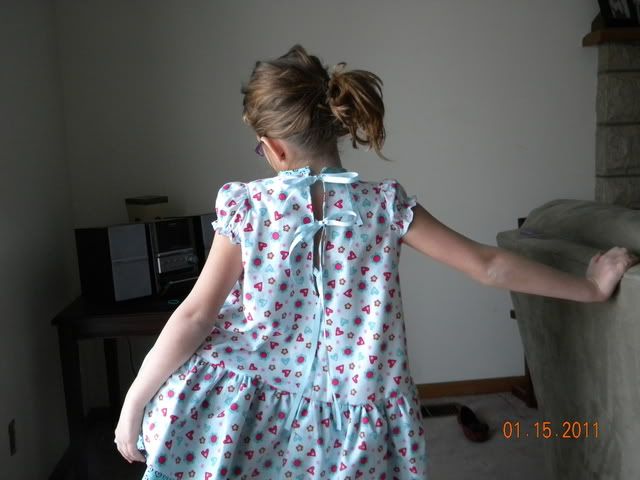 Can you see how big this neck is?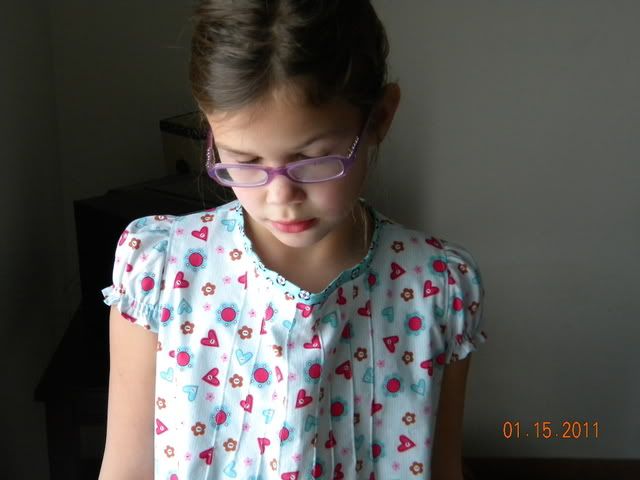 3 1/4 in. could be taken out to fit my 9 year old.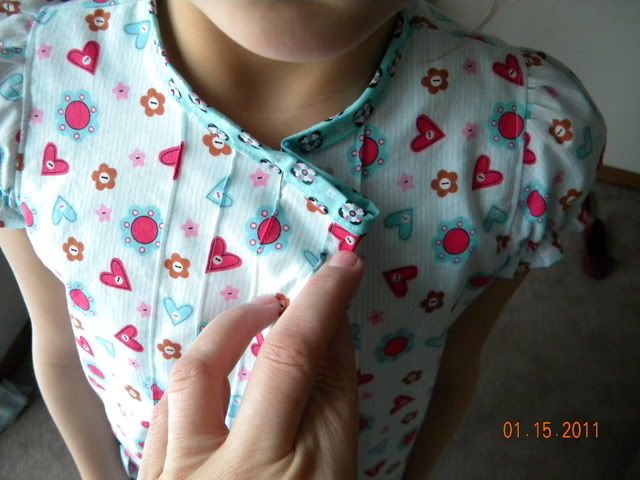 Usually, Ottobre is right on point with their sizes, so I was a little disappointed with this one.