So this post has nothing to do with Jerry Rice really. Except that his induction into the NFL Hall of Fame kept my hubby out of my hair for hours and I managed to sneak in lots of sewing on Saturday!
I decided to start with my "to do" pile. Which is a huge pile of stuff that I had cut out some time ago and put it into a pile and never got around to it.
From the pile emerged...
a skirt for KK
pattern:
Ottobre 3/2009 # 30
Size 122
This skirt looked so much more full in the picture. I think I must have goofed in the conversion from centimeters to inches. I think it looks like an apron, but KK likes it.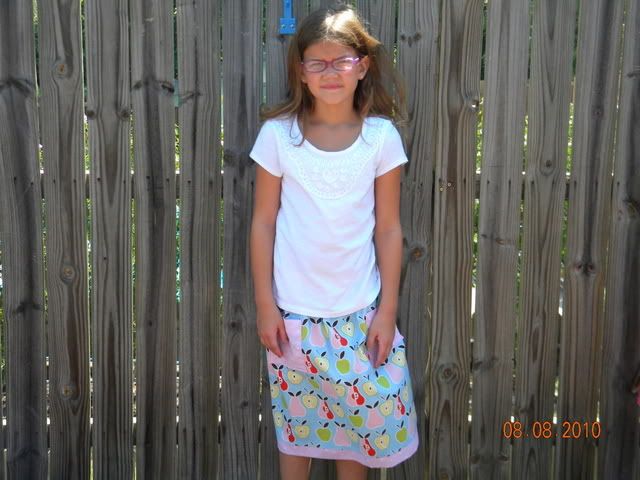 pockets- see apron like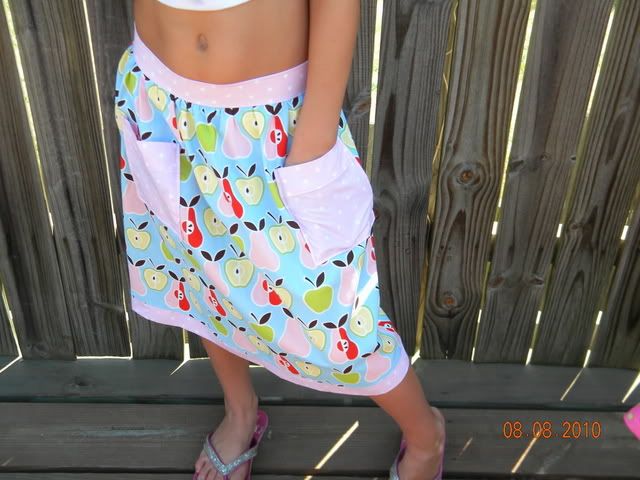 yellow zipper that KK picked out. I didn't have to many choices in my stash. :)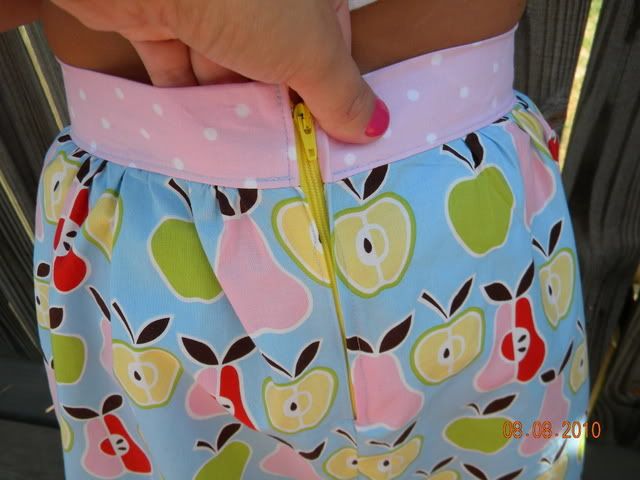 Shorts for my niece. These are the cutest thing ever!
Pattern:
Ottobre Design 3/2009
# 6
Size 74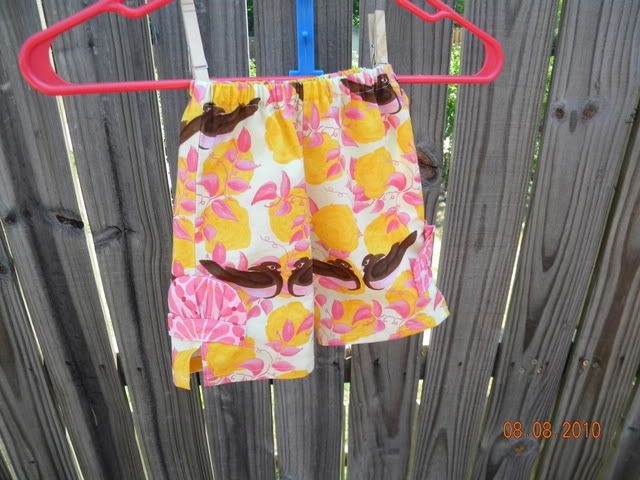 side vent with "fan"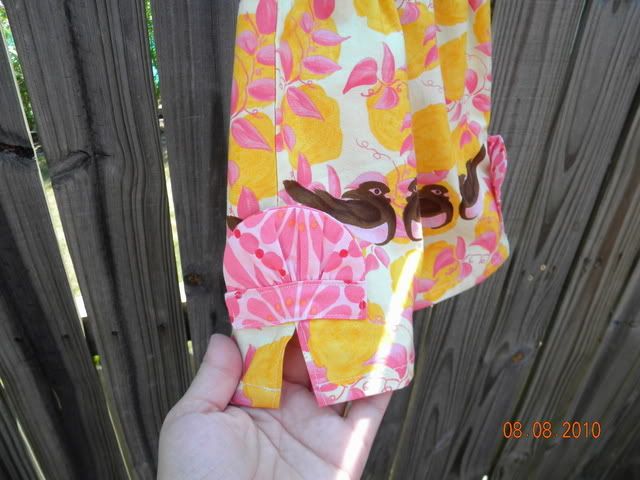 and since her last name is Fish, she gets a little fishy tag!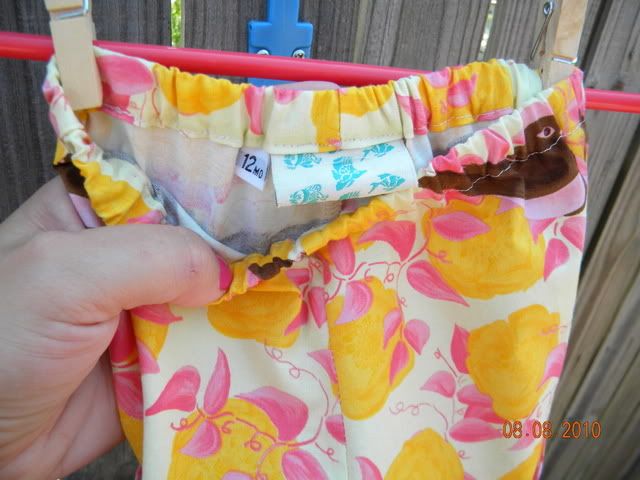 A super adorable camp shirt for my cousins son. My girls call him Baby Chey Chey. Baby Chey Chey loves dinosaurs so when my girls saw this at JoAnn's they said we had to get it for him!
Pattern:
Ottobre Design 3/2010
# 11
Size 92, which is about a 3T
buttoned up and formal. Well as formal as you can get in a dinosaur shirt. Instead of using buttons, I actually used snaps. For 2 reasons really. One, I am lazy and making 5 buttonholes and then sewing on 5 buttons did not sound like fun. And 2, I figure since the kid is 2, snaps would be easier to operate. I thought it might help out his mom. Making life easier, that's just the kind of person I am. :)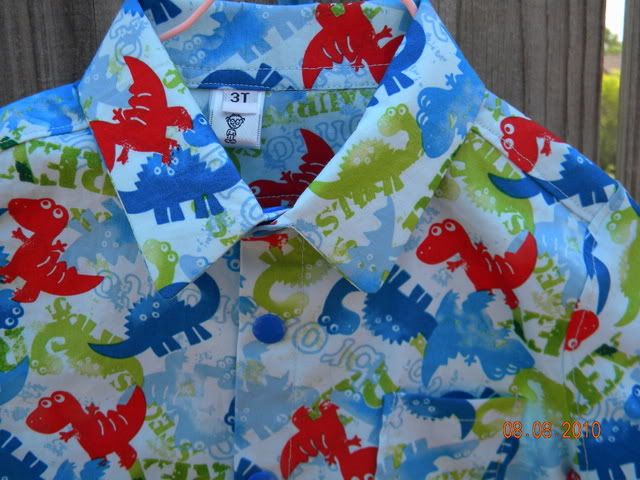 nerd tag!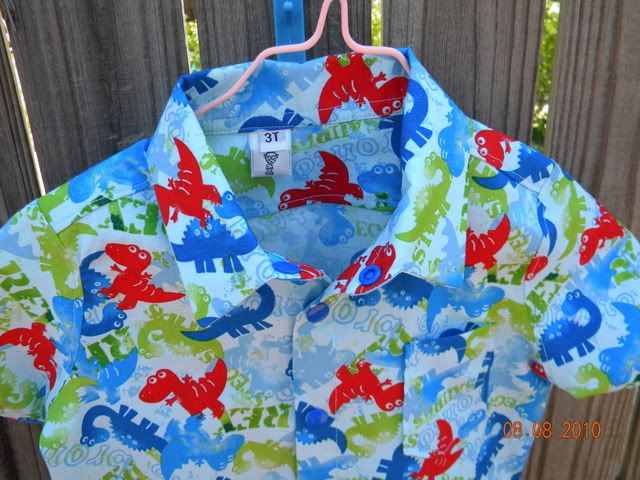 Dress for my Nin. This was supposed to be a tunic, but please refer to the paragraph above about my laziness. If I made it as a tunic, I would have had to make leggings also. And they weren't cut out ready to go in my "to do" pile. So I added a few inches to make it into a dress. Looking at it though, I could have added a few more.
Pattern:
Viola by Hexchen Marie, a German pattern designer
Size 128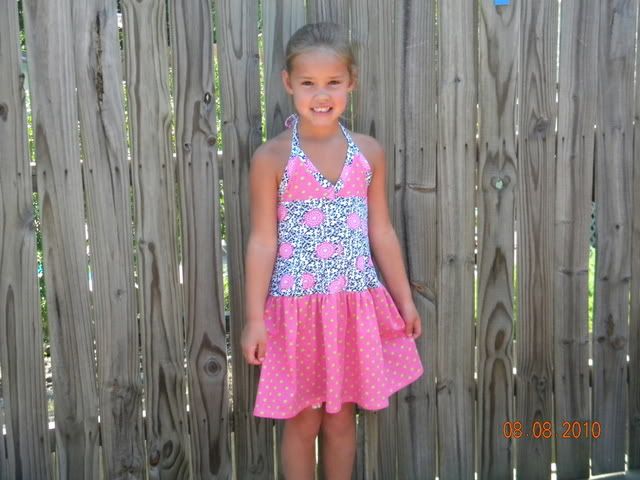 Halter top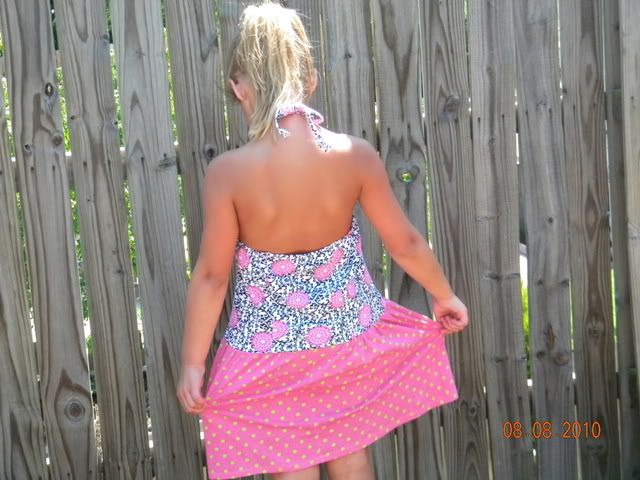 This was not in the "to do" pile, but KK needed a first day of school outfit. So this is what she picked out. Skirt, tunic and leggings (which are not needed the first day of school), seem to be a staple of the 8 and 9 year old girl's wardrobe.
Pattern:
Ottobre Design 04/2008
Tunic is # 34 in size 128
skirt is # 15 in size 122
I did not make the shirt.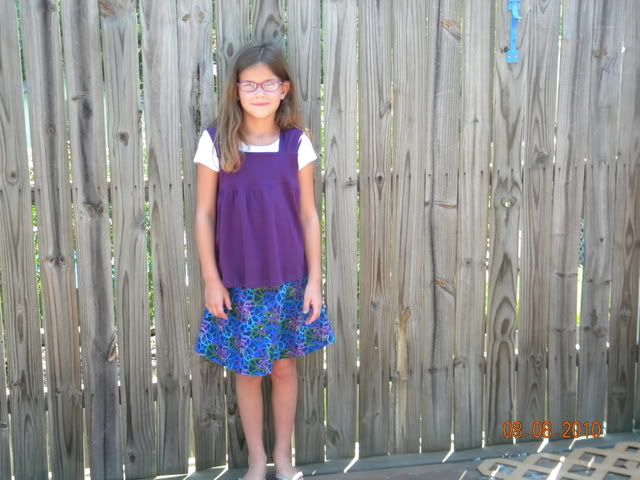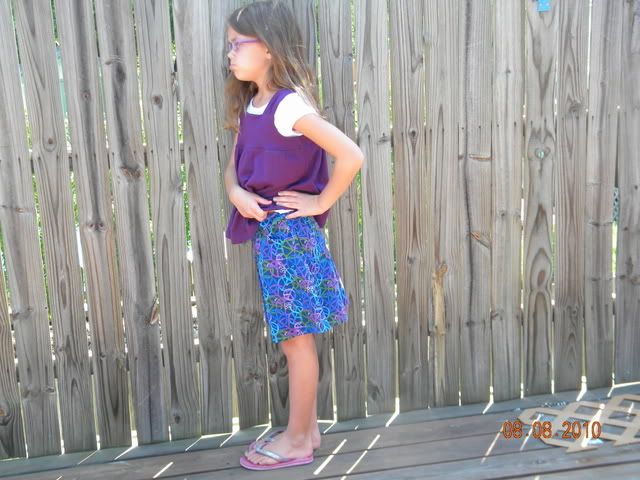 pocket with pintucks
I also made 5 burp cloths but they didn't get pictures, because really they clean up baby puke.