I am starting a new tradition! Flashback Friday!! Two reasons really. One, I have a ton of old kellybellybag photos and two, this week I have been hard at work and don't really have anything to show for it. I made a Superman shirt for my nephew Theo for his first birthday, but I serged the shoulders pieces on backward and I haven't felt like seam ripping. And Sunny's wedding gave me the perfect excuse to work on a very tailored, well constructed dress for myself. I don't have a lot of occasion to wear fancy dresses and as a result I haven't ever challenged myself to make one. So, I started this week with altering my pattern, making a muslin (practice) dress and finally cutting out the real deal and starting to sew last night. It's a lot of work beause my body proportions do not match up to the patterns out there. But that's the main reason seamstresses sew their own clothes right! I just can't walk into Macy's and ask for a dress that is one size on top, a different size on bottom, longer bodice, extra length in the skirt portion and fewer back darts.
Whew! So here are some older kellybellybag creations.
A dress for my little Nin in 3/09. A Farbenmix Vida. I love this pattern! Look at that short hair!
Same pattern, same timeframe for KK.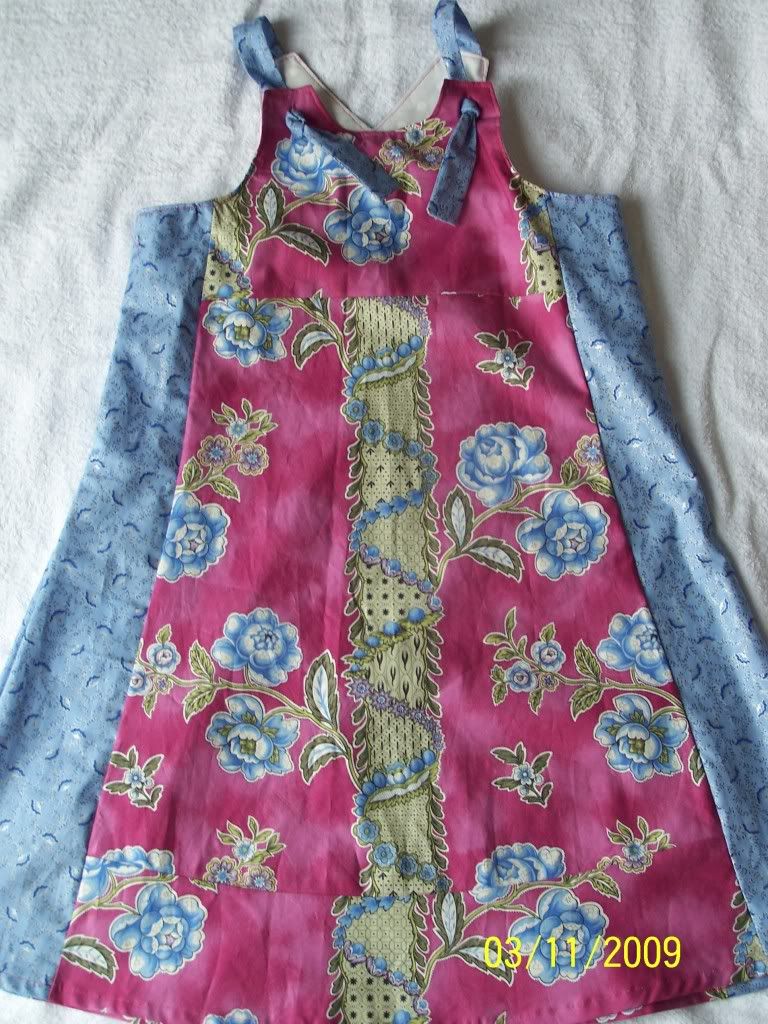 Baby clothes and diaper bags for 3 pregnant women!! That was a couple week long project. It wears me out looking at all that! 6/09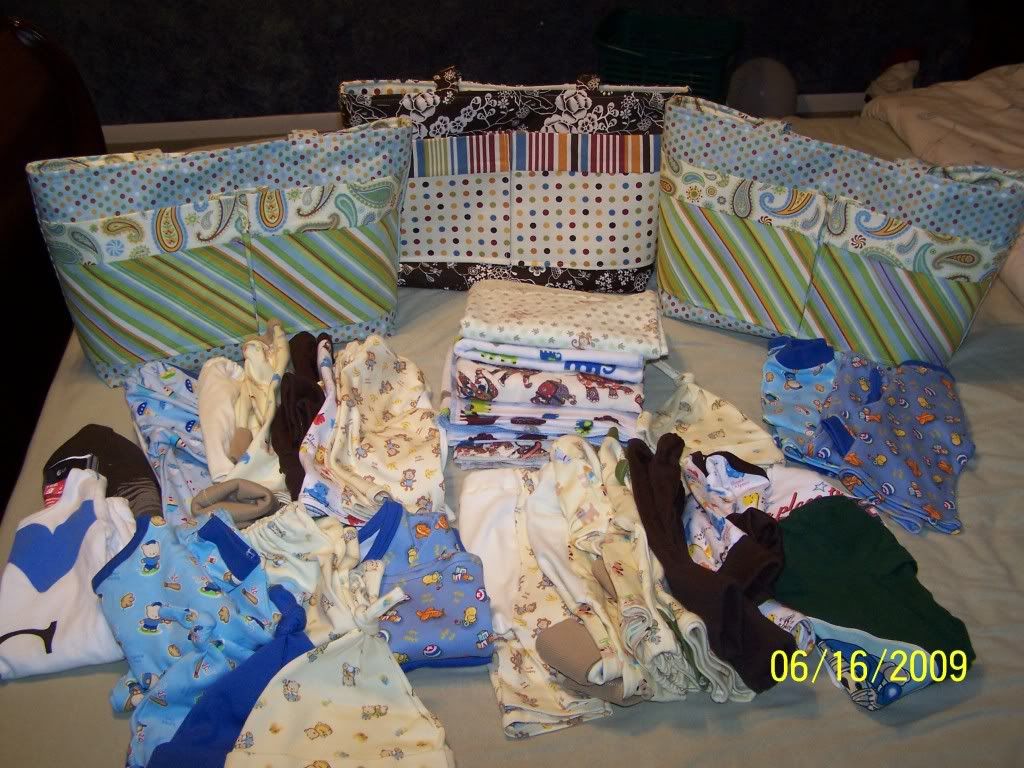 Purse from 3/09. Wasn't this for Trisha for a birthday.....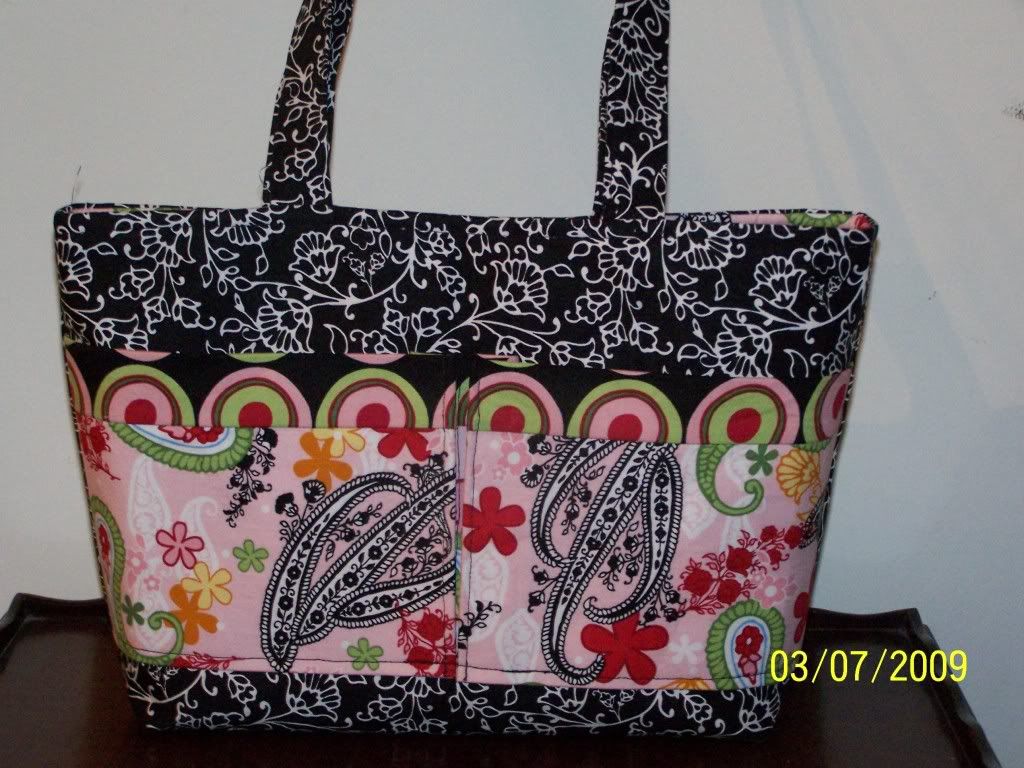 Wow, this is an oldie, May 2008! But I love the colors.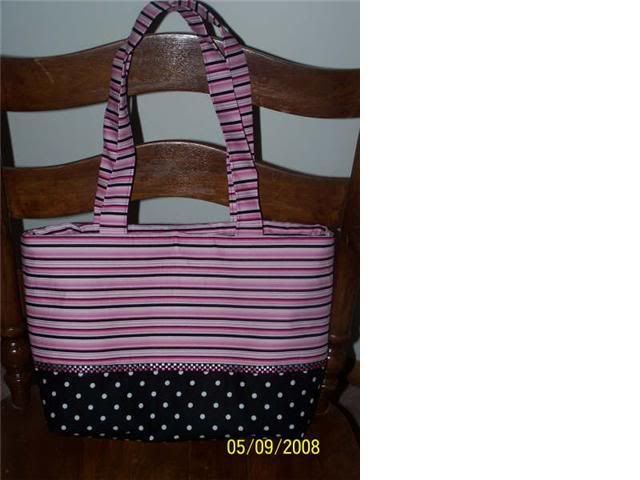 A tunic for KK. Sold old,this is pre glasses! 1/09. I believe this is a McCalls pattern.
Hope you enjoyed Flashback Friday!