I finished up both of these things for little Nin the other night. I was like a madwoman, determined to stay up until they were done. :) So at 11:30 I was finishing the hem on the dress. The dress was supposed to be for her first day of school, but she has decided that she doesn't want to wear it, she wants leggings and a tunic. I may just have to hold her down and dress her in it myself!
Pattern:
Ottobre 1/09
design # 14, Kerttu tunic
size 122, lengthened from tunic to dress
Look at that cute binding! Little hearts!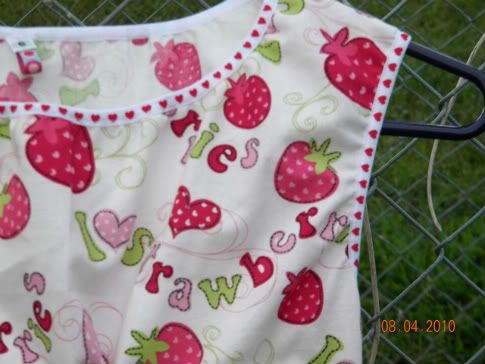 and a long sleeve top
Pattern:
Ottobre 1/09
design # 18, Orvokki top
size 122
I have 2 more things in progress that I hope to finish soon, but Shark Week has provided an excellent distraction this week.