So, you know I haven't sewn much when my last 3 posts are all Kindergarden related! All my free time is spent in the garden, as it is every year at this time. And last weekend was spent painting the living room. The embroidery machine made it out to make up some baby gifts, but beyond that, it's all gardening.
The girls have been working on their fairy garden and we recently painted some fairy houses for them to live in. Now, I read that fairy houses should be made of natural materials and blend in with the environment so that they are barely detectable, but my girls weren't having it. Anything made by them is sure to be colorful and sparkly. They did actually ask for glitter and I had to compromise by mixing some glitter paint into the dark blue paint so that it only had "some" sparkle.
We painted 8 houses total and I then water sealed them with some clear varnish stuff. They were planted in the fairy garden this weekend!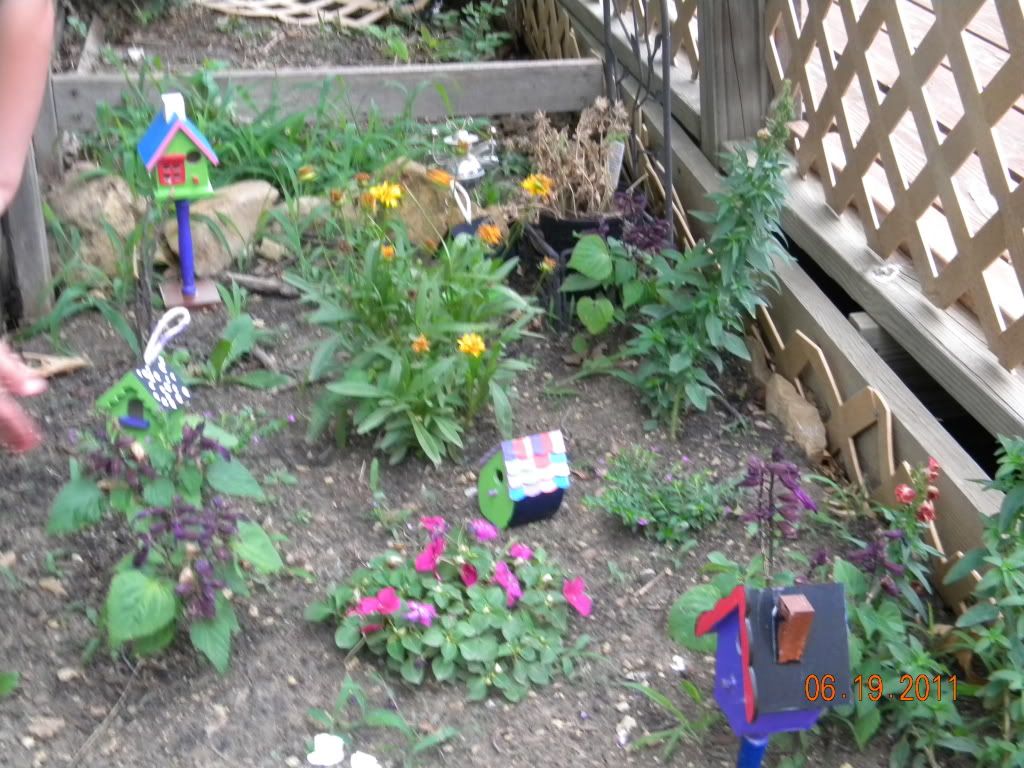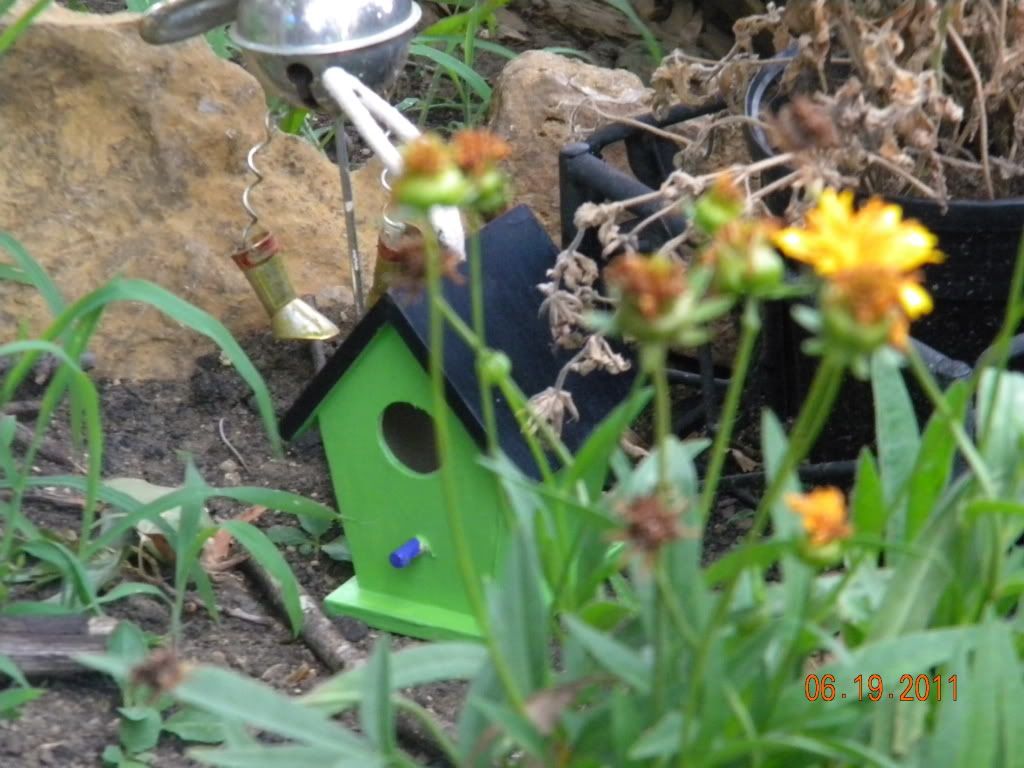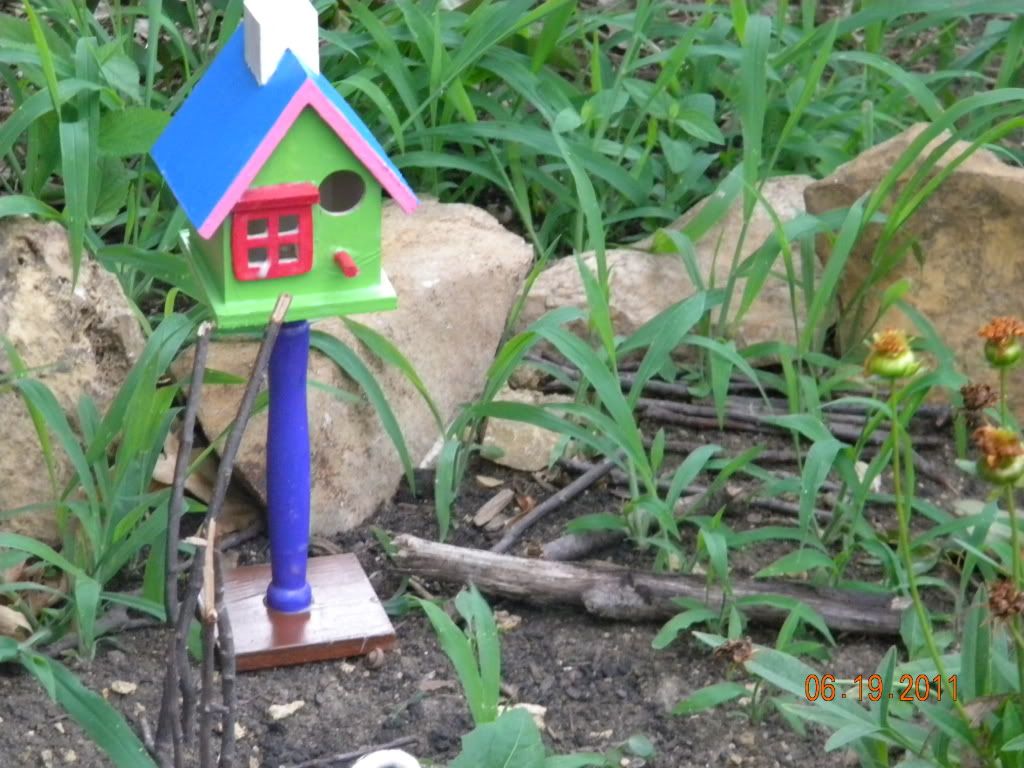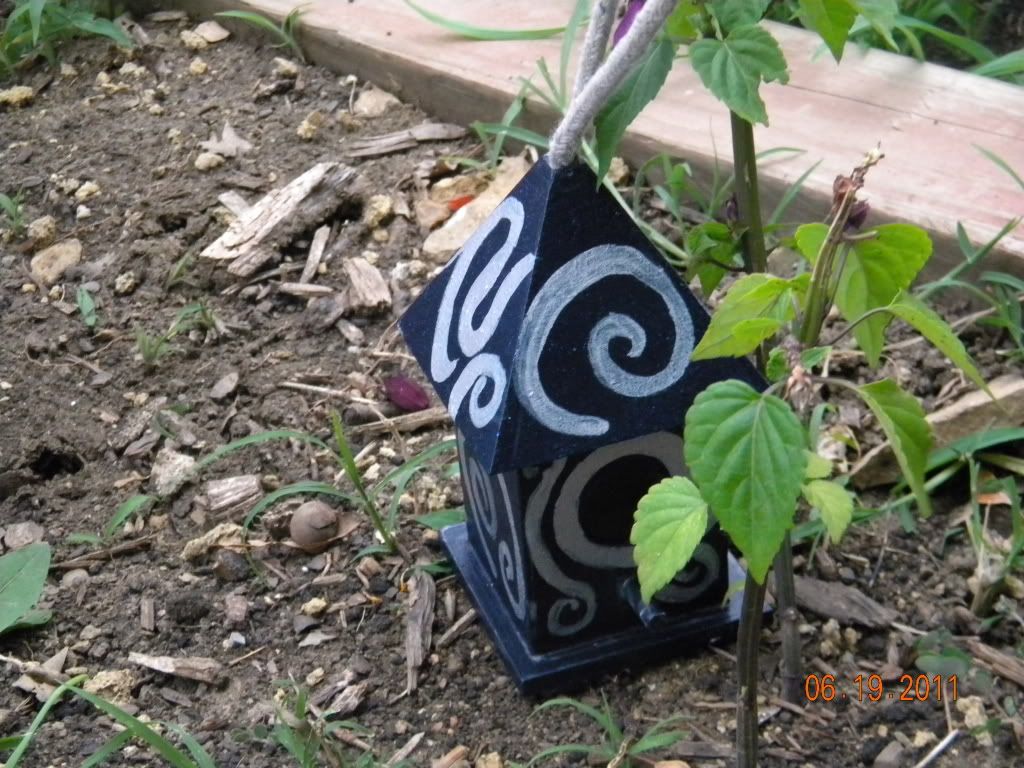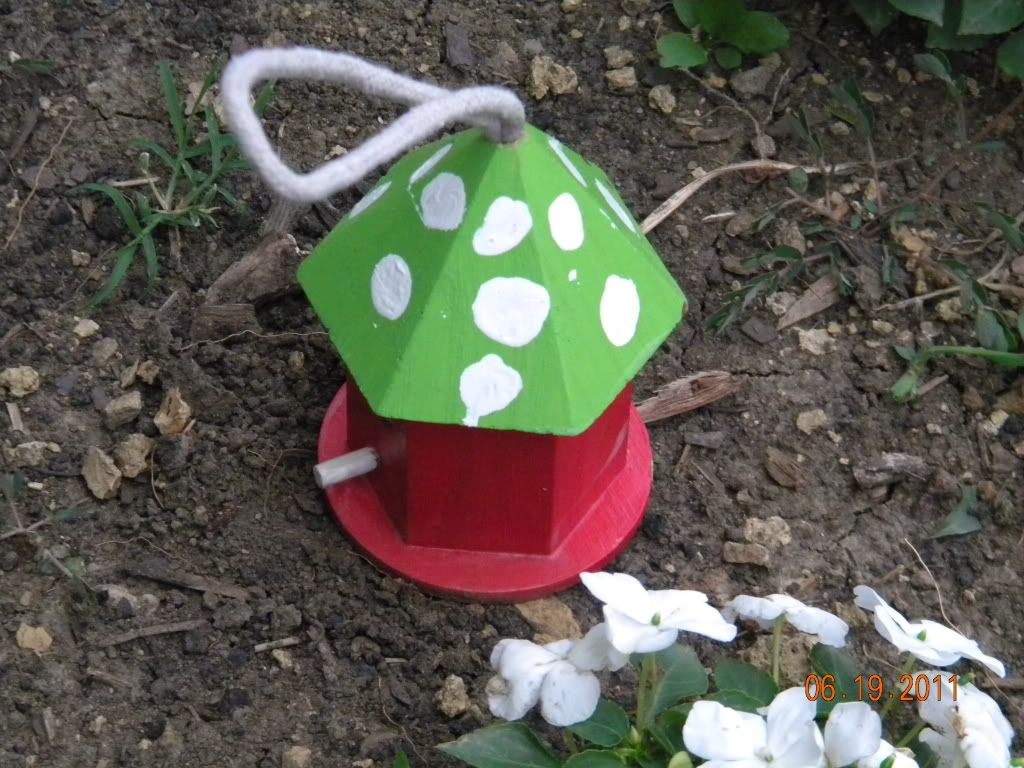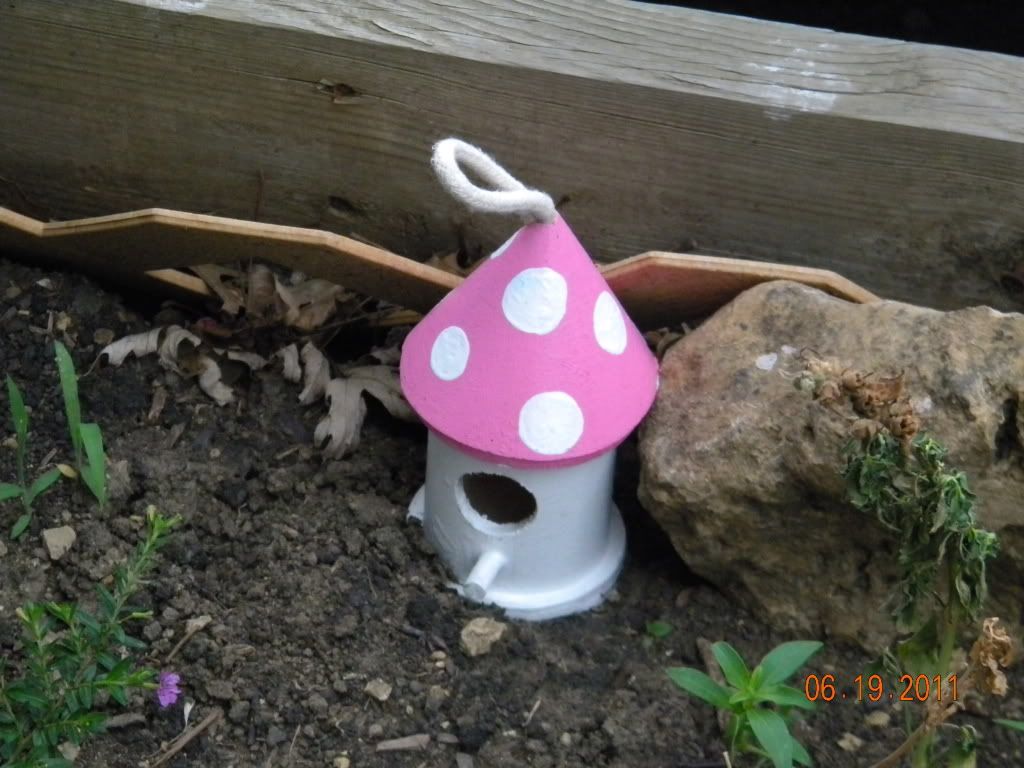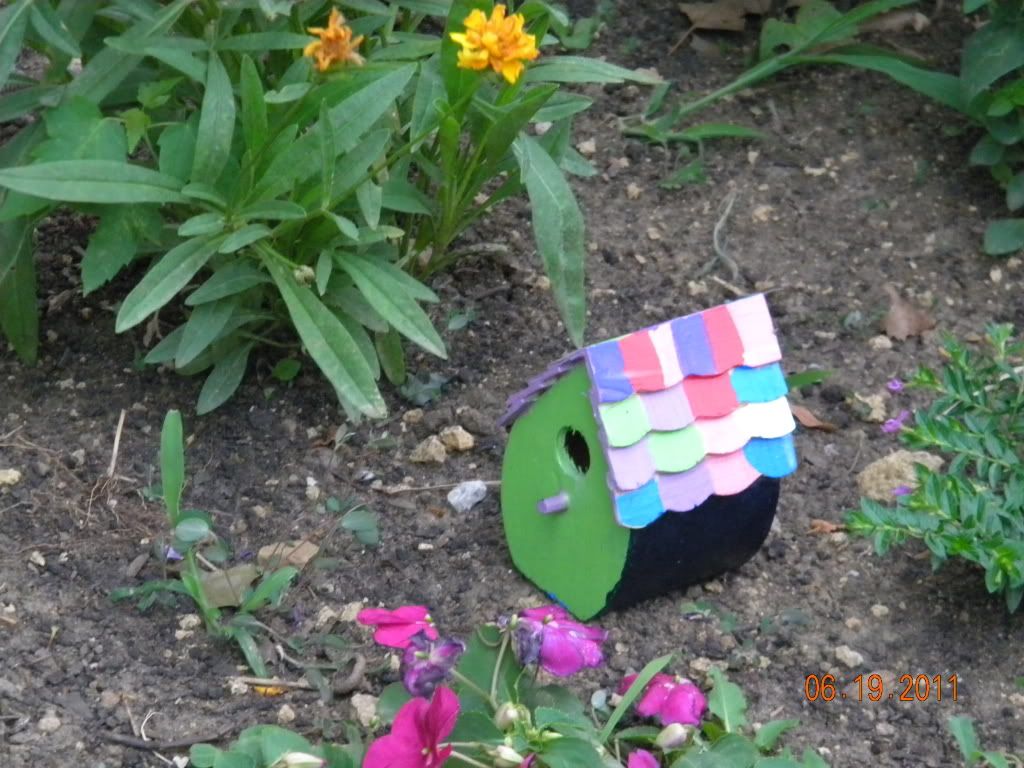 Around the rest of the garden....
I have never grown onions before, so I never knew what their flower looked like! It was by chance that I stumbled across some purple onions this year and I decided to plant them just to try it out. The flower is actually very cool. At first it's just a little round ball with a bunch of bumps under a thin skin. Then the thin skin starts to peel off letting some of the little flower buds out..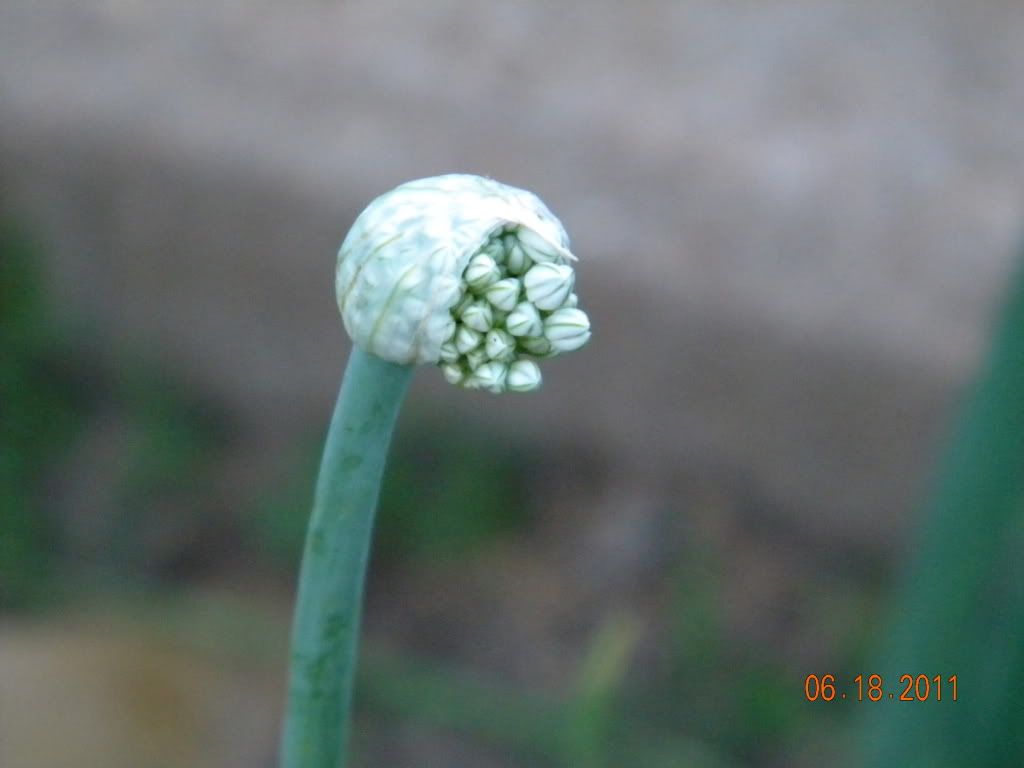 Peels a little more...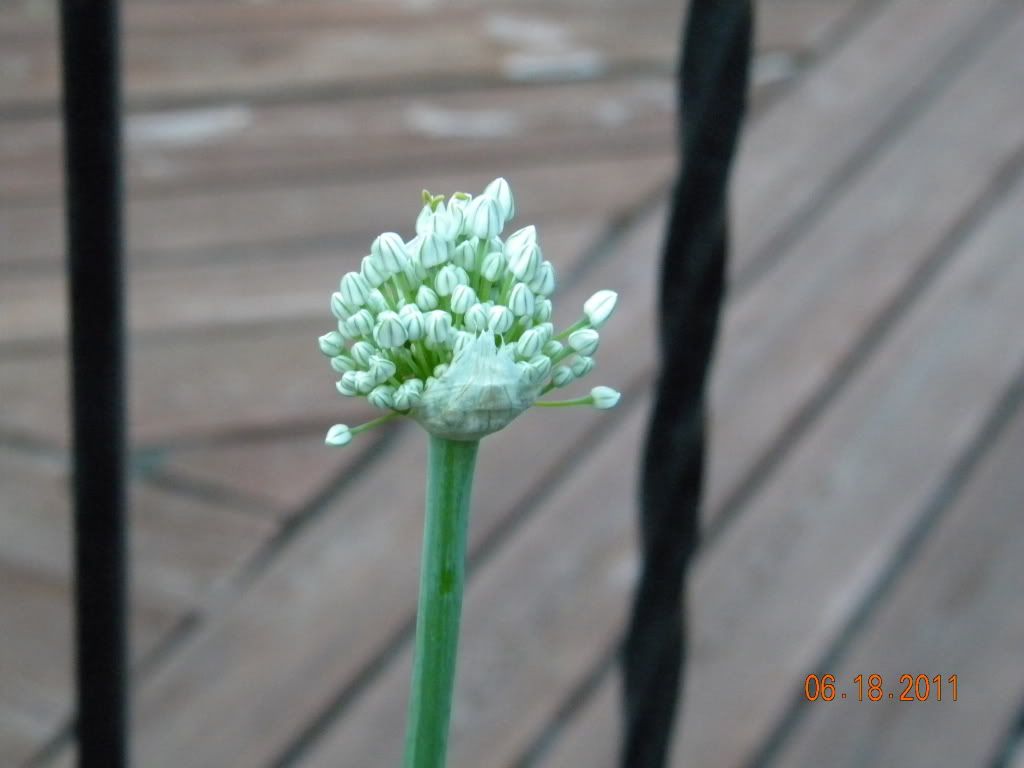 And then, voila! All done!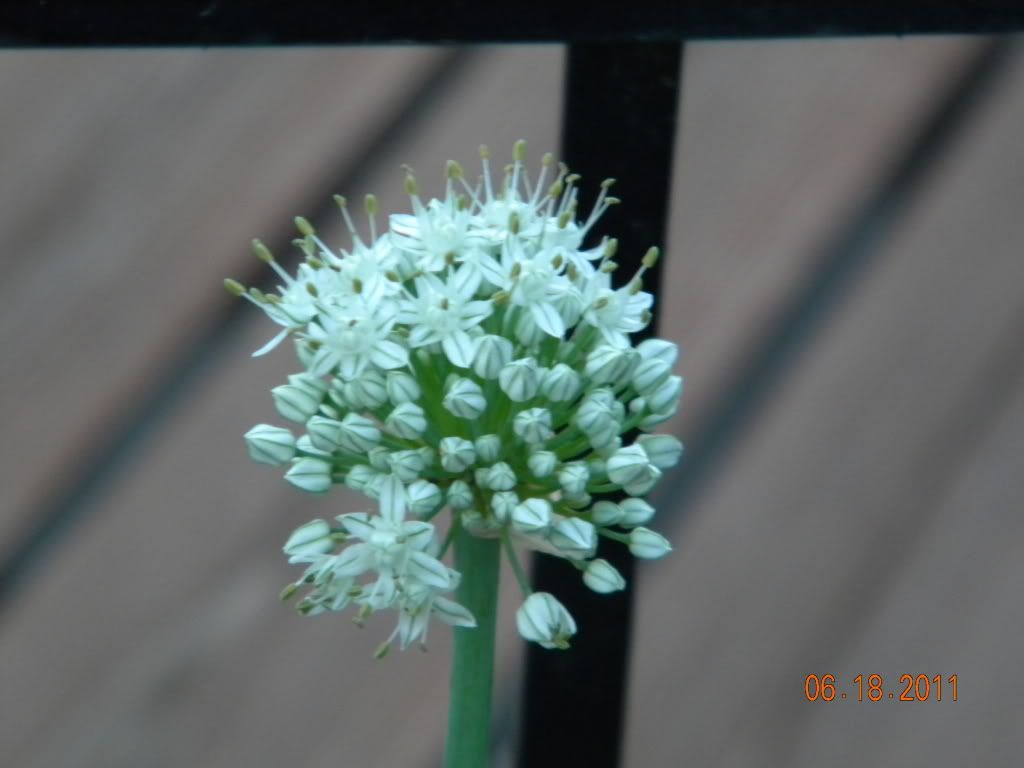 See that little guy? It's a baby patty pan squash.
Right next to his zuchini cousin.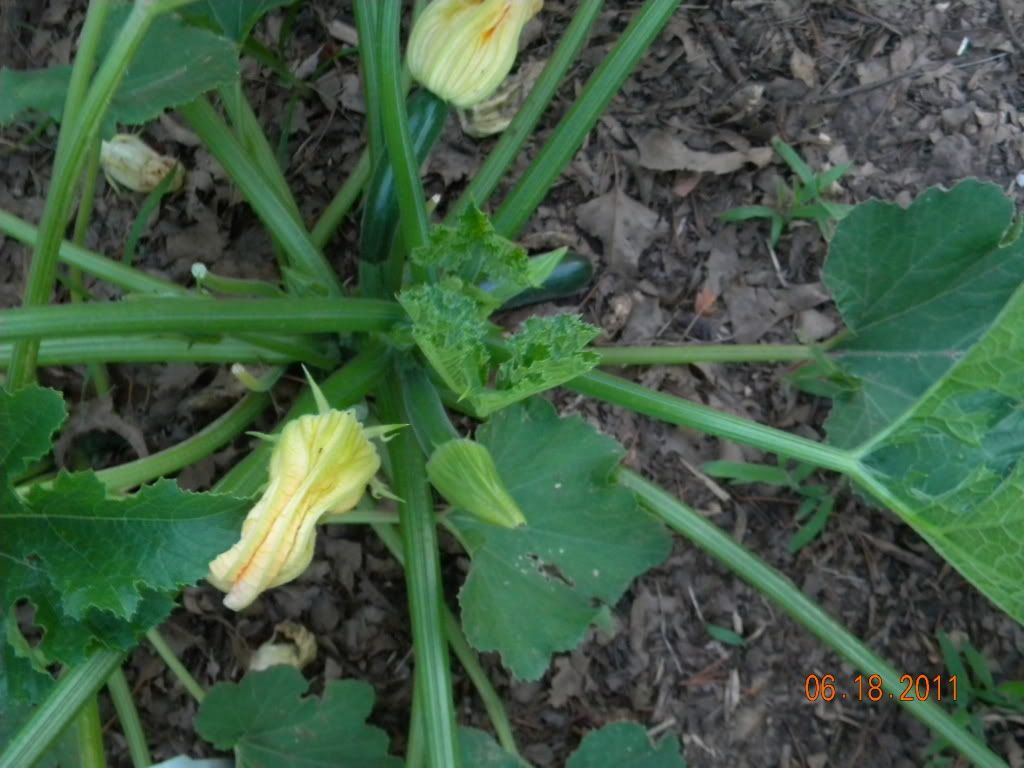 My volunteer whatever is coming along nicely!
watermelon!
Okra. With a side of weeds. Hey, I am just keeping it real. This is how my garden looks sometimes. But no worries, it got weeded right after this picture was taken. I just wanted to be straight with you all..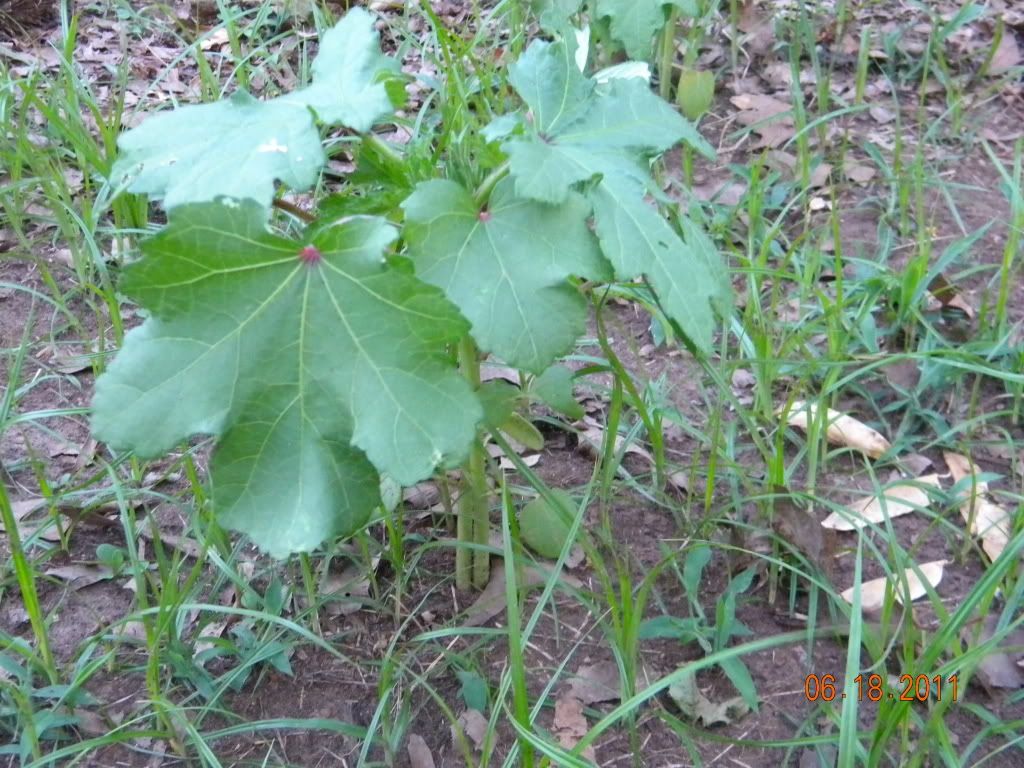 Another volunteer! This guy is a tomato and he cropped up at kind of a bad place also. Right next to another tomato.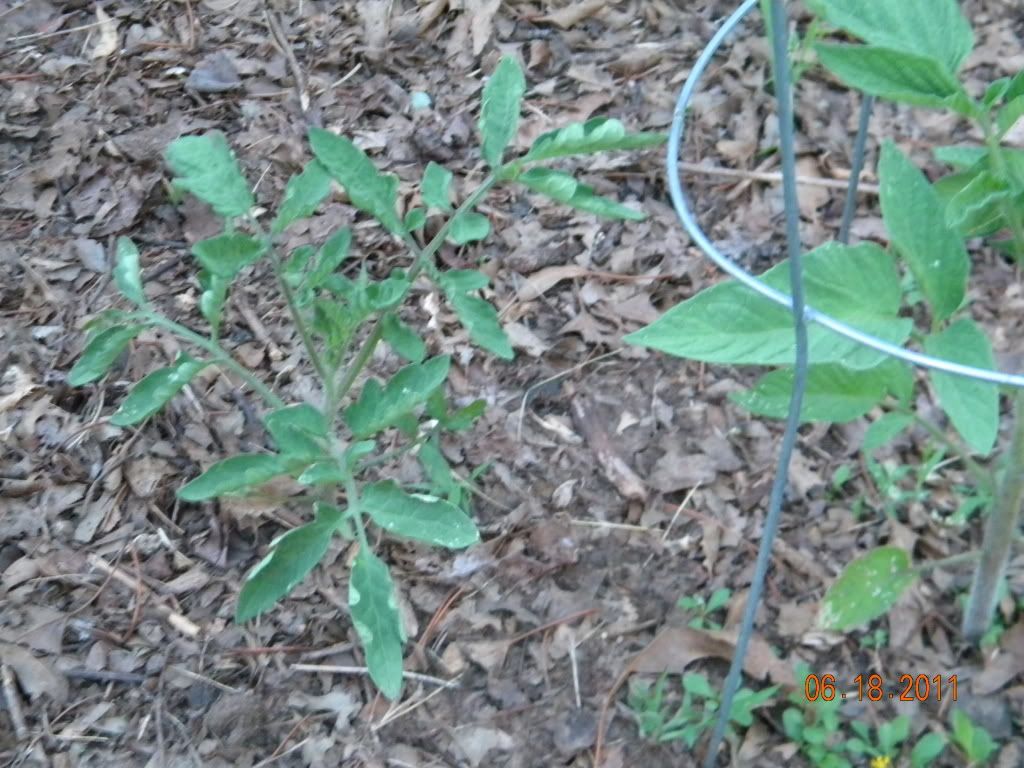 Finally, moon flower. A gardening friend gave me a few sprouts of this a couple weeks ago. She was walking downtown and saw a lawn person pruning the plant so she asked him if she could have a couple of the shoots he was throwing away! He gave her a whole bag of little sprouts that he had dug up. So she gave me a couple and I planted them. Wouldn't you know it, they are doing marvelous! They bloom at night and are beautiful!
If you haven't already, go swing over by
The Inadvertent Farmer
for some other Kindergarden fun!