We have had some visitors to our garden lately. Visitors who like to play in the hose while I am trying to water. Visitors who had to go home wet.... Luckily, said visitors mom didn't care and even had a spare outfit in the diaper bag!
Besides growing a garden for food, I like growing a garden for the enjoyment it gives to others. Most kids who come over are fascinated by the veggies they see growing all around them. Some kids don't even know how veggies are grown. They never get the chance to pick peas off a vine, or pull carrots out of the ground. I like to tell the kids that I grow purple carrots and watch their faces as they try to process what purple carrots look like! Most kids, unfortunately, only see produce in grocery stores. And I am here to tell you, you aren't going to find purple dragon carrots at Dillons. Nor will you find Moon and Stars watermelon, or zebra striped tomatoes.
After kids have a minute to think about purple carrots, they start asking a million questions. Why are they purple? How do they become purple? Why haven't I seen them before? Where do they come from? Do they taste different? I am happy to help kids learn about gardening and to venture outside to find veggies you don't get at Dillons.
Baby Avie!
KK looks like she is thinking "don't let her pick that flower!!"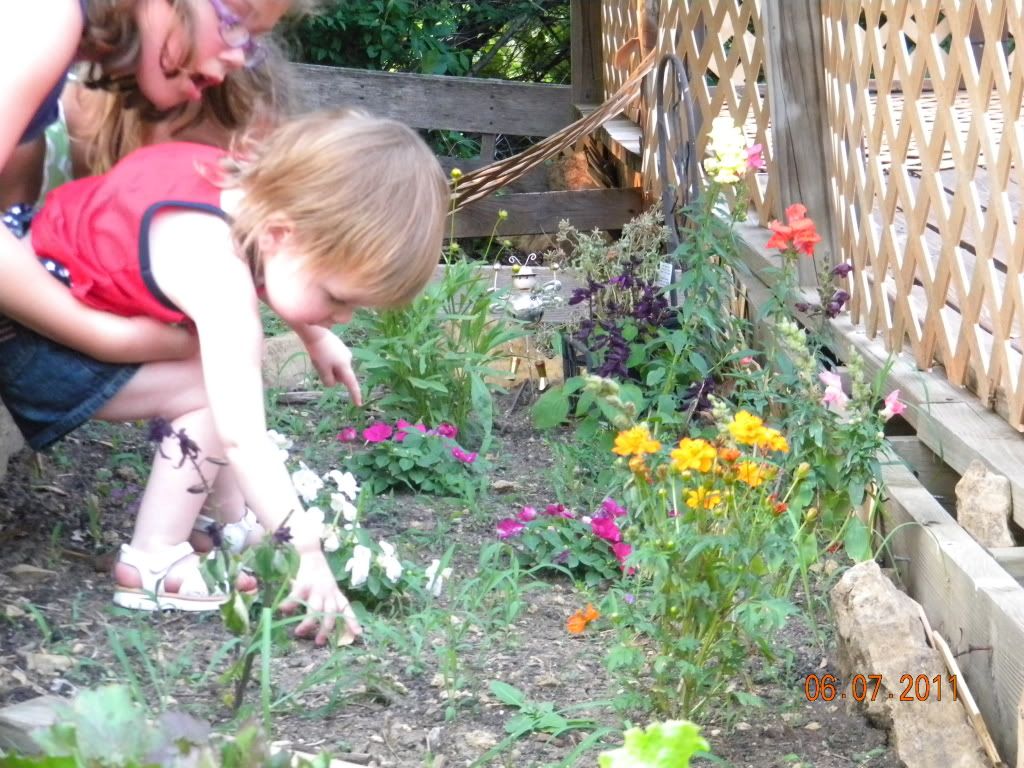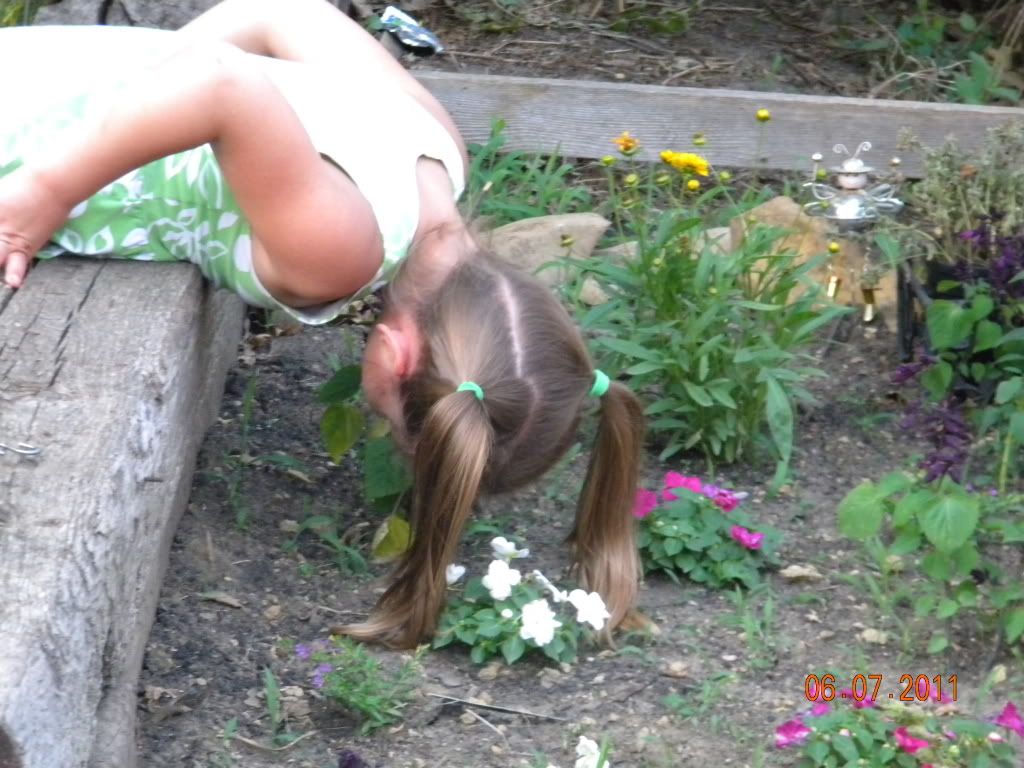 Fairy garden. Those dang fairies are sprinkling grass seeds in the garden beds at night. I am sure of it!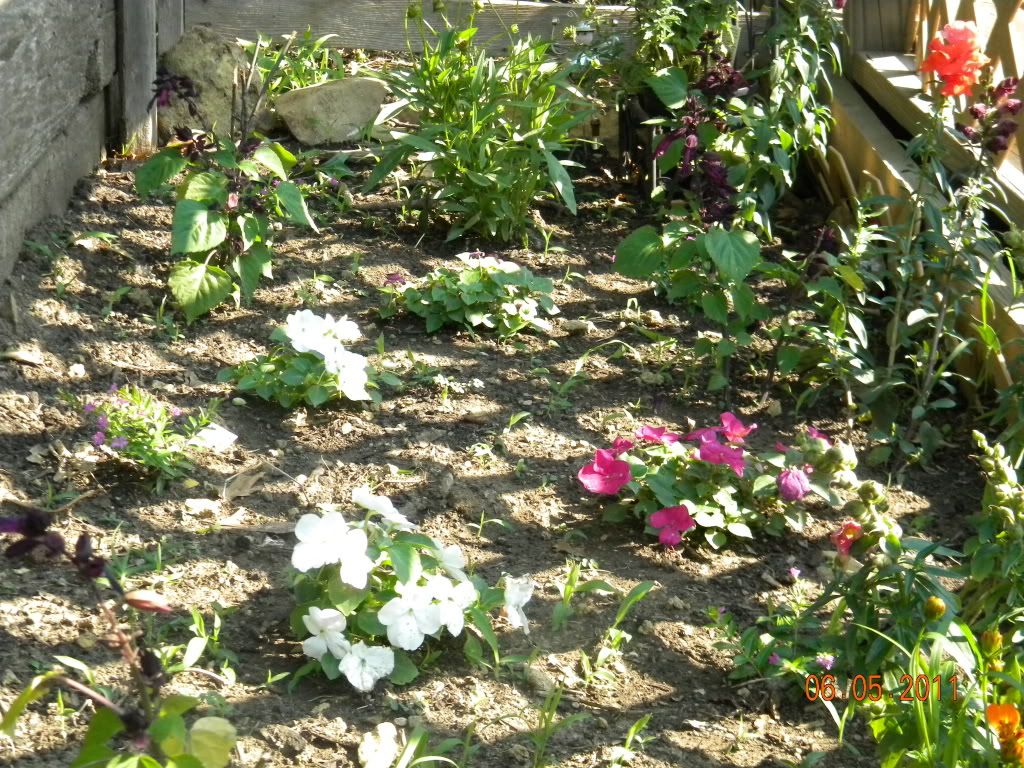 The girls are building a "fort". The pine tree has been dead for many years and the bark is peeling off in big sheets. So the girls are pulling off big hunks and proping it up against twigs to enclose a space under a weed/bush that got out of control. They like to sit in there and read and play in the dirt.
Water works!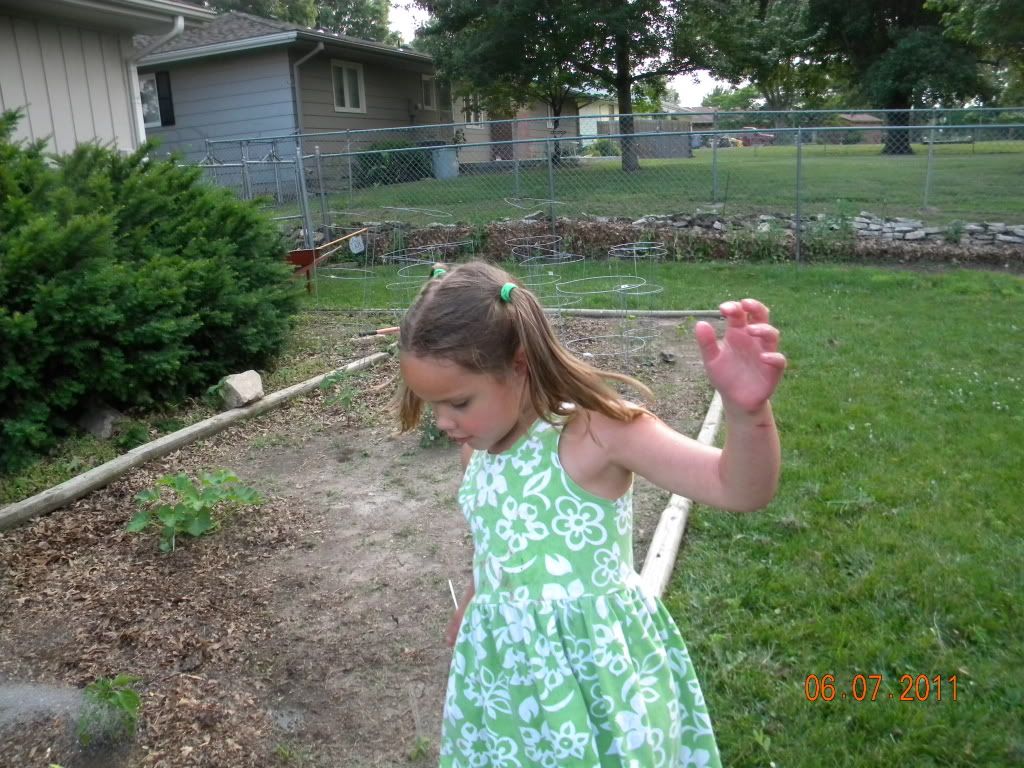 Dang kids, I am trying to water.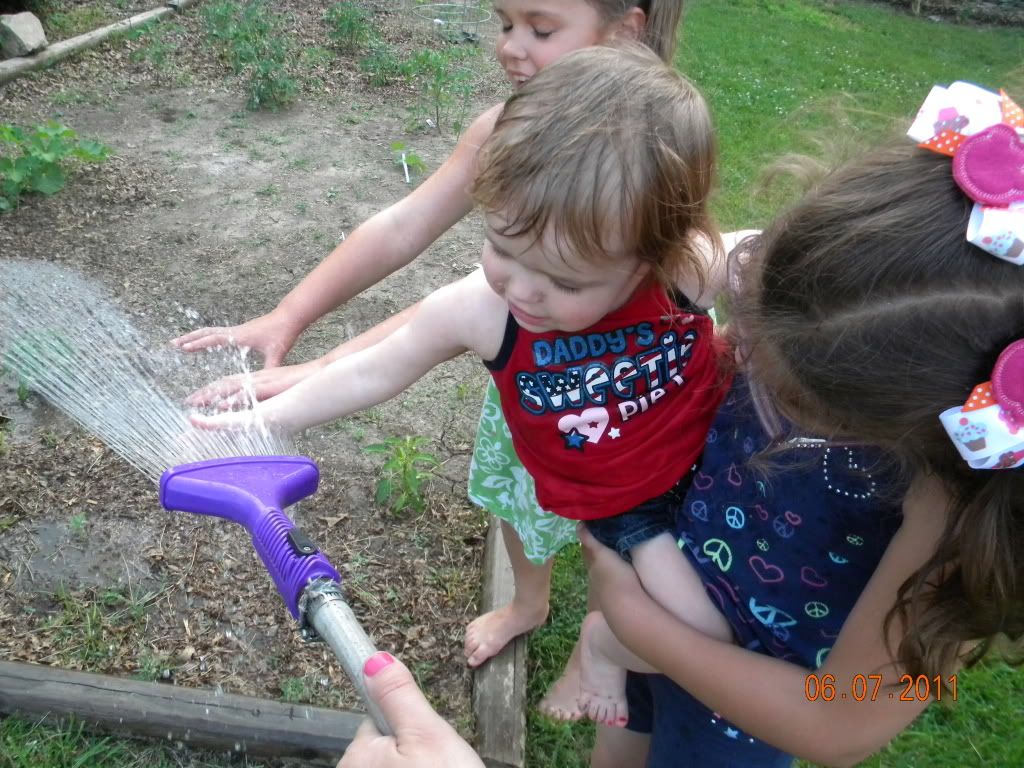 Ok fine. If you want water, I'm going to give you water.
Mom= 0
Kids= winning!
In other gardening news, we had our first pea harvest!
Potatoes that started in the compost pile. Doing good so far!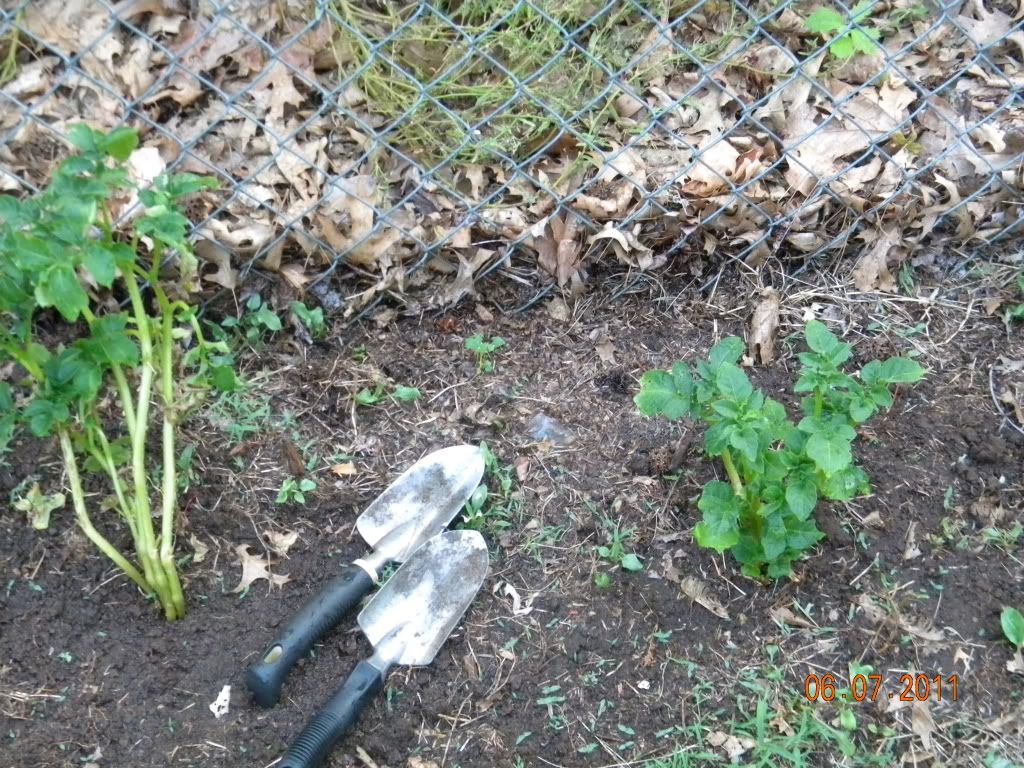 Squash blossoms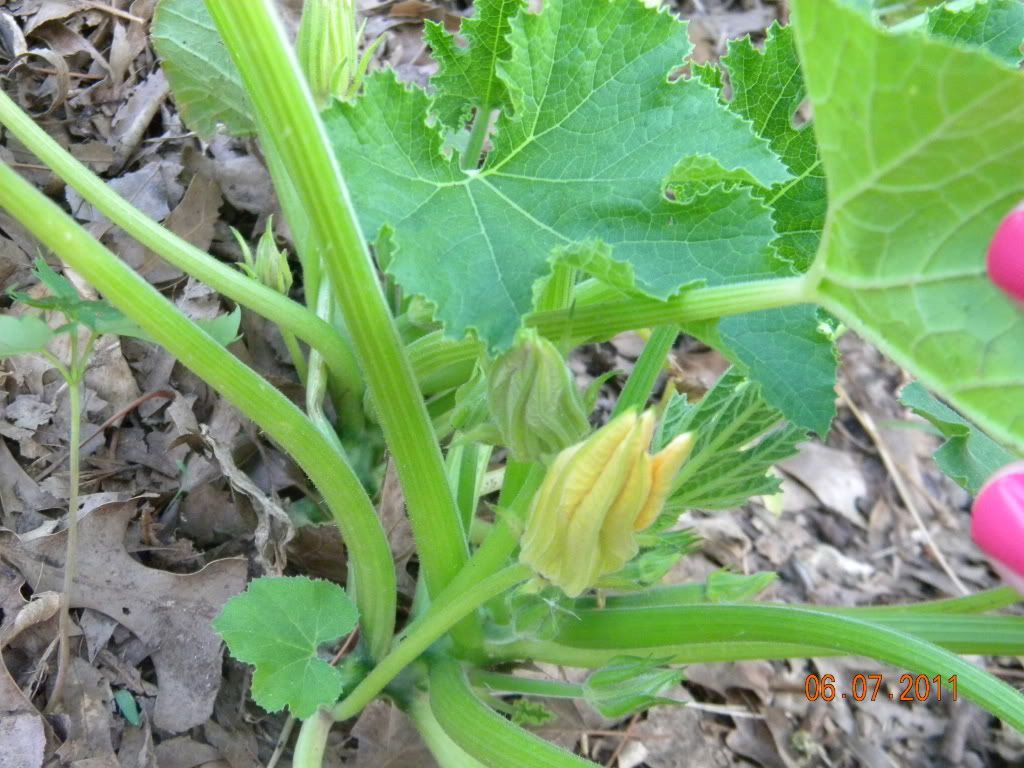 first cherry tomatoes, first tomatoes period!
Previously mentioned purple dragon carrots
Finally, look at all those cucumber blooms!!