Since my girls love hair pretties I have been making lots of them in summer designs. Forget sewing, welcome to my hairbow making factory!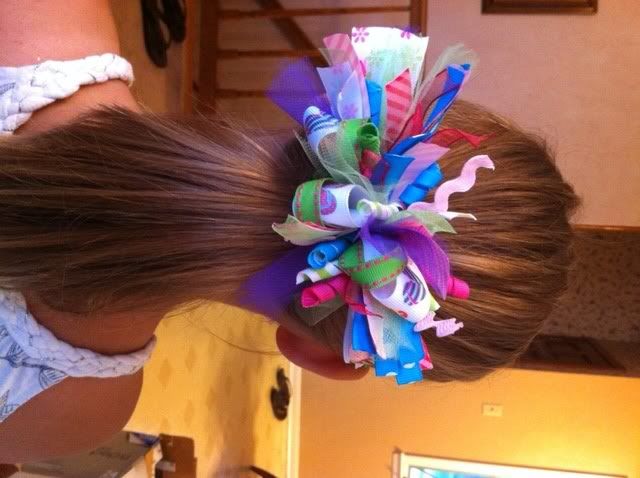 For 4th of July. Still need one more at a minimum. 3 more at a maximum! The girls like to wear 2 each, but I may not have enough time to make 3 more.
Bows with Hair stitchies in the center from GG Embroidery designs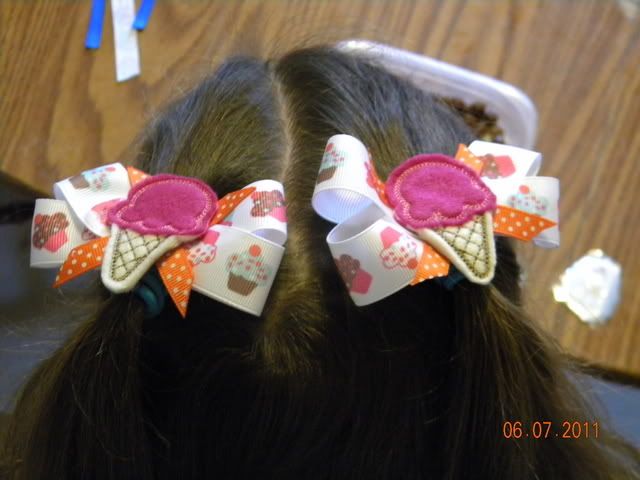 Oops, got one of the ice cream cones glued on wrong side up!
Nin needed some new undies, so I made 8 pairs. All out of scraps! I experimented with the leg openings and waist band and in the end she prefers the legs and waist bound in cotton/lycra rather than the elastic. So next time, I will skip the cool elastic and stick with the cotton/lycra.
Ottobre Design 6/2010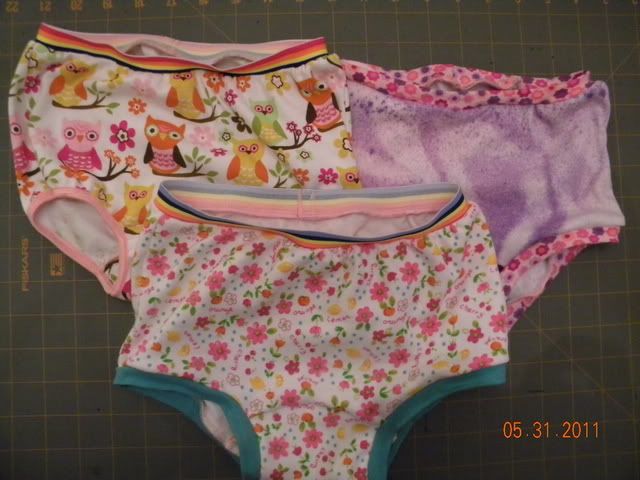 Ottobre Design 04/04