Like I need a new purse, but I wanted to test this pattern out before using it to make a diaper bag for my sister in law. You may remember that I started out making handbags and as a result I have all my own patterns that I sketched out, so buying a purse pattern is very difficult for me! But I liked this bag, so I went for it. It is the Kati Cupcake, My Favorite Bag pattern. I am disappointed in the pattern overall. There were a couple errors and the bag is similar to one I already make for diaper bags. This has grommets and a tie, but other than that the dimensions are similar and the outside pockets are similar. That will teach me to buy a purse pattern!
At any rate, I think this would be perfect for a diaper bag because it has 12 pockets!! And it is the size of a small country. I bet I could Avie in this purse also.
All fabrics came from Hobby Lobby and again, the pattern is a Kati Cupcake pattern.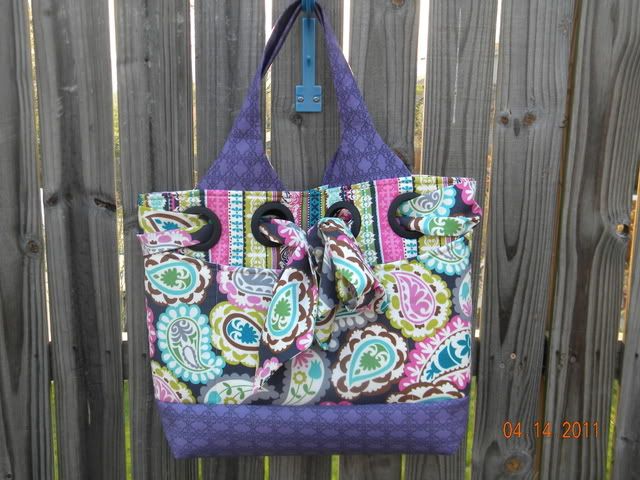 Pockets on the outside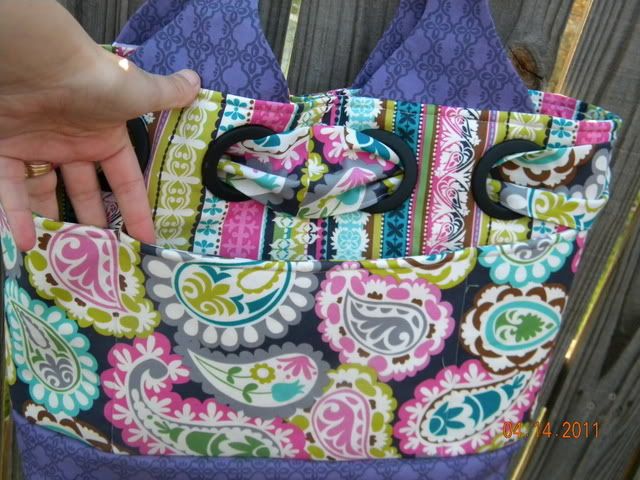 Pockets on the inside
For size perspective!