The hubster recently surprised me with a new machine. I guess the word surprise is a bit of a leap, it was more like he gave me the money and I bought it for myself. :) I have been coveting an embroidery machine for a long time! I chose another Brother to match my other machines. It had great reviews and was in my price range. So it showed up on my doorstep last Thursday and I have been practicing the last few days.
I chose the Brother PE770. The best part about this machine is that it has a USB port so I can download designs from lots of online stores, transfer them to a thumb drive and then plug that sucker right into the side of the machine. And the machine itself comes with 136 designs already loaded. The designs and options out there are endless!!
Here she is!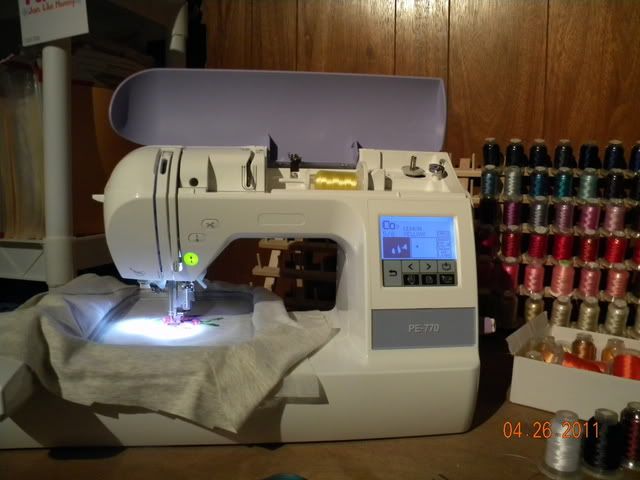 Here are the first few designs that I have made.
Butterfly that is actually one of the Brother designs.
Floral design that is also one of the Brother designs.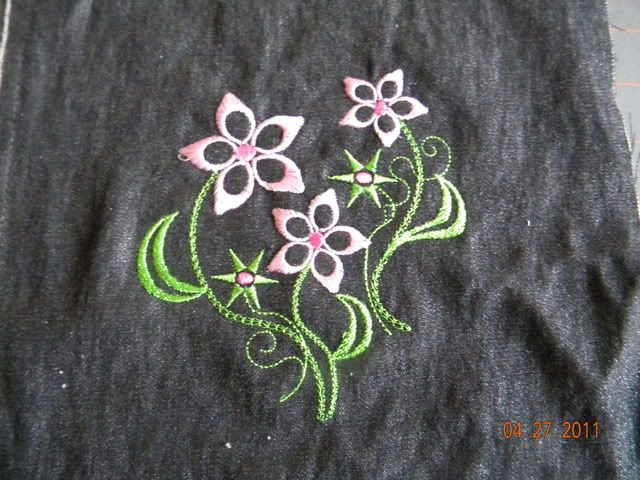 An ant that I downloaded from somewhere. I thought the ant was appropriate since we have them in the house right now. Thanks to the Not Me Ghost, they converged on my bathroom trashcan after a popsicle wrapper.
A fish from StickBaer a German embroidery site. This was part of a set of designs that I purchased. I think he may make it onto a shirt for Avie.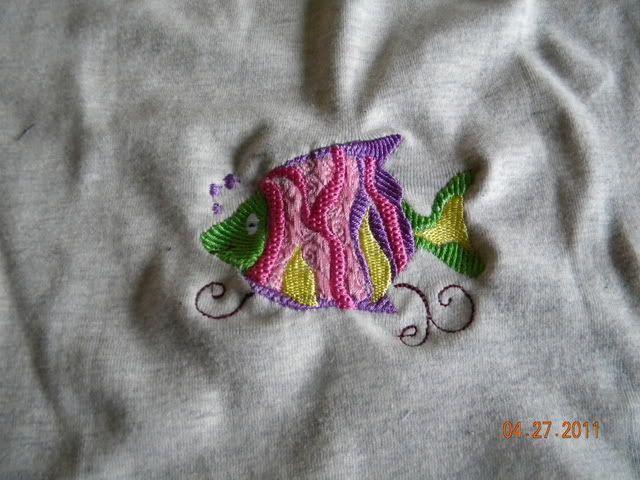 My only problem now is that I spend way too much time perusing embroidery sites....