I have been sewing everyday since last Saturday so I finished off a lot of projects. I started with itty bitty baby clothes just because they were cute, then moved on to big kid clothes.
First up is another tunic for KK. I made her this pattern before in a sweatshirt fleece with hearts and she asked for one to match every pair of leggings she has. A little much, but then this cute french terry came in the mail from a Cyber Monday order I placed so I got the pattern out again....
Pattern:
Ottobre Design 1/2010 #30
Size 128
Next up is a birthday present for a little girl we know who is turning 4. She is having a costume party this weekend (wait til you see our costumes!!) I wanted to make a skirt and matching shirt. So I set out to find my Farbenmix Redondo pattern but ran into the Insa first. And it just so happened to be traced in the size that I needed. It was fate! I can't decide if I should use the Cricut and make a tree stencil to add to the shirt. And now that I have put it off so long I am afraid I have run out of time.....
Pattern:
Skirt- Farbenmix Insa
Size 116
twill top layer with a ribbon hem and a denim under layer.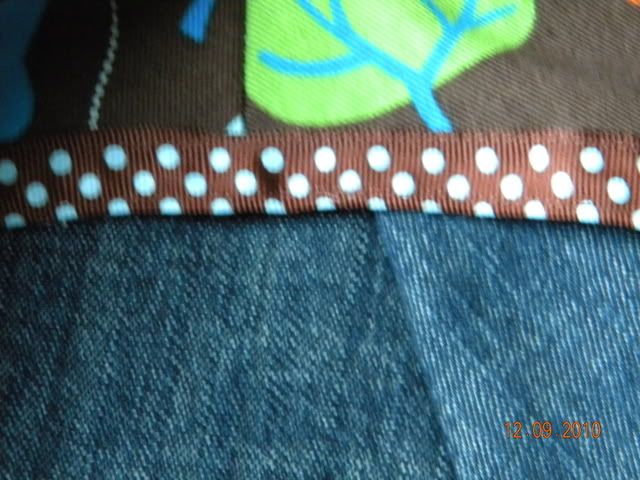 Pattern:
Shirt- Farbenmix Antonia ( I know, I know. I use this all the time...)
Size 122
Together