My mom works for a local university and every year the President and his wife hold a breakfast for all employees. It's called the Strawberry breakfast because it features a buffet of delicious strawberries and all the toppings you could imagine! Whipped cream, powdered sugar and chocolate to name a few. In addition, they have all the traditional breakfast foods.
Last year my mom invited my 20 year old brother, but at the last minute he didn't want to get out of bed to go so she decided that she wasn't inviting him anymore! So KK is next in line! But I decided at last minute that she can't possibly go to a strawberry breakfast without a strawberry dress. So I went shopping for the fabric and downloaded the embroidery files and set to work making this thing 2 days before she needed it! Now, I didn't have a lot of time and I hade a million other things to do but I needed to make time for this! I guess I spent about 7 hours on it over 2 days, including staying up until almost midnight one night!
Hubby thought I was crazy and at points I was beginning to doubt myself, but I got it done! I did have to leave off one of the embroideries since I just didn't have time, but I think the dress is spectacular! I have made several Feliz's before but none with this much detail!
Pattern: Farbenmix Feliz
size: 140- the largest size, boo!
Embroidery- Tinimi
Front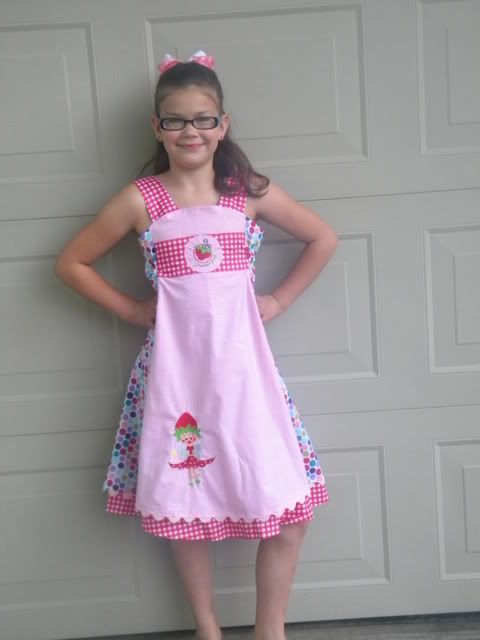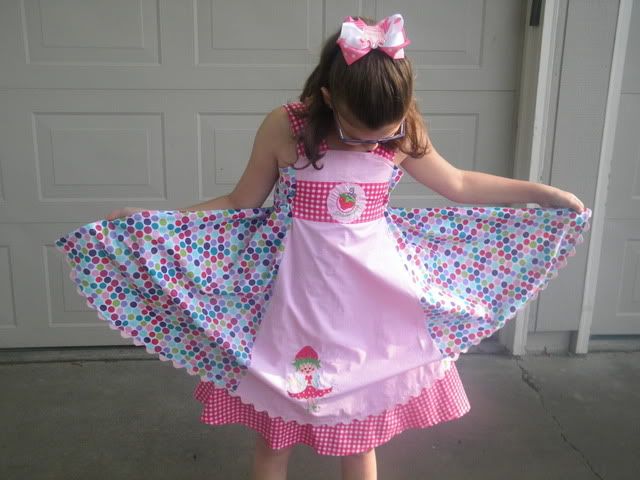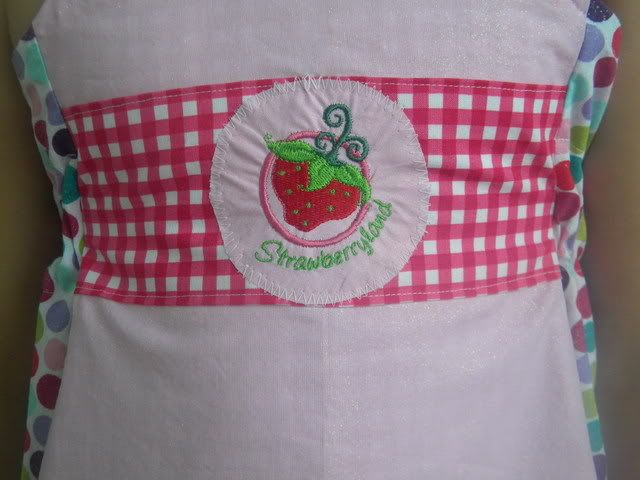 The best part about this dress? The ruffles!!!! After one look at it, KK said, I love how it's so big and fluffy! The ruffles started with 440 inches of material that was 3 in. wide. That is 36 feet! Good thing my serger ruffles! Here is the back before putting it all together..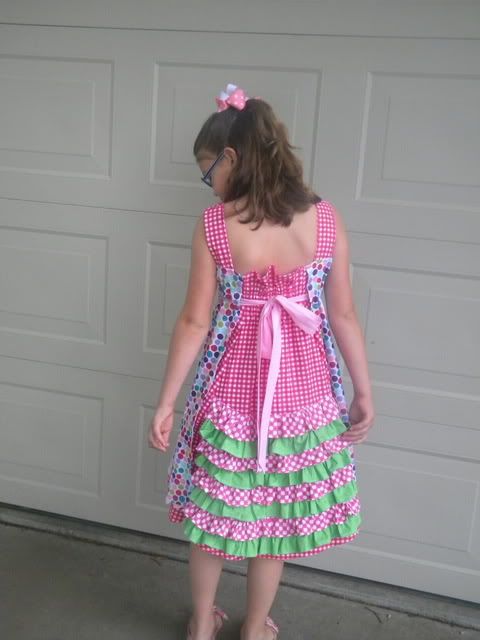 And the twirl factor is pretty awesome...
This girl twirled all day!
With my mom!
Here is Nin's party dress version! She wore this for probably 3 years until it was so short it was inappropriate! We passed it down to another little girl though.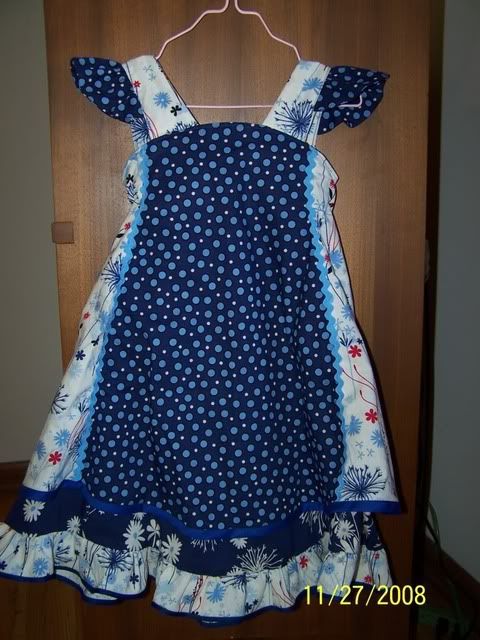 A brown and pink version....
And a Christmas version...