I recently purchased some new Farbenmix patterns and one of those was the Farbenmix Amelie. It is so simple and can be "girlied" up in so many ways! And you know my girls, pretty much anything with pink, sparkles, ruffles, frillies and glitter is great.
Neither of them need any clothes at the time moment, so this tunic was for creative purposes only. Meaning, it wasn't needed but I just wanted to make it so badly!
Pattern: Farbenmix Amelie, size 140
Embroidery: Huups,
this one in particular
.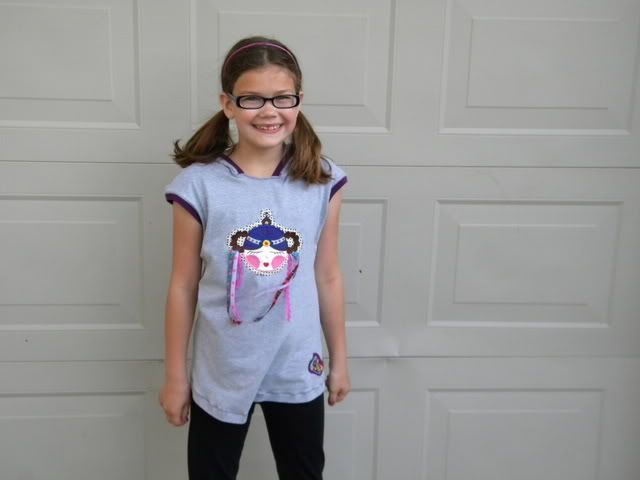 This sucker has 3 different embroidery sections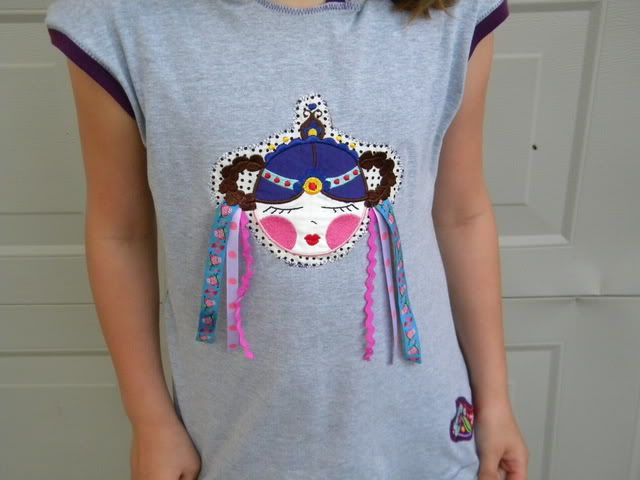 The hood
I had every intention of making matching gray capri leggings to go with it. But, I ran out of the gray cotton lycra I used for the top. So she just wore black leggings. I promised I would make her some when I ordered gray cotton lycra next. But let's face it, by the time I get anymore back in stock, she will have A) outgrown the top and B) forgot I promised to make her gray capri leggings. ;)