Growing up in California my hubby mostly wore shorts and t-shirts. Even though he has lived in Kansas for nearly 2 decades he still wears the same style of clothes, which may not always be weather appropriate! And I wonder where Nin gets that from....
He has complained in the past that I never make him anything, but the truth is I was always a little intimidated by men's clothes. In order to look non-homemade they need a lot of details in them. I used SG (and our anniversary) as an opportunity to challenge myself. He was very appreciative and even wore them to our anniversary dinner!
Pattern: Kwik Sew 3884
Size XL- I made an XL based on his measurements but probably could have gotten away with a L. They were a tiny bit big at the waist and I needed to adjust the waist some. I also added length because he has the idea that men shouldn't wear shorts that come above the knee.
Look at this waistband! A real metal zipper, a real jeans button and belt loops! I also topstitched these suckers within an inch of their life! Hopefully they will hold up!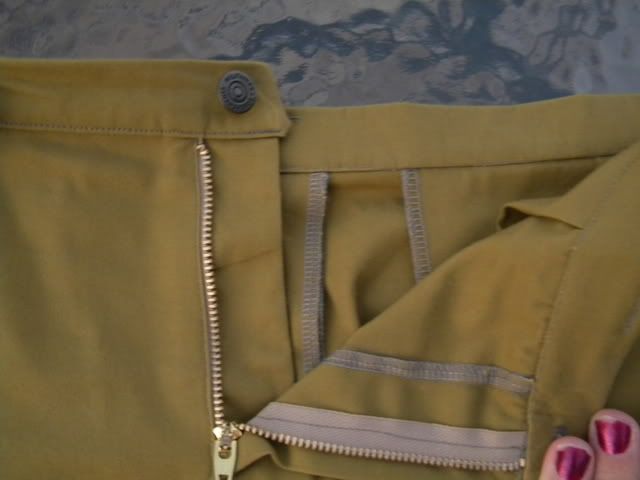 The only part I had trouble with was the welt pockets. I had never attempted welt pockets before and they are ok, but not perfect. And when I look at a garment I have made, I only see the flaws! He doesn't seem to mind though!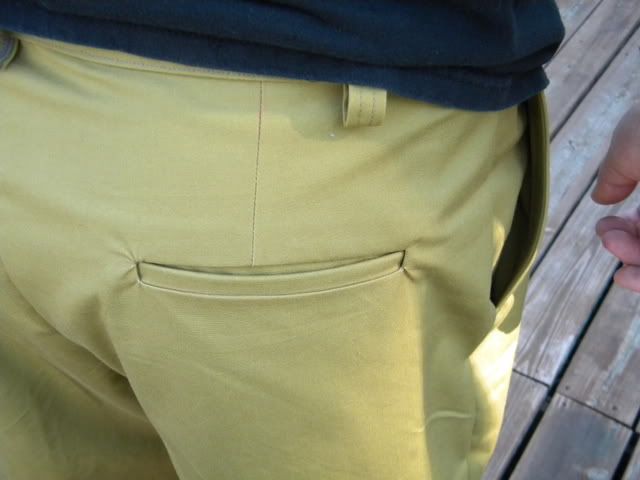 Front pockets