I love to shop at Goodwill for unique t-shirts and such. I go to Goodwill to find clothes that I can cut up and turn into other clothes! Here are a few shirts I made for Theo Leo out of Goodwill finds!
Pattern: Ottobre Design 1/2010 #6 size 86.
First up is the Mystery Machine! This was an adult size L t-shirt and I used part of the front and back, and the tag from the original shirt.
Next is a Halloween shirt. This was an adult XL t-shirt.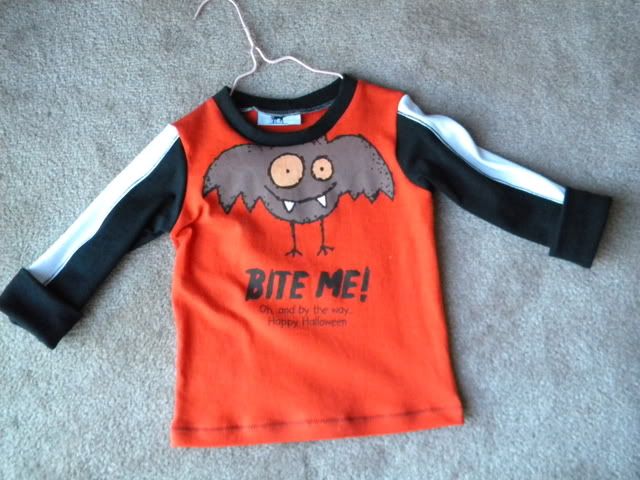 And a motorcycle shirt. I really just love the colors of this one! It was originally a baby romper. I picked off the pocket from the front and added it to the shirt. Then I used part of the front to create the stripes on the sleeves.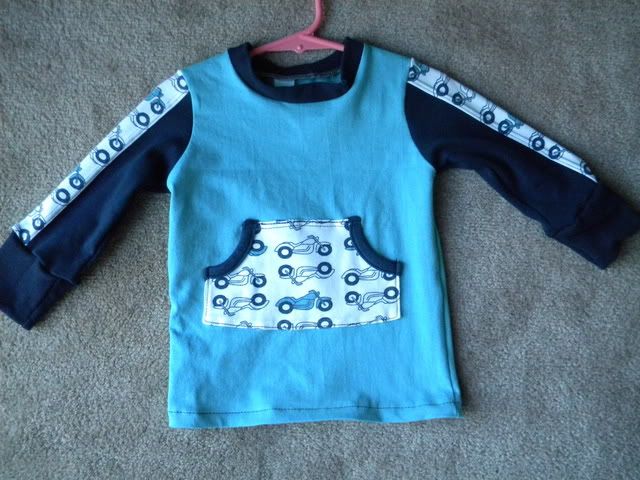 I really liked the romper and almost didn't cut into it. But I don't know of any babies who are that size..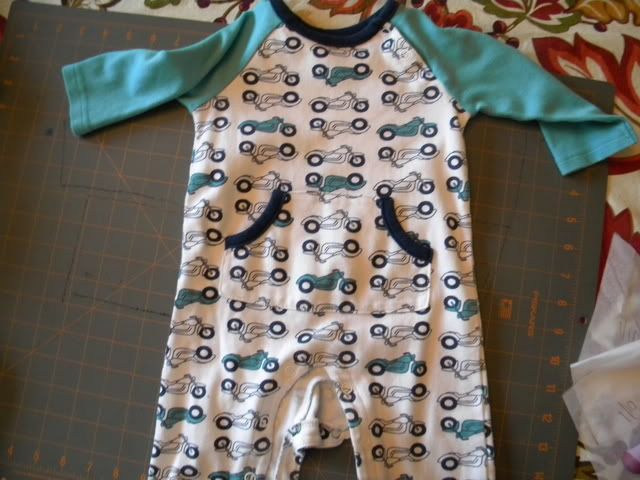 And finally, this is not an upcycle as I had this fabric in my stash since Theo Leo was a small baby!