The garden has ramped up production over the last two weeks and we are consistently picking veggies every night.
Cucumber is growing out of his space
Hello honeybees, thank you for all your hard work. Maybe next time though, you could pollinate the watermelon instead of the zuchini. Zuchini is plentiful right now. Thanks.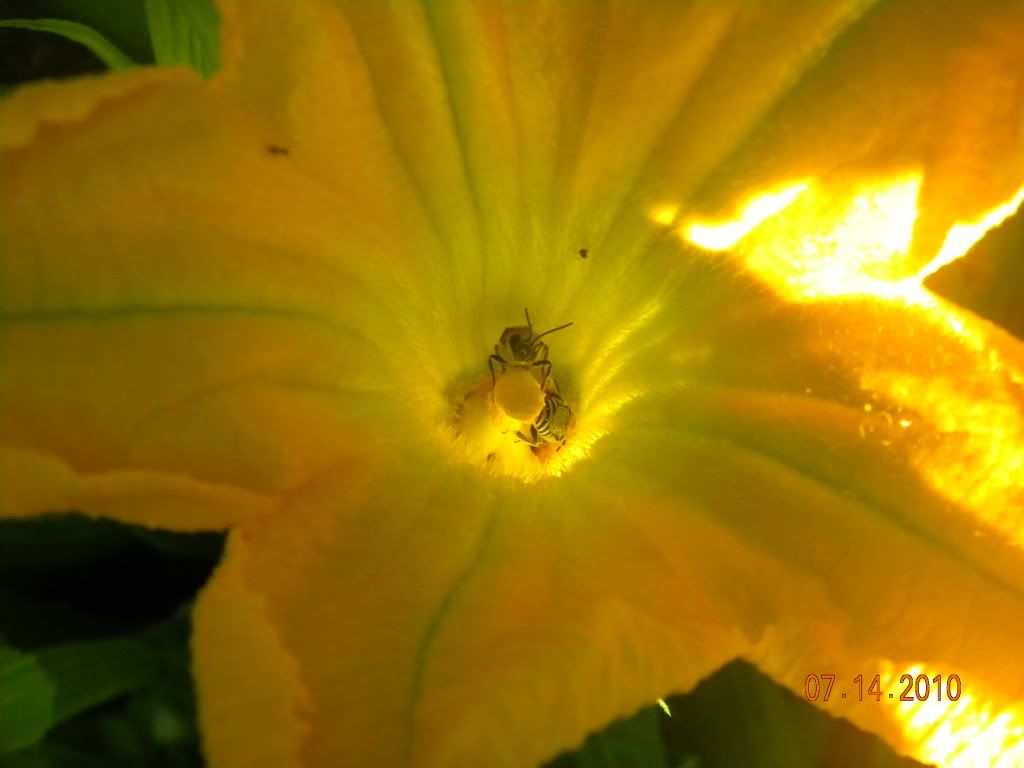 jungle of tomatoes, 6 plants here including 4 hybrids, 1 heirloom and 1 volunteer from last year that I have no idea what it is. I have one more plant that is across the yard currently being swallowed by the cucumber plant.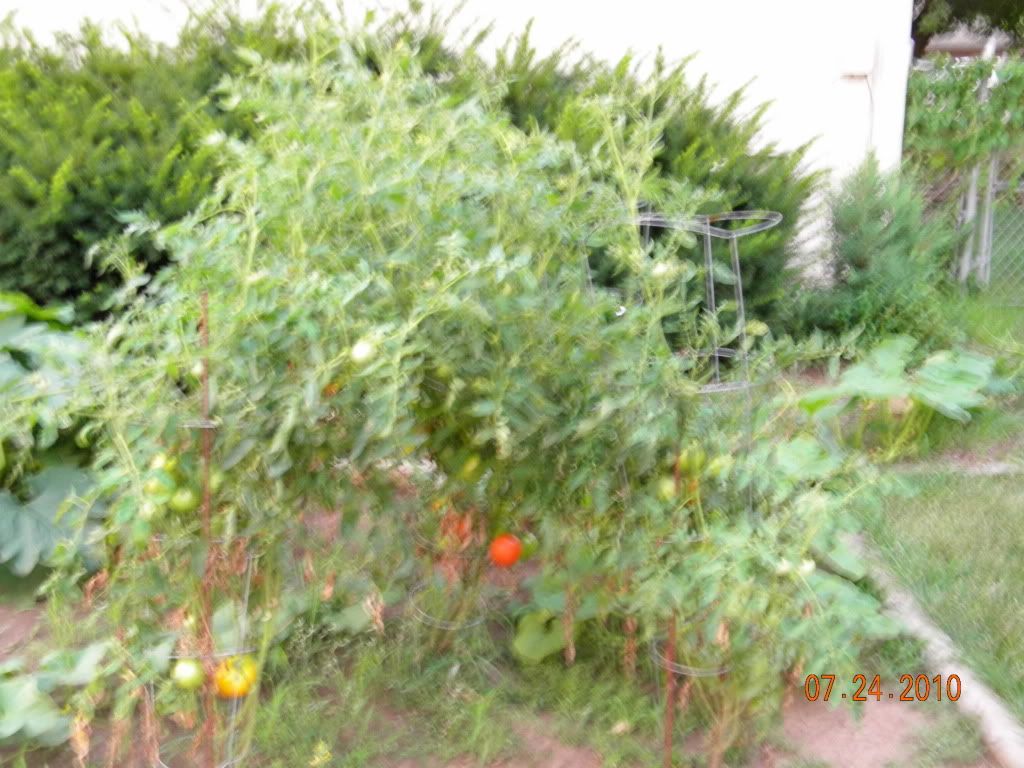 canteloupe that is growing like crazy. It is taking over the whole garden. (zuchini in the background)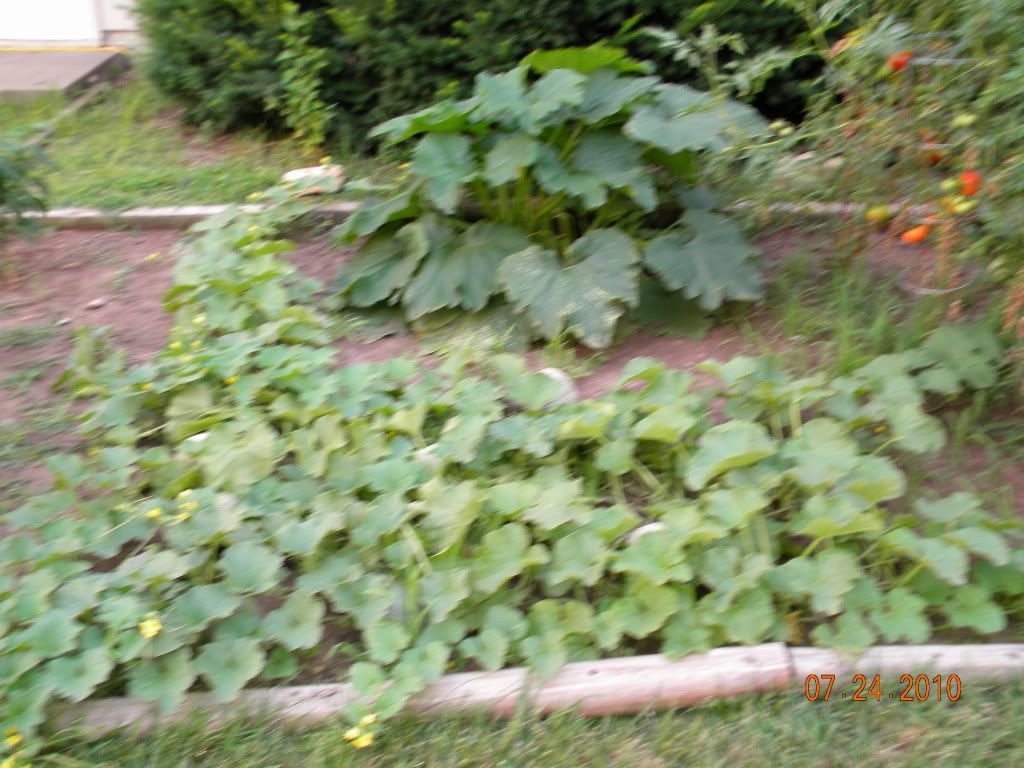 baby canteloupe. Isn't it cute!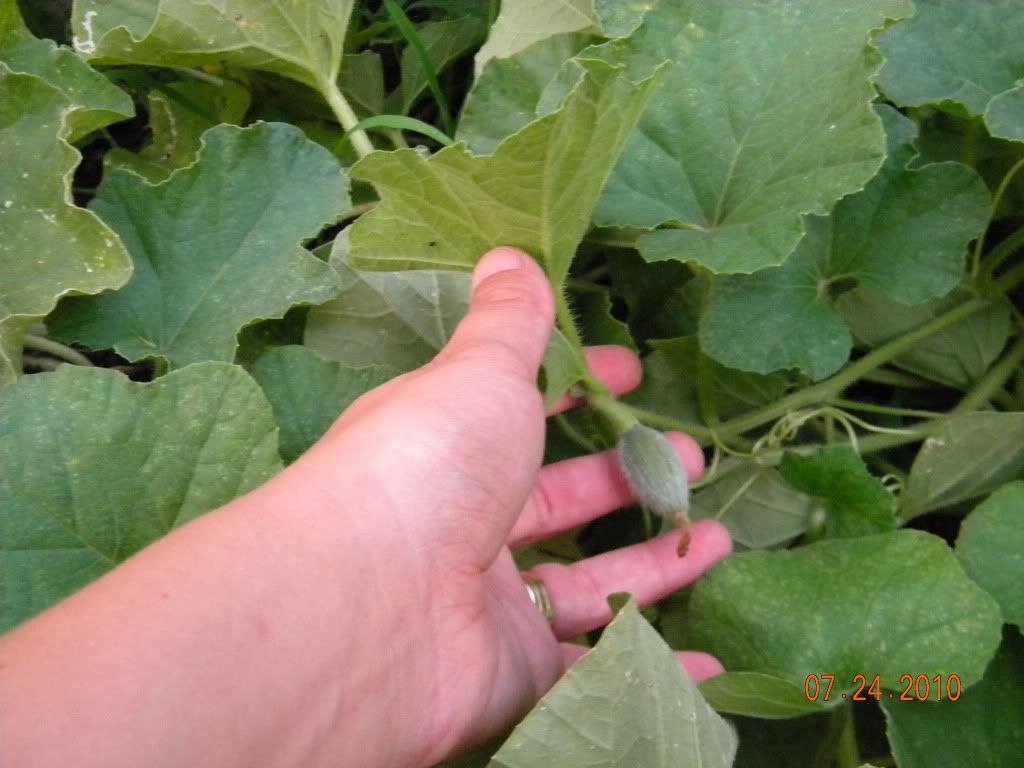 peppers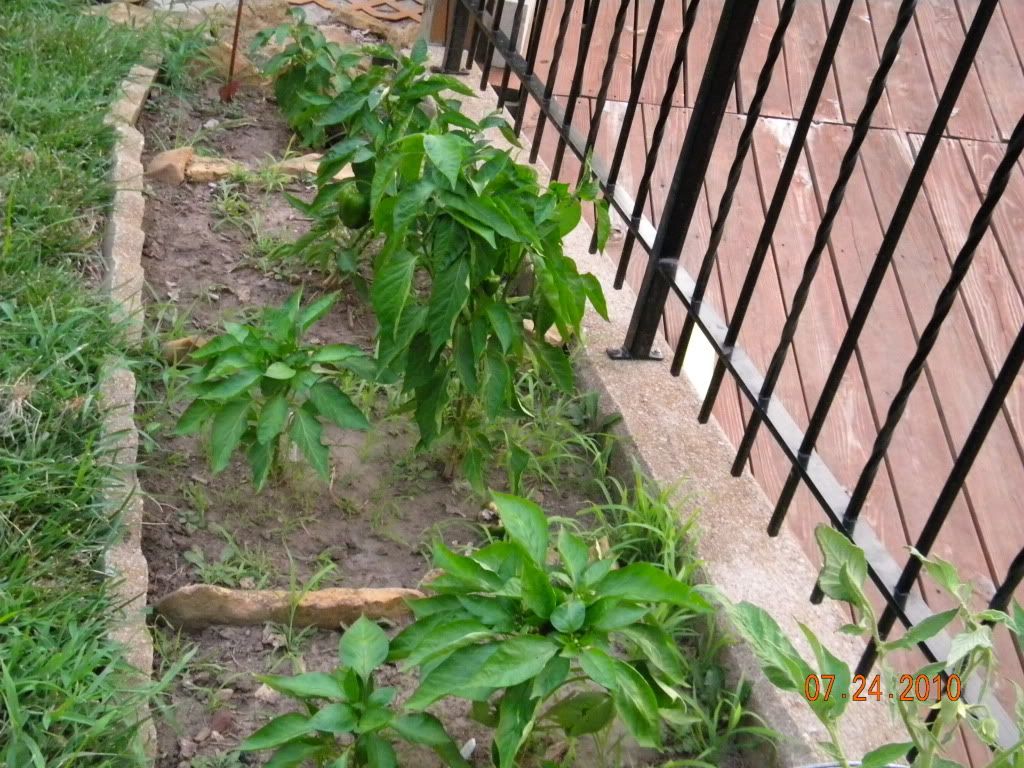 KK and her cucumber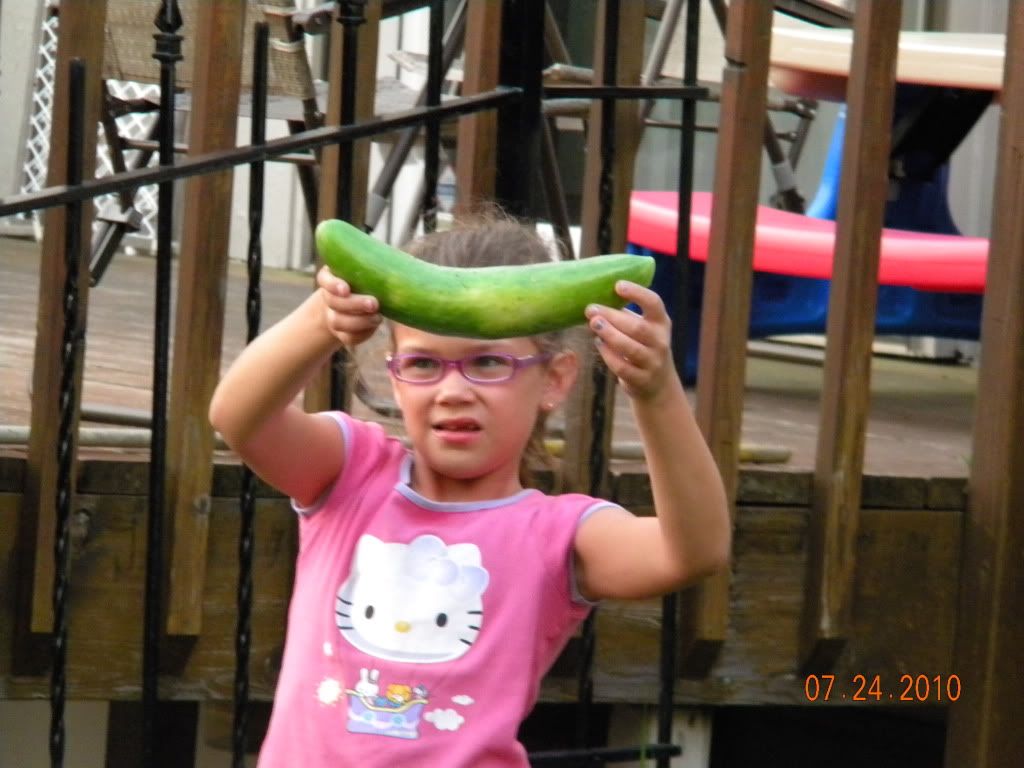 I have a feeling the shrew is back and likes my watermelon
I picked this all last night. The watermelon was probably not ready to be picked, but something or someone (I am talking to you Nin) chewed through the vine and this beauty was left on the ground. I also picked 2 cucumbers and 3 jalepenos that didn't make the picture.