KK needed some new summer clothes and as soon as the new Otto magazine came I knew I wanted to make her this outfit. The aqua shorts are made from linen a friend (thanks Jennifer!) picked up at a thrift store and the tunic fabric was found in the JoAnn's clearance section. She loves the outfit and so do I! I promise the color of the linen matches the other fabrics better in real life.
Pattern:
Ottobre Design mag 3/2010
shorts- #29 size 128
tshirt- #31 size 128 with added length
tunic- #30 size 128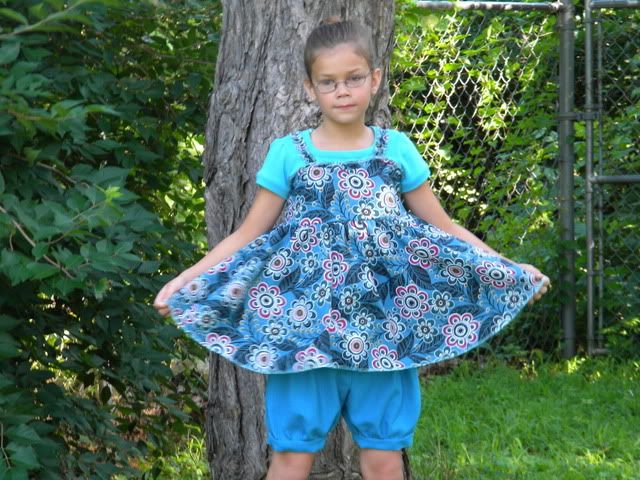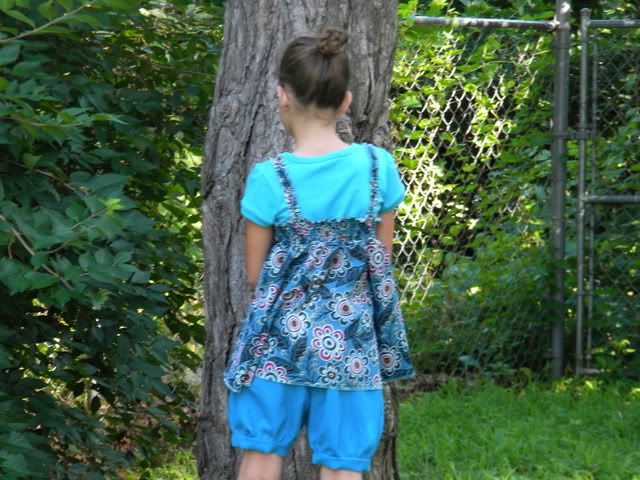 The shorts have a paper bag style waist. I love the way they look but I had to throw the instructions out the window and figure it out on my own because they were less than clear.